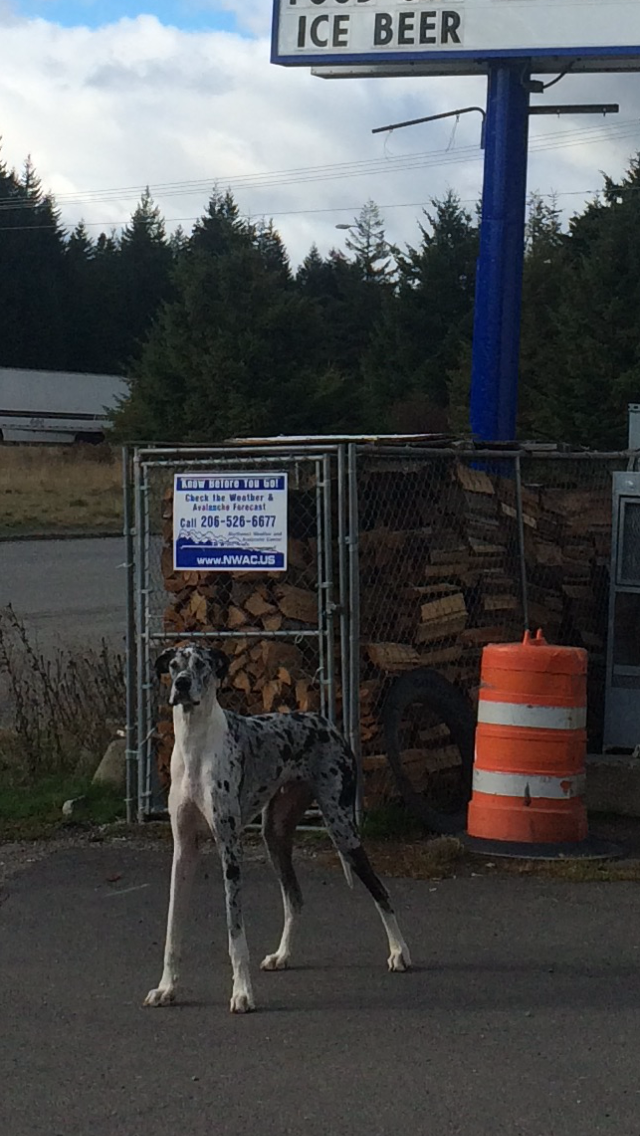 REPORT 4:
Missoula, 11/3. Real Lounge.
Saw a massive, beautiful Great Dane with no collar at a gas stop in east Washington. He boofed and woo-woo'd at us. The gas attendant said that he had an owner, and treated us like we all needed to "relax" and stop trying to control "everything." Whatever. Best part of the dog? It's the dog.  
S-W?? We are still unsure.
Cory fell deep into mouth-open sleep as we drove... (read more)