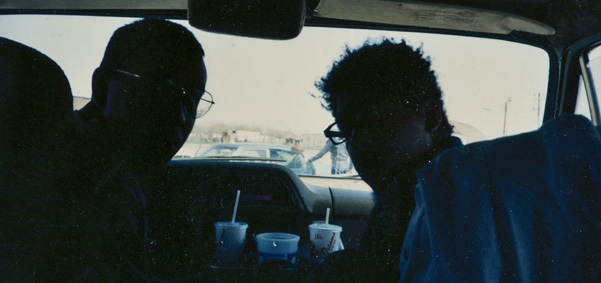 THE VAN!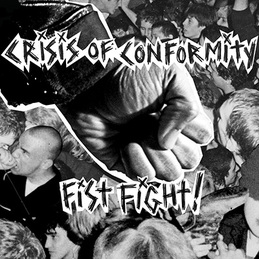 Crisis of Conformity
This reissue is what some would call an essential little hardcore single from the mid-80s DC scene. In fact, "Fist Fight" might make "reissue of the year" — especially if…
Discography
| Title | Format | Cat # | Date |
| --- | --- | --- | --- |
| Fist Fight! | 7"/MP3/FLAC | DC490 | 2011 |
Bio
Remember back before the punk scene got invaded by jocks? Well this was right after that. Crisis of Conformity weren't the best band around, by any means. Around their local scene, they were known for being a little douche-y. Especially their lead singer. He was definitely from the asshole side of the DC scene. But as these two sides will show, CoC delivered a solid one-two punch of hardcore and punk-rock with very little fat and lots of lean, mean attitude. And their drummer was awesome. Clearly that guy from Scream was all over this shit.
Other than that, very little is known about CoC. Henry Rollins remarked in passing: "Crisis of Conformity was the weakest 'band' of posers to play with Black Flag on the '83 tour."
We also found an interview in the fanzine FL Stabbings where their forthcoming single is discussed. But aside from tracks on several comps ("Are You Ready For the City?!", "This Scene Is Your Scene"), "Fist Fight!" was pretty much it for the boys of Crisis of Conformity. If there was something better than this, we'd reissue it — but face it, everybody's already picked most of the cherry punk stuff from back in the day and put it back out there. So we snoozed! We've still got a pretty vital slice of the punk rock scene for you right here.