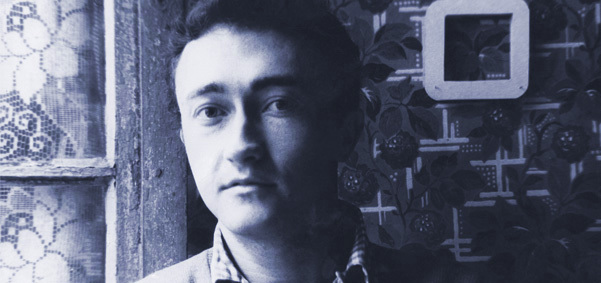 Photo courtesy the Curtis Harrington papers, Margaret Herrick Library, Academy of Motion Picture Arts and Sciences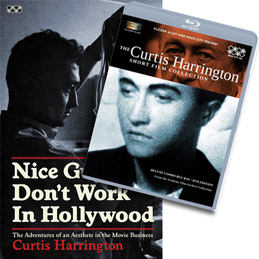 Gift idea for your filmic friends — the book AND the movies! The complete avant-garde films of Curtis Harrington can be viewed as you read about them in his memoir, Nice…
Bio
What other film director has a) created avant-garde films and was part of Kenneth Anger's inner circle, b) directed critically acclaimed and cult-adored horror films like Night Tide and Games, and c) directed episodes of Charlie's Angels and Dynasty? The answer can only be Curtis Harrington.
Starting in the midst of film's 1940s avant-garde heyday, Harrington made two deeply intuitive and evocative films: Fragment of Seeking, and Picnic, which were heralded by the likes of Maya Deren and Christopher Isherwood. He became a Hollywood insider, working as assistant for Jerry Wald while still keeping a foot in the world of experimental film, collaborating with Kenneth Anger on Inauguration of the Pleasure Dome. As a director, he made the cult classic Night Tide, worked in the Roger Corman stable, and helmed several distinctive horror films including Games and What's the Matter With Helen? In the 1980s he began what he called his descent down the "slippery slope" of television work and soon found himself directing episodes of Charlie's Angels and Dynasty.
His career was a constant struggle between his belief in the art of film and the demands of the movie business. He was one of the only directors who survived both worlds and lived to tell the tale.