2000 'N' 18
New Year! New vibe? No way! NOT. Noxious. Nefarious! Negligent! National disgrace! Nsane! NUTS. Never before? Never again!. Neutrality? Neigh! Nuckle down - negotiate, not negate. Ntertain? Naturally.....N what else? Nothing. Nausea. Naked. Numb. Next Year, then? No - THIS one.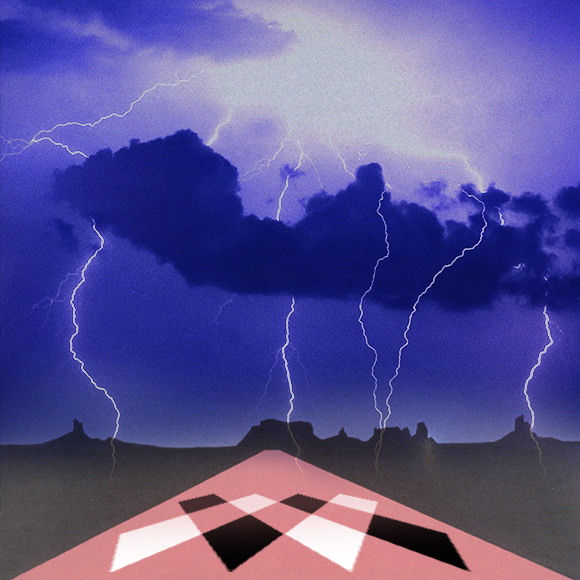 DISC(CON)CUSSIONS
Sweet Royal Trux, what's up with this point in historical time that we find ourselves yoked with? Such infamy! Such calumny! Not to mention the many folks everywhere just acting shithole stupid on the regs. It's almost like the 90s all over again! In spite of all the danger, all of us here in the Ivory Bunker are sailing the sea of (admittedly, much less) green with lots of love left in our hearts. Like that idiot poet once sang, music is love, and with that as a recommended unit of measure, we're full to bustin'! Whether music is worth good money or not (and no, we don't want to see the Vegas line on that), our calendar's marked up (in pencil, natch) all the way through May! Wow, Drag City 2018 is looking quite fine, very much the equal (or greater! ≥ ed.)  than Drag City 2017. Or certain other random years from the gay 90s and "not!" aughts! With more good shows too! We'll get into all that in a minute - but as January titles have just hit, with all the power of a thunder-cyclone and bucket-listful of sharknados to boot, you may initially feel a bit dizzy. Shake it off! What's a l'il case of chronic traumatic encephalopathy when it comes to diggin' the sounds? You're wasting time - start digging...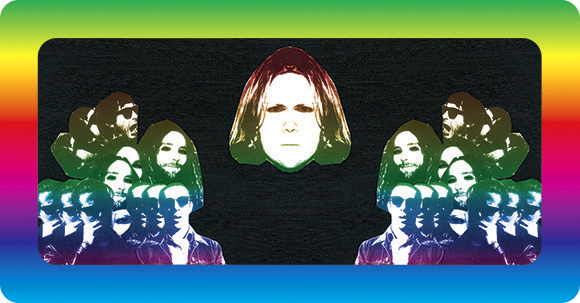 TYME CHANGES EVERYTHING
Riding rough into this year that promises great and terrible things is Ty Segall, with the full support of his Freedom Band, all of 'em ready to bring more of the more (great and terrible - total recall ed.), in the name of helping people and rockin' you, babe. Yes, Freedom's Goblin dares to suggest that the liberty we all feel we deserve might just cut both ways and make us sometimes evil as a matter of course, which....what?!? How dare he! - we aren't the evil ones, the others are! From the not-here! Have them killed (see? - give a point, take a point ed.)! -  but it covers the risk with songs galore: 19 big ones, in all colors of the rainbow. If you've heard any of the five songs we've dropped on you thus far (or the whole album, which streamed for a week on NPR already), you know that this is a go-for-it moment, with all kinds of sounds in an uncompromisingly personal assembledge. Much in the way that Manipulator exploded the directions Ty'd been pursuing on prior albums like Melted, Goodbye Bread and Twins, so too does Freedom's Goblin rev up the Ty-craft as we now know it - and provides ample door-space for those who haven't yet to get in the room! Or out/in, you know which way you're headed! Ty's punk-n-roll propers are in deep in the grain of his music, with lacquers of psych, glam and funk adding finishes of varying depths to the work. So diverse has our boy been that it almost comes as no deep shock to hear a horn section ringing out from a number or a sax taking the break where a couple of guitars might have been (they come in after, duh). And yet, Freedom's Goblin still manages to kick out windows in the back of the cruiser that's attempting to hold it down. It too wants freedom from the cage of humanity! Can we get to the next place we're destined to go? We can, though it may take longer than we think - but Freedom's Goblin wants to carry us as far as possible.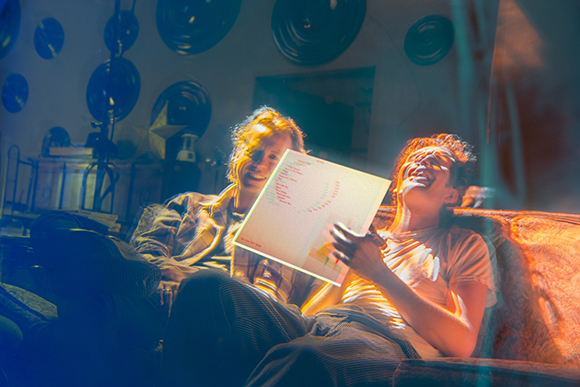 AIN'T NO AGE LIKE THE ONE WE GOT
Snares Like a Haircut is the fifth album from No Age since 2008 - and yet, there's something about these guys that feels like we've known them a lot longer than a mere (and now, apparently, endless) decade. By the way, is rock cuddly? Because there's certain something warm and fuzzy about a power-duo who are able to churn out the cold, hard 80s-90s vibrations (and there's a wide swath there) as matter of self-identification! No Age have made a sound for NOW out of such impressions and reverberations, from punk to shoegaze to noise, adding just two essential things more: themselves. Dean and Randy's respective drums, singing and guitar brings of all this forward to today with a massive quality unique and personal to them but offered as well to masses either imagined or real as a pop option. The twist that makees it all happen is the artiness they bring to the punk - a post-punk, if you will - that counters their savage punch with almost intangible refinements. One may 'slam' or 'pogo' when in 'the pit', but the listening experience at home will have listeners turning into closet 'hi-fi' maniacs, needing ever-better gear in order to replay the No Age records so that they might attempt to unravel their sonic mysteries! And in the process, tapping into the contextual mysteries of the songs themselves. But hey, audiophiles: it's possible to enjoy the power and propulsion in so-so-fi as well - so grab a cassette (it has all the exquisite artwork included) and play it in your pick-up truck, tricked-out Tesla or vintage Delorean alike. No Age gots that all-ages feeling - they'll click anywhere, and help to deflect the rising waves of heat and radiation and fractured radio-waves in the air with surging oscillations of their own. Chaos and angst are tamed into amber-locked miniatures throughout Snares Like a Haircut, offering immersion and release with their rain of guitar anthems. Out now - and as of now, out forever! Of course, there'll be shows - to provide a distinctively other experience of No Age, where the raw core of their sound beats loudly like blood in the ear, you can catch 'em live, with west coast shows in March and Europe in March and April. The age of No Age has begun again!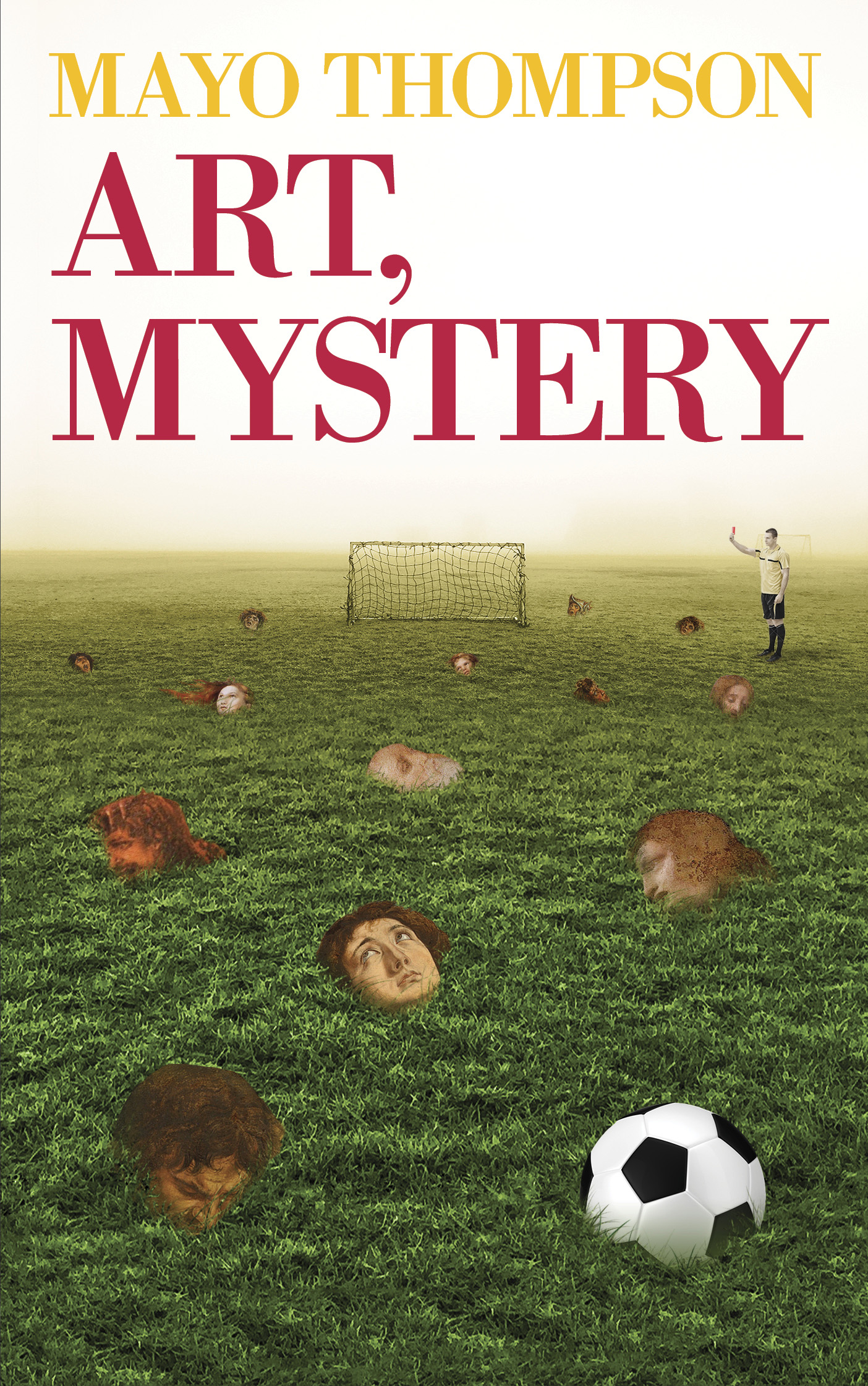 HARK! AN ART, MYSTERY
The art world: thanks to our experiences with The Soccer Club Club, we the people of Drag City are learning more of its ins-and-outs. Of course, like the music world, the world of art has produced some outs that ended up coming back in eventually. In his appropriately-titled work of fiction noir, Art, Mystery, Mayo Thompson explores these types of in and outs, with variations, with consideration for the art and mystery that one might encounter in any given lifetime. In and around stints with his legendary psychedelic band, The Red Krayola, Mayo worked in the galleries in the 70s and 80s and taught at the Art Center College of Design. Today his work is represented by the Greene-Naftali Gallery. It is unclear if any of this will prepare you for the brilliantly dry tone, the satirical wit, and the familiar breakneck propulsion of a noir potboiler as his protagonist, Perlat Tile, gets caught up in the increasingly-sinister world of art while searching for a secular (and downright profane) statuette from the 13th century. In a hardcover edition complete with dust jacket and half a dozen plates, Art, Mystery is a work of fine art in its own right; satisfying while provoking in an enduringly mysterious fashion. Out now!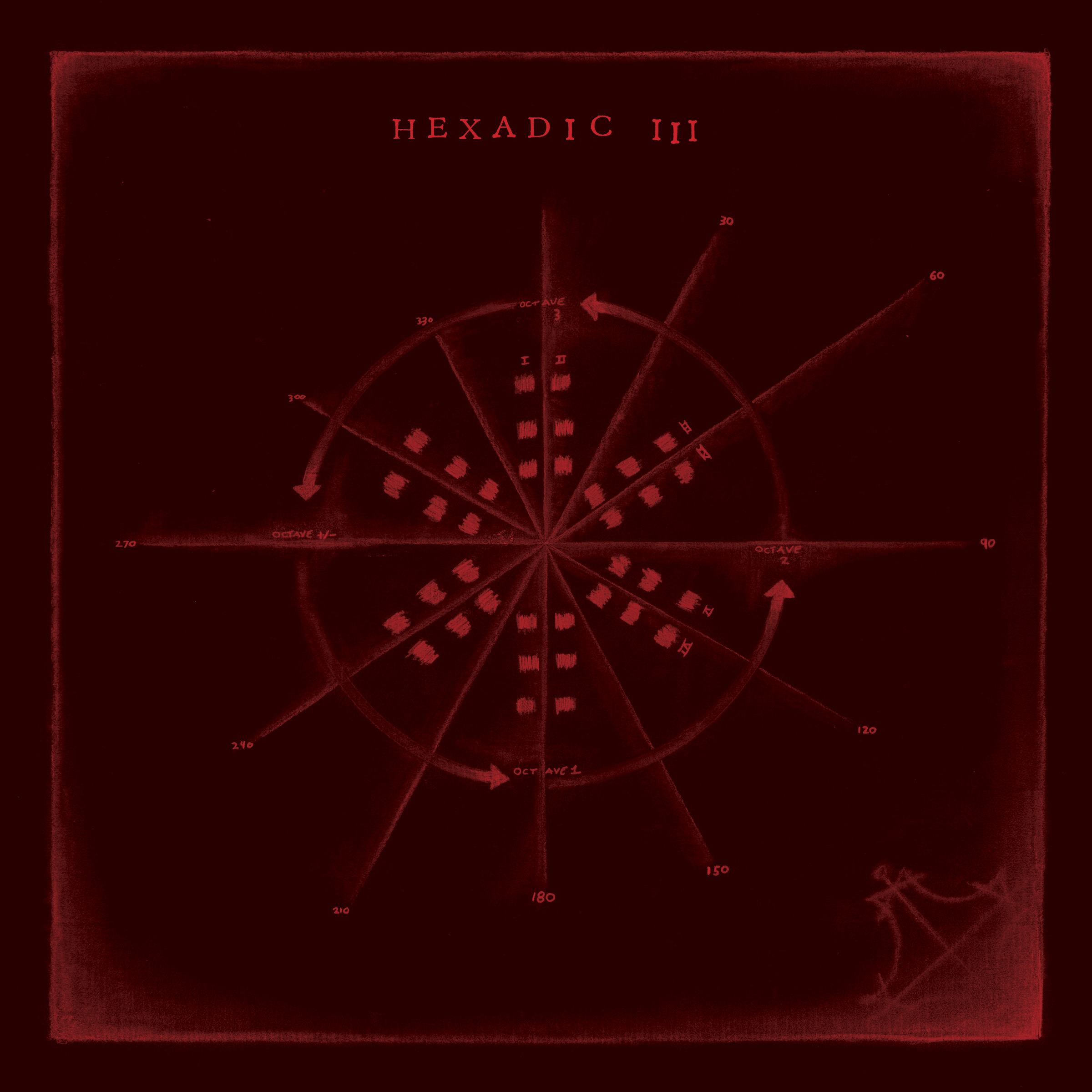 FREE TO BE YOU AND ME AND HEXADIC III
We were just reading in the newspaper the other day that the best-selling vinyl record of last year was Sgt Pepper's Lonely Hearts Club Band. Just kidding - we weren't reading a newspaper - our local homeless community had swiped it! And besides, like most everyone we know, we get 95% of our news from Instagram. As news goes, this is disquieting (which part?!? - head in hands (then oven) ed.). Not that we have anything against The Beatles, or the quaint sounds of the rock and roll era, or any other one - but the only future for music that we can imagine in 2018 is in this: NEW music. That's part of why we're glad to know a guy like Ben Chasny: in addition to the records he makes as Six Organs of Admittance (and Rangda, and 200 Years, and New Bums), he's thinking about the niggling little things like, oh I don't know - the very future of music?!? Somebody's got to. Thank him later. That's how he came upon the impetus for The Hexadic System - a type of random generation using a deck of cards to suggest notes, keys, chords and tuning - and in general, unexpected paths for creativity. Ben's made two records of Hexadic music, using the cards to guide him into electric and acoustic versions of his compositions, but the System's implications are exciting enough that other musicians have been working with Hexadic methodologies, writing and recording music. Thus, Hexadic III  - a various artists compilation of Hexadic material from a variety of artists - like Moon Duo, Jenks Miller (of Mount Moriah), Meg Baird & Charlie Saufley (of Heron Oblivion), Stephen O'Malley (Sunno)))), Richard Youngs, Tashi Doorji and Hexadic scholar Phil Legard. Their contributions make for remarkably congenial listening; rather than the far-flung outcome of a game of 52-Pick Up, these folks have used the cards to guide them into their own kind of music - undeniably new, but still recognizable (and enjoyable) as music! Check out Jenks Miller's "The Hanging Man" and you will hear for yourself something trippy, spacy, psychedelic, using the luck of the draw to come into powerful possession of itself. We'll need these methods to become the better kind of people we know we can be in the future. But that future starts now, and Hexadic III is yours for the taking on February 23rd, 2018.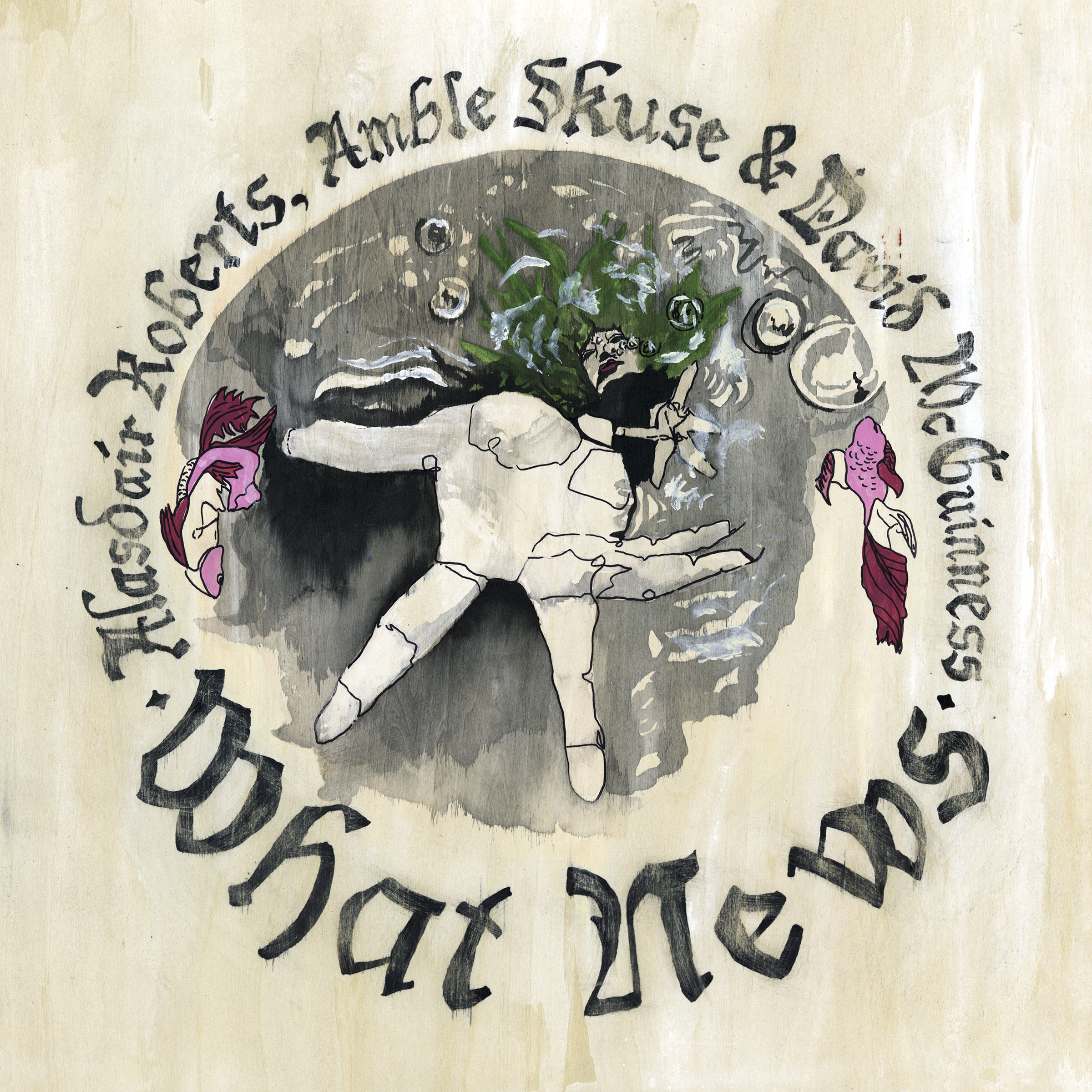 WHAT NEWS!
Alternative title: "ALASDAIR GETS DOWN WITH BROWN." We're talking about pianos, you scatological (at best) twits, just wait for it....so, as we all know by now, Alasdair Roberts is a Scottish singer of traditional songs (and his own originals, also rooted deeply in the tradition) - and when singing them, he usually accompanies himself on the guitar, with a powerful fingerstyle technique and a mastery of tunings. However, part of singing traditional ballads is just the singing of them - and so, for his tenth Drag City release, Alasdair felt the need to set aside the playing and focus on the singing. This is why the designation for What News includes two others - keyboardist and early music specialist David McGuinness and sonologist Amble Skuse, who brings interactive electronics to the performances. Alasdair picked the material carefully for this collaboration with David, whose work includes the direction of the Concerto Caledonia, and David responded by choosing carefully among the antique keyboards available to him at the University of Glasgow, preferring the brown sound (there it is!) of those instruments to the black sound we associate with pianos today. Once they'd started, Amble came in to bring another dimension to the performances with her electronics. What News thereby brings the dynamics that Alasdair Roberts has imbued his music with, the placement of ancient music in a modern and progressive context that has distinguished his acclaimed works such as A Wonder Working Stone, Farewell Sorrow, Spoils and Too Long In this Condition (among others). The beauty of songs from hundreds of years ago shines brightly in the numbers, with their mystery served powerfully by the contributions of all. Coming in March!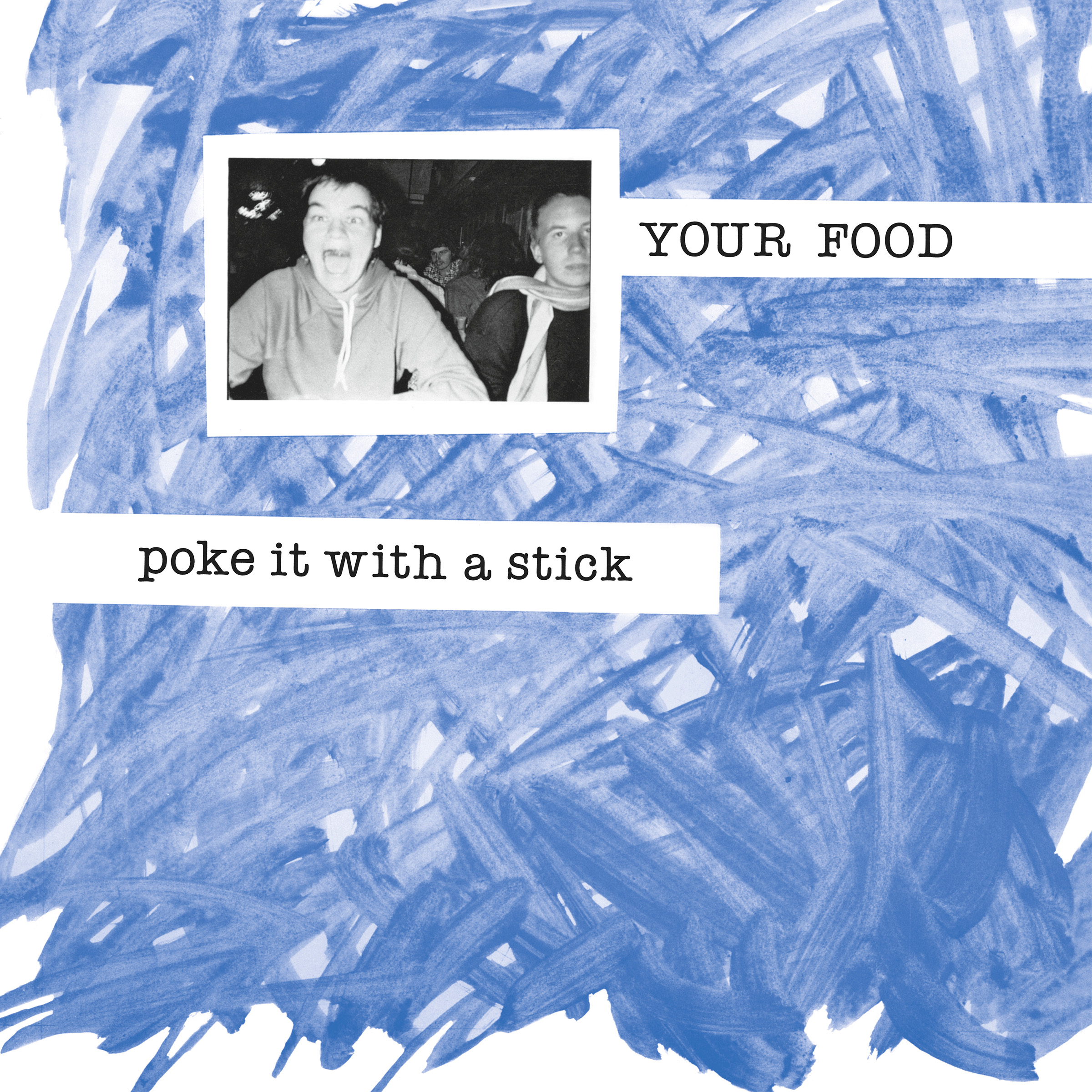 YOU PUT IT IN YOUR MOUTH
Sure, we've almost arrived in the future, but we clearly still have a lot to learn! Once we've got basic decency down, maybe then we can brush up on our maths, get some algebra trig and calculus together to help us beat the coming AI revolution with a few homebrew algorithms. Humanity! Despite the work of gifted visionaries from the past making us look good, we're still in need of upgrade. Is this the key to the reissue market that's so galvanized modern vinyl sales and indeed, the entire music industry? The past work, now recirculated, casts us in a flattering light; sure, we missed it the first time, but others like us were there to create IT in the first place. These reissue records are an attempt to deify past musics, and in a similar retrospective light, the hopelessly backward people of the time in question! And while focusing on former visionary works, we're able to turn away from an entire class of millionaires deregulating the world so that they can better profit from it. Make no mistake - this was an active societal danger back in 1984 too, when the world first had a chance to taste Your Food. Straight out of Louisville, Your Food were first-wave post-punkers; angry, but arty too, and deriving great joy out of their invisible subculture. Their album, Poke It With a Stick, was a raw, literal representation of their sound; and why not? Alongside The Endtables, this local band inspired a bunch of kids in Louisville in the early 80s; kids who later formed groups to change the world like Squirrel Bait, Slint and so many others. The painted-into-a-corner aesthetic of Your Food implied the ubiquitous "No Future" that had been punk's rally-cry for a decade - and regardless of where it was to lead (for the members of Your Food, a busted van and a drained bank account, followed by a quiet disbanding), the quirky vibrancy and dark undertow of Poke It With a Stick should be welcomed into today's angsty hearts and minds (and ears). Coming (back!) in March!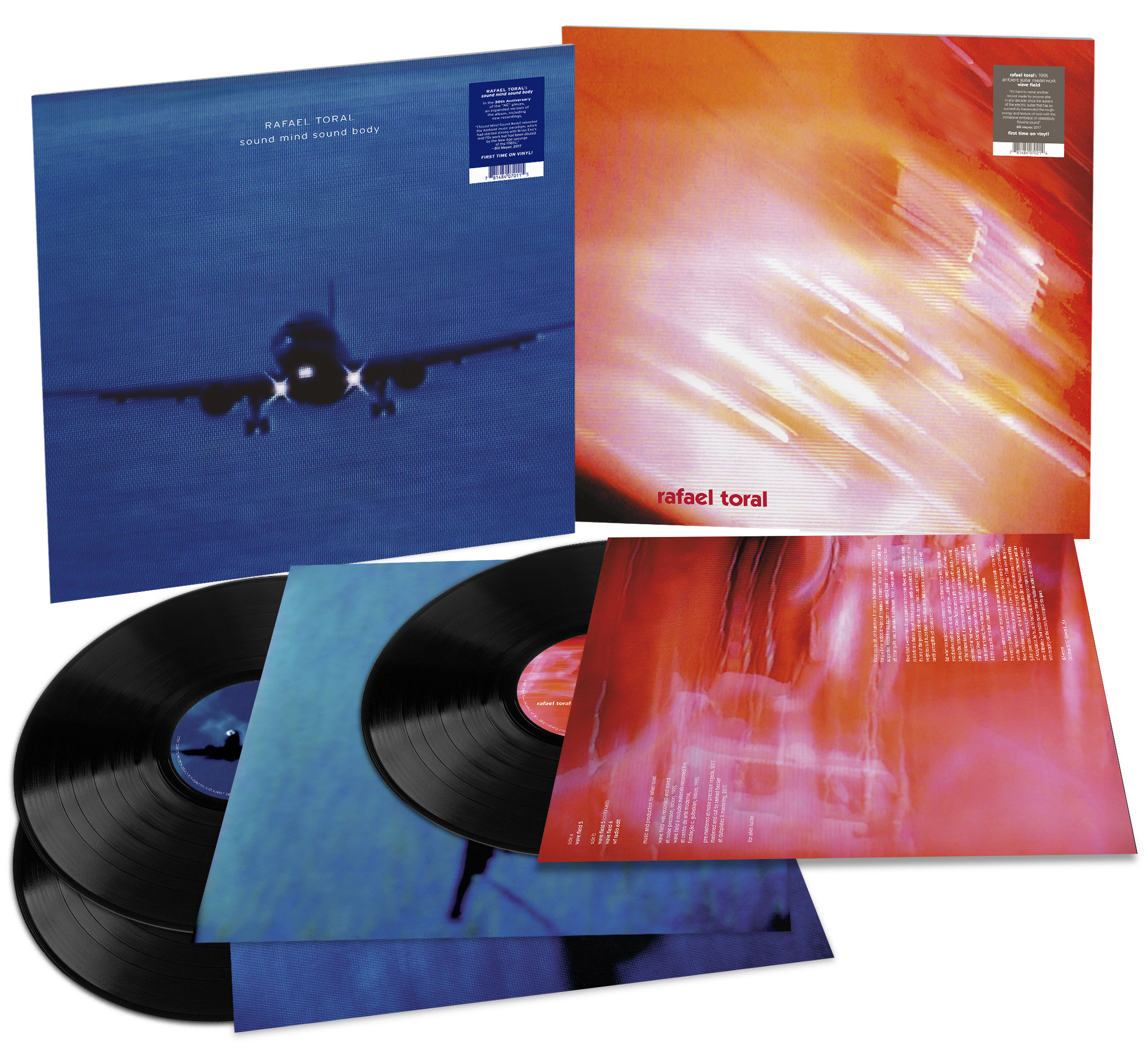 RAFAEL OVER THE MAP
Toral Toral Toral! Rafael Toral has been a more than just a name around the Drag City offices for 20 years! Back in '98 (a simpler time, in which we only ever laughed at the idea of saying shit like "Back in '98") we reissued his second solo album, Wave Field, on the dexter's cigar label. Those guys had been Toralheads since hearing the original AnAnAna version of the album back in '95 (when we....well, you know) and wanted to be a part of bringing the joy to America. And so it was done! Two years later, Jim O'Rourke (one half of the dexter's operation) followed through on this utter boldness by reissuing Rafael's first album, Sound Mind Sound Body, on his Moikai label. Jim was taken not simply with Toral's minimalistic innovations on guitar, but also his thinking, and felt this record, along with Wave Field, to be required listening. And so they were - for a couple years, until the CD print ran out. Then there was no more dexter's and no more Moikai to worry about such things. Of course, a lot of the stuff that those labels were on about - the nexus of things ranging from Arnold Dreyblatt to Nuno Canavarro to Folke Rabe to Merzbow - are all even more attractive to the avant-teenyboppers today than there were back in....well, you get the picture. Recent LP reissues of Plux Quba and Nodal Excitation are guaranteed restockers among the ever-growing open-eared set - and so we're pleased to be reissuing Rafael's first two albums. Sound Mind Sound Body is even celebrating its 30th anniversary - well, it actually came out in 1994, but he started making it in '87, so that's.....well, numbers aren't the point here! What is the point is Rafael's incredible early guitar records are back in print and all the shimmers, drones and ambient noise are gonna sound the BEST now that they've been mastered for vinyl! There's even new recordings here, made from compositions of the day (on Sound Mind Sound Body, not Wave Field)- so old-school Rafael fans can come out from under that rock and reup! And if you've never been to the continent called Toral, get ready to book your flight. But don't set the date just yet; we're working on getting the LP cut just right; the wave forms are tricky and so we're bumping the release date from February - but hopefully it'll all be together come March/April? As soon as we know, we'll Toral all, don't worry!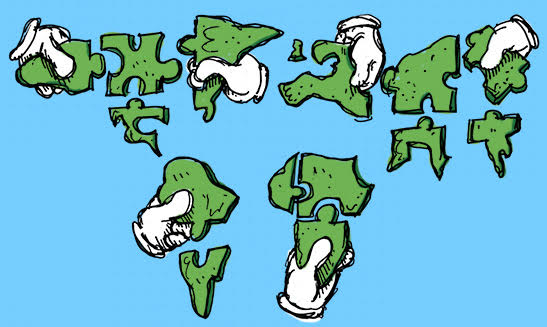 SIMULTANEOUS SHOWGASM
Showzam! And just like that, our artists are IN YOUR TOWN. It is a part of their magic, so shhhhhh! Do you want to share them with everybody, or just instead 300 of the types you call friend? It might not matter - the world wants what it wants. And in the 2018 that we know, that includes Wand for Europeans! Ka Baird for Europeans! Circuit des Yeux for Europeans! No Age for Europeans! and....Indonesia for the Indonesians! It's not 'cause they're Muslim either; we're down with Allah, but they just don't dig our shit! Except for Suarasama, we assume. Oh, but America's jumpin' too, Ty Segall's got a full tour in support of Freedom's Goblin, and No Age are playing out with the new stuff from Snares Like a Haircut. Circuit des Yeux are just right now finishing a west coast tour! And Mike Donovan just finished up a jaunt through the frozen DIY wastelands back in the east and midwest. Bitchin Bajas are playing shows all over the US in February, Bill MacKay's got west coast dates and other ones too, and Dead Rider are playing a bunch of shows with The Mountain Goats in April. There's OM shows, and Alasdair Roberts shows and Sir Richard Bishop shows and Six Organs of Admittance shows. And John Mulaney STILL won't quit! And why should any of these artists do so when instead they can keep on going until we all get off! And then go again. And so will we., 
We're dedicated to entertaining you as we have for the last 29 years - with music, books, films, fine art and sometimes just a t-shirt. For the love of Royal Trux, what else do we have to do to prove it? Stop?
Nah, that might make too much sense. We'll see you back here next month -
Rian Murphy
Drag City Inc.
January 2018