ONE MORE CUP OF COFFEE
It's wintertime in America – polar winds howling atop six feet of snow with more on the way – and down below, the ground all around our (reasonably) weatherproofed ivory bunker is cold and hard. Not quite the dead of winter yet, but getting there! Still, you wouldn't know it from the level of activity here – the Drag City staff is here there and everywhere, bouncing off the walls, killing floors and dancing on the ceiling in a (vain) attempt to catch up to all our artists down their (eerily similar) serpentine paths with nothing but a butterfly net and a set of soothing safewords! And so begins the 25th year in the life of Drag City! Try not to hyperventilate, would you? This ain't the North Pole and we're not Santa's elves. In the final analysis, 2014 is just another run of supply and demand in the good old-fashioned way: supplying dreams and fantasies in response to unstated Freudian demands from all the little children at heart around the world. You won't even know what you wanted until Drag City comes calling, and then, BOOM. Nothing magic about that, right? This is the way life goes, this is how everything changes and becomes somehow better in spite of it all. So grab another cuppa and pull one up – we got a great long story to tell about what is and should always be....but first, let's just steal a look over our shoulder for a sec -
DECEMBER'S EMBERS

Sure, now we are (20)14, but everything wrapped up so dang fast at the end of aught-thirteen that it might serve us all well to review for ahot second here, huh? SO, prelude to recap: 2013 was a killer year foryer ol' Drag City. We put out a couple hundred different records at the rate of at least a dozen per month, with each month more powerfully successful than the one before it. In today's broken chart system, our assault on the established heights of success was unparalled! That's what's what we attempt to piss-write into the snow anyway – we've found that working together, the entire staff can almost inscribe this whole tall tale in the fresh-fallen flakes before we run dry. Team-building, yo! What seriously did happen was a great bunch of new releases from a mere cross-section of our heroes at large including Alasdair Roberts & Friends, Dawn McCarthy & Bonnie 'Prince' Billy, The Howling Hex, Purling Hiss, Dope Body, Ensemble Pearl, David Grubbs, The Marquis de Tren & Bonny Billy, Sic Alps, Scout Niblett, Bitchin' Bajas, Ty Segall, Al Cisneros, Magik Markers, Bill Callahan, Mike Donovan, CAVE and Mick Turner PLUS vintage recordings from the likes of Chris Darrow, Rich Ristagno, The Source Family, Andy Kaufman, Carol Kleyn, Venom P. Stinger, Frederick Michael St. Jude, Royal Trux and Eiko Ishibashi. PLUS there were book releases from Curtis Harrington and Harmony Korine! A documentary film release and subsequent DVD on The Source Family! OM dub remixes from Alpha & Omega! And additional releases from our friends at the Blue Chopsticks, God? and Sun Ark labels, plus a record from new label friends Ethereal Sequence! And while all this was going down, a documentary film called A Band Called Death that we had nothing to do with was waking up an entirely new set of fans to the band called Death! So suffice to say, it was a busy year. Busy enough to require a December release date, which we generally pass on in favor of snowboarding in the Donner Pass. But this year, there were more fish to be fried, and now, their aroma is one with the marketplace. Aquariana! The Howling Hex! David Grubbs! The Yellow River Boys! Fuchs, Heemann and Von Lujuik! Hollywood Dream Trip! Here were records truly not deserving of that late-year date. NOBODY'S prepared to think about music at a time like that, even now, after the fall of the record-industry and its Christmas-killing tradition of holiday records, boxsets and other content-free release guaranteed to appeal to the GCM. Even though that cynical apparatus is gone, it doesn't mean that the people have to think any differently! So the deep-focus sonics of the Streamline releases were an outlier in December. So too was David Grubbs' solo guitar record – too cerebral for the gift-certificate crowd, but tha's what Amazon is for, right? The Aquariana LP is a Source Family record, which means it was gonna have a problem reaching an audience outside of furry-type cult culties, and the even small cross-section of those weirdos who like geniuinely oddball music – and that's too bad, since Aquariana is strongly located in the Carol King-Joni Mitchell-Laura Nyro camp (if all of them joined a commune in '74 and recorded their songs on a piano with intonation problems, that is!). Both The Howling Hex's All-Night Fox LP reissue and David Grubbs' solo guitar record, "Borough of Broken Umbrellas," on Blue Chopsticks, basically reached their audience, we've got no complaints there. And The Yellow River Boys' Urinal St. Station album was an outright winner for the Million Dollar Performances label. So that's what people want at Christmas – music about pee-freak get-togethers! With that lesson learned, we've got no complaints anywhere, since all these records are awesome, and just because they were sales-compromised in December, it doesn't mean that they won't make some noise ('specially the Streamlines, hyuk) in January, February, June and July of any year including this one!

HAVE FUN WITH GOD ON US!
2013 was a great year, and a big part of that was Bill Callahan. His Dream River album was a hum-dinger, not just on the pure-and-simple aesthetic level, but also on the shoveling-hotcakes-down-Broadway level that all us record labels still aspire to, years after the last known hotcake parade took it's football and went home. And another thing about the record industry, if anything is worth doing once, it's worth doing twice! So, to ensure a sweet '014, CUE THE REMIX! Have Fun With God is a dub version of everybody's fave Callahan record that believe it or not, wasn't actually dish up just to fulfill the cynical prognostication stated a couple sentences earlier. In fact, yer sharp listener's ears may have already perceived that the songs on Dream River are uniquely suited for dub treatment, and the Have Fun With God versions prove it by using the elements of each song without needing the rock-steady bounce of classic dub reggae. The details in the original production are as right for the dub as they are in the first place – so what we're trying to get around to saying is, Have Fun With God is no afterthought, but seems to be as much a part of the Dream River album conception as Dream River itself. It's an exotically seductive listen filled with gently wack sounds and if we dare say so, beyond a compelling listen, it's a pretty sweet deconstruction of the album that might sub for the album when one's ears need a break! There's reasons there for both dub people and Callahaniacs to invest – and hopefuIly, one of these days we're going to have enough LPs and CDs to meet everyone's needs for Have Fun With God! We're also going to shoot the "genius" who suggested that a dub version of the album should be pressed in radically reduced numbers (just as soon as he finishes writing this newsletter! – there-will-be-blood-ed.). Sheesh!

SLOUCHING TOWARD NAZARETH
With any luck, we'll one day think of this funny passage in '013-'014 as "Our Super Dub Year," since not only did we have the Bill Callahan dub 12" before Dream River and then the Have Fun With God LP/CD afterwards, but we also had two dub 12" records from a far likelier suspect - OM - and courtesy of Alpha & Omega. Of course, five years ago if we'd have suggested OM as a likely band for a dub remix, we might have been laughed right out of the doom room – but ever since OM's quest for deep vibrations started titling dub-wards, around God Is Good, we reckon, it's made a lot more sense. Still, the Alpha & Omega treatments off of Advaitic Songs were really revelatory, as they took the flavors of that suggestion in OM's music and turned them into truly magisterial dub versions. And no sooner had that revelation occurred, we suddenly had Al Cisneros launching a solo branch of deep drone n' groove bumpers, starting with a couple of self-released 7" singles and then expanding into the longer-format 10" single from last summer, "Ark Procession"/"Jericho." So, from 7" to 10", surely we wouldn't see the end of this relentless expansion until there was a 12"…and that just happened in January, right next to the Have Fun With God release, "Toward Nazareth" plus four other titles, all on one 12" record. Pristine and heavy, "Toward Nazareth" features the sounds of real drums being beat where "Ark Procession" was based on synthetic percussives and thus a more varied and driving attack than the hazy "Ark Procession." Does this mean a return to the roots-rockin' of OM? They are working again, but Al's tear of creativity was so strong, it's hard to tell if there's gonna be another release from his one-man-in-a-dub phase. Stay tuned to hear about more dub behavior as soon as we hear it's occurring!

MANO A MONO WITH MICHAEL YONKERS
Yonk, yonk! Don't ask who's there, we already said it's Michael Yonkers. Even if we hadn't, it wouldn't have been a bad guess – both the usual gang at Galactic Zoo Disk and us peons here at the Muddaship are fans of Yonkers ever since we first heard his lost-and-found 1968 electro-garage classic Microminiature Love. Thanks to ol' Plastic Crimewave at GZD, we had the honor of reissuing one of Michael's even-more-obscure 70s recordings, Lovely Gold, a couple years back - and found that even ten years after his cult classic, he was still working with unfettered creativity while moving in an entirely different direction! Don't even look -we sold through that Lovely Gold pressing a while back – so this January, redemption was in the air, as we got a chance to reissue two other Yonkers titles from his wild(ly underrated) 70s years! The records in question are Michael Lee Yonkers, which Michael made while working as a fork-lift operator at a warehouse in the early 70s, and Borders of My Mind, made in collaboration with former Michael Yonkers Band member Jim Woehrle. Like Lovely Gold was several years later, these albums explore acoustic pursuits of Yonkers', as opposed to the freakazoid electric textures of his MYB days. In fact, Yonkers was in pursuit of a country-and-western vibe on Michael Lee Yonkers, given his exposure to that music on the radio during his hours spent working at the warehouse. It's an interesting motivation, especially when contrasted with the finished work, which shows more evidence of Michael's decidedly outsider approach to music-making. There's some children's-type material in there too, a couple tunes of which appear to be performed in front of a mostly-kids' audience. Fun stuff – and not just the song called "Funboots" either (although that might be the most fun). Borders of My Mind is the more chill of the two, probably due to the lovely songs brought to the project by Jim Woehrle, who at times brings to mind the love-struck odes of fellow GZD fave Ed Askew. Woehrle and Yonkers are well-paired, in that not only do their individual conceptions work together, but they also contrast each other nicely. And they're laughing and having fun, which is also nice and relaxing. Both records are brought to us from the rejiggered guts of mono tape recorders that Michael Yonkers used to make his records at home/ Yonkers was and is a gear-head, preferring to know how his machines work, and modifying them if need be. The nice, thick sound of monophonic tape lends much to the performances of both Michael Lee Yonkers and Borders of My Mind – both albums place us very close to the performances, in the space that they were made, for an intimate sharing of vibe. Hear for yourself, before they slip back into the ether, like Lovely Gold before them.

GOD?ZOOKS!
GOD? just keeps on crankin' em out. From out of nowhere in just a little more than a year there have been reissues on Trin Tran and White Fence, plus pretty new records from Scraper and David Novick - and now, as of January, an all-new album courtesy of Jack Name. It seems the GOD? theme is a record that shakes you up just from the sound of it - they've all had them so far - but then the record also has some thing extra in the way it's put together - cool songs that stretch away from what you might expect out of songs, but also hit the pleasure centers while they're doing it. Jack Name's Light Show has all this in spades, a virtual cascade of sweet tweaked sounds in support of a superior set of songs. What's more, the songs themselves are a part of a larger statement - with Light Show, Jack is really saying something, and people are taking notice. Jack's out on the road in support of the album, and there'll be more shows down that road, coming in March and beyond. Meanwhile, GOD? won't stop creating, with a second David Novick album entitled Your Sister's Hand (featuring GOD? boss Ty Segall drumming on a couple tracks) set up for March. By summer, there'll be singles from ZATH and Running out there - and GOD?'ll be on the move again, with more new music of veins of wild and weirdness - this GOD? promises you!
JUST FEBBIN'
This may be the first newsletter of the year, but face it, it's already February (whoops – usually on-time ed.) and that means that we're already ready to give you the scoop on our SECOND wave of titles. Not a problem, they're all great and need to be talked about – and since the only way you can get a job done right is by doing it your self, let's talk about February! The slate is looking pretty enticing, with releases from New Bums, The Blue Jean Committee, The Fingerlings, Death, Belfi/Grubbs/Pilia and Sun Araw!

BUMS AWAY!
Face it – it may be February 2014, and things may be more excitingly horrible than ever before, giving your existence new meaning as it dangles helpless above the fast-approaching END….but face it, your life lacks spice. It don't got no texture, either. It's a good thing you like oatmeal, because that's what you got all over your hands at the end of every day. This is what you have to work with. But the good news is that external stimuli are still available, and Drag City is still around to help deliver the shocks to your system to help reshape you into something worth living for! And we're not doing it with the usual gang of bums we've employed in the past (well, technically, they've employed us - next-level ed.)! Not entirely anyway – because New Bums are a new band with a not-so-shabby pocket full of new tunes written collaboratively by a new duo of singer-songwriters, only one of whom is from the ol' Drag City roll call! And besides, that man is Ben Chasny, whose work in and out of Six Organs of Admittance (and including Rangda and 200 Years) has truly walked its own path in the name of receiving our "priceless" Drag City scrip! In the end, it doesn't matter – to New Bums, yesterday is dead. But so is tomorrow. Partnering with Skygreen Leopards' Donovan Quinn, Ben's co-signed to a set of tart tunes that could only be New Bums – unless you'd pulled a Rip Van Winkle back in '89 while listening to your Jacobites records, then woke today, to hear New Bums here in the future, at which point you might be just a wee bit confused. Sure, they've got the acoustic white-boy blues bathed in cheap-sounding (yet elegant) reverb and they sing ennui-laden tales of angels with dirty faces loose in the underworld all in ringingly sweet harmonies – but the voices of Quinn and Chasny make their own animal, and their airy way with a song, acoustic-lead filigratin' and brooding atmospheres are the essence of New Bums' emergent personality, which is as sweetly addictive as a tallboy of purple drank, kids! If you're lacking teenage thrills or any kind of noir-related bedroom fantasies in your life, Voices in a Rented Room is the thing for you.

DEATH ON 45
Man! Since the world and we found out about Death five years ago, we've all been extremely busy. It stands to reason - once people hear about a missing piece of the punk rock puzzle that involves a group of teenage African-American brothers in mid-70s Detroit who self-released an early punk rock record under the name Death that almost nobody heard for thirty years, they're gonna want to know more. Especially if the songs are great! We know this now, but we didn't really our buddy Robert Manis played us a 7" single featuring the only two songs known to exist by the band called Death, then found out there were six more tracks of equalimpact – which is to say, massive! When For the Whole World to See was released - and again, to a lesser extent in 2011, when a second record of demos, Spiritual-Mental-Physical came out, we got a lot of questions about this band – particularly, Where Can I Buy This Record? Then it started all over again last year, after the A Band Called Death documentary hit theaters and On Demand depots etc. People who hadn't had the wherewithal to find out about Death were getting involved, more every week. Meanwhile, more tapes from the bad old days of Death had surfaced, this time with fidelity more in line with the For the Whole World to See sound - and in April, the third and final trip to the Death crypt will be complete with the release of III. The songs on this single, "North St." and "We're Gonna Make It" are the advance single, and WHAM! They impact on both sides of the coin called Death. "We're Gonna Make It" was featured in the Death film and is one of the last times the Hackney brothers recorded together (1992, ten years after calling it quits on Death and The Fourth Movement) - but "North St."dates from 1980 and captures the band at a hard-charging peak. The punk rock sound of Death still has a few more things to surprise you with, and this single is the first sign of it. Preorder now!

SUPPORT YOUR HOMETOWN HEROES
Another short-play winner headed you way in March is the first release in the "Hometown Heroes" series, brought to you by Fred Armisen. Sure, he's known as an actor, a comic, a satirist, even, but Fred's got more than just that going on. A drummer since back in the day, Fred's a musicbuff too – and he has a big collection of oddball records by musical artists who may have never achieved the fame they desired, but whose music is as sweet and golden now as they day it was first recorded. On this first single, the "heroes" are The Blue Jean Committee and The Fingerlings. Separated by about five years and an ocean, these two bands played radically different styles of pop music, but when placed back-to-back on a 7" record all these years later, they make for a delightful musical encounter. The Blue Jean Committee's "MassachussettsAfternoon" recalls sweet 70s afternoons of love and laughter, while The Fingerlings emote on the topic of existential love in the New Romantic style in vogue in the early 1980s. Both are could-have-been hits, and indeed, both garnered attention on their local scenes and are fondly remembered today. Now it's your chance to hear them too, so that one day, you too will remember them as well.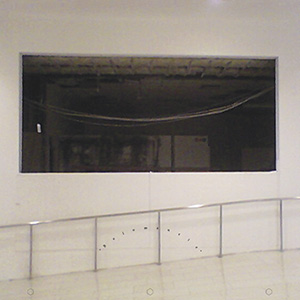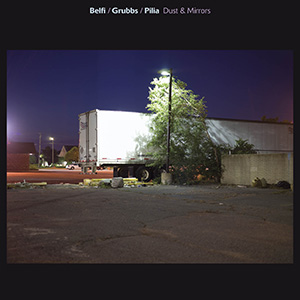 SONGS SUN/BLUE
Here's a quick glimpse at a typical con-fab behind closed doors in the Drag City scheduling department: So, for February, we have New Bums, Death and Fred Armisen Presents The Blue Jean Committee and The Fingerlings, huh? It's not enough, I tell  you! We need at least one more element to push this date RIGHT over the top! Actually, why not two more things? Just slap this package from Sun Ark into the mix, and add this Blue Chopsticks title...there! Now you've got a proper release date. Run it! And that's how the insanely great new releases from Sun Araw and Belfi/Grubbs/Pilia got on the schedule. A couple records representing the wild blue yonder of latter-day compositional sounds and the techniques that get the sounds. Belomancie is Sun Araw's follow-though on The Inner Treaty, where new cracks in the cosmic egg were sighted. They've since grown into fissures of epic proportions, and Belomancie is hot on the trail. Sun Araw are laying out some of the driest disco around, if not ever, and we dig it. Meanwhile, Belfi/Grubbs/Pilia are also sequelling, with Dust & Mirrors following Onrushing Cloud by a few years - light years, as we hear it. The group has evolved from a free improv trio with a taste for the pastoral into a bit of a monster, covering that ground and a lot more, including som heady guitar brews and some vocal passages that bring to mind the fresh zing of early/mid Gastr del Sol. And you know that can't be bad. Exotic spices are in the February pot, courtesy of Sun Ark and Blue Chopsticks. 

QUICK MARCH!
Dead Rider, Woo, David Novick, The Bjelland Brothers, A Taste of New York - 'at quick enuf 4 U? Here's a postage stamp more for each, we'll hit you with the full juice next time - Dead Rider's 3rd, Chills On Glass, pin-points the future of pop music, and it's a richy and dancy froth, full of dark soliquies, sketches from adolescenst notebooks and humor. In hi-fi! Woo brings unreleased jams to the table for their second DC/Yoga release, When the Past Arrives  - and darned if they don't create a classic new age sequence in the process! Comes with complete gear list, list-heads! Fred Armisen's "Hometown Heroes," pt 2 features Eurovision runners-up The Bjelland Brothers, with their elegant "Sparkling Apple Juice" and A Taste Of New York's gutter-folk (a micro-genre) "Can We Stay With You."
Wow! Shaping up to be a good one, this 2014. Don't go breaking our hearts and dying, would you? We'll try to promise the same, we promise!
Til' then -
Rian Murphy
Drag City
February 2014