OUR FIRST HUNDRED DAYS
Welcome back to Drag City! You're here for a very exciting time. You see, the first three months of the year is a crucial time for every record label. This is when our initial music roll-out music conveys to the listeners out there our priorities, and accents what will be our focus in the year to come. Success or failure for the whole year can literally be determined by the combination of these initial releases! One must plan carefully – or go down in flames as a nation – nay, a world – watches, aghast. So now that it's April (part I), we've gotta know – how'd we do this time? If the tea leaves we consulted yesterday don't lie (and really, how can they?), it appears we're good to go! Thus far for 2017, we've stuck to a strictly new music agenda, with new albums from Ty Segall, Six Organs of Admittance, Alasdair Roberts, Laetitia Sadier, The Cairo Gang and Sun Araw, plus an EP of new songs from Cate Le Bon! These releases communicate songs in a diverse-yet-challenging array of rock, folk, pop, and experimental styles that we imagine will only satisfy any listener (what, no soul? – you-don't-miss-your-water-til-your-well-runs-dry ed.). It's records like these that make our annual nonsense-tenary such a pleasure! The perceptive listener can expect using the remainder of 2017 to go hard in pushing further new releases (and distributed labels) while mixing it up with some more unconventional projects that are as close to our heart but have no place in the thesis statement of these opening months. If that ain't the way to run a railroad, you won't find a better one anywhere else! Certainly not in the poorest highest office in the land.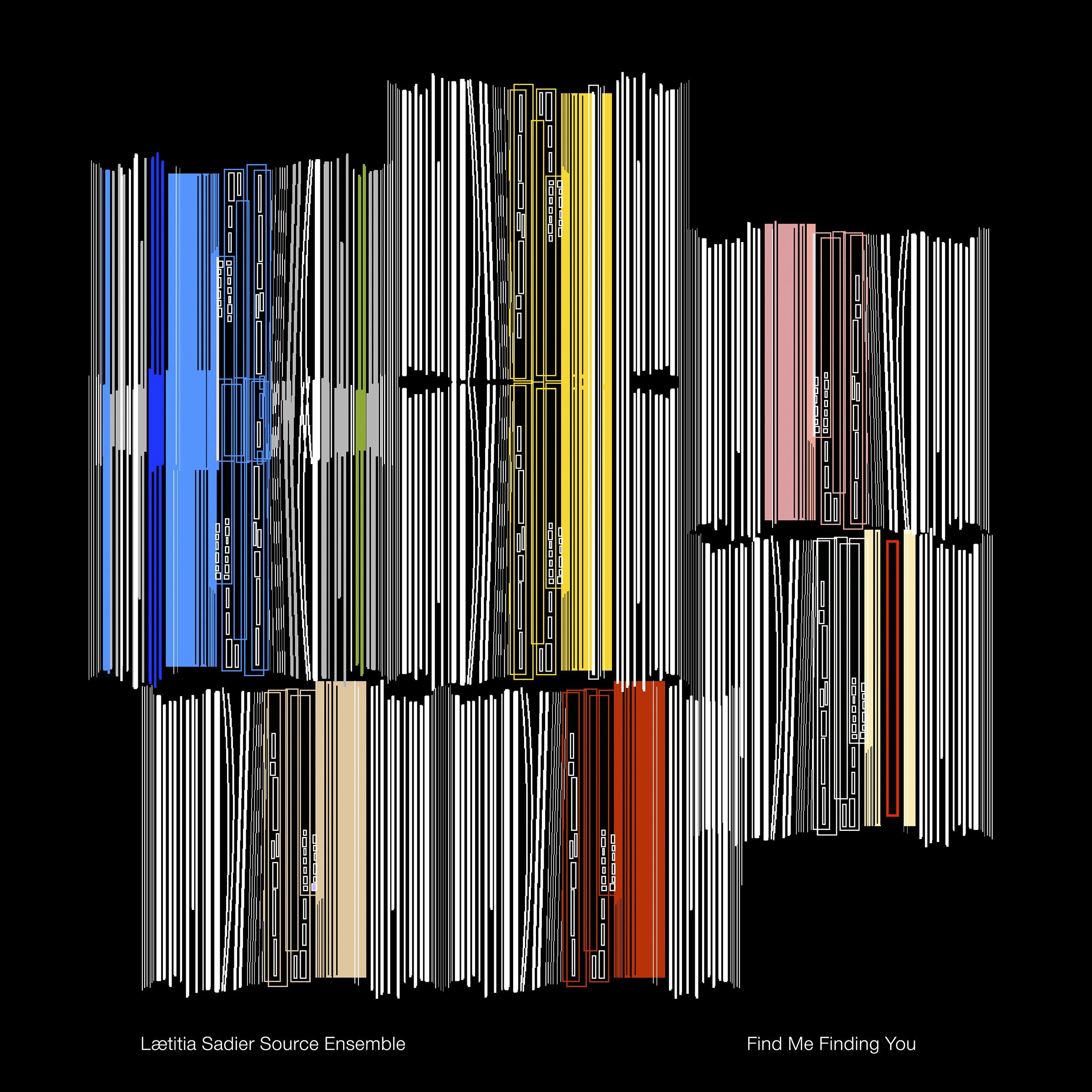 FINDING LAETITIA  
Activate! Find the answers; they're between the lines of what the men in power tell you! Seek the way forward! Put your hand on the hand that's gonna guide the ship! These are the tenets of Laetitia Sadier's song-philosophies, dating back to the stone age of early Stereolab, when the world-wide chill from a decade of Reaganomics and Thatcherism provoked a socialist cry from the nascent Groop. In the past eight years, Laetitia's solo records have refined her vision with a personal touch – but her new album Find Me Finding You presents a vigorous new deal in the tradition of her compassionate communism. Collective participation is viewed not simply as a collective responsibility, but as a pleasure intended to life up our decadent societies into a new world order! These philosophies are hard to paraphrase; what we've found is that they go down most delightfully when they are parsed one song at a time. At the same peak moment of collective conceptualization, Laetitia has also thrown open the doors to expand her musical collaboration – expressed via the Source Ensemble appended to her name in the credits. This is new-phase Sadier, and the sounds brought by her ensemble are exceptionally aggressive, taking traditional elements of her sound and pushing them forth with vigor! The videos for "Love Captive" and "Galactic Emergence" currently in circulation demonstrate the traits of classic and progressive as they march forward, side by side – and the album as a whole is a breathtakingly sustained listen, filled with sonic candies and verbal propositions, all delivered with fresh arrangement touches and Laetitia's ineffable melodic sense. Furthering the theme of taking the message to the people, Laetitia's got two solid months of shows in the UK and selected EU territories in April and May – and we expect US dates (and elsewhere around the world) to follow! In the meantime, we're finding something new every time we spin Find Me Finding You. Join us!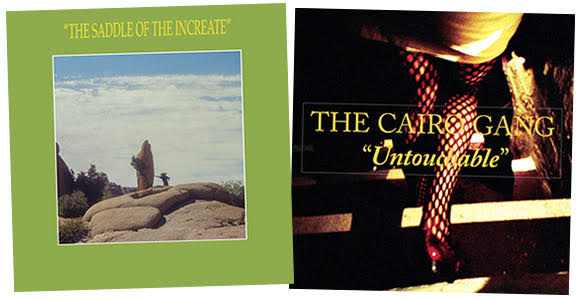 SOUNDS FROM AROUND THE WAY
Also brand new and burning down ears in search of new sounds and classic pleasures are new releases from GOD? and Sun Ark, both yielding an unconventional blast of California sunshine from their home state of mind. For Emmett Kelly's The Cairo Gang, Untouchable, their second GOD? release (and third album overall) rewires the pure-pop bedroom assembly of the still-ingenious Goes Missing to uncover a facing of organic rock. Guitars, bass and drums and Emmett's luminous vocal constructions are all it takes to communicate the lithe, acid-tongued tales of communication breakdown in the modern world. With drums and a production co-chair from GOD?head Ty Segall, Untouchable has a bright, spiny quality, with Emmett's ever-searching nature making for a unique new entry in The Cairo Gang style! Meanwhile, Sun Araw's evocation of the California cowboy myth comes from not simply the other end of the spectrum, but more likely a neighboring dimension! It's a don't-fence-me-in world of sun-cracked earth and reverberant isolation, punctuated by Cameron Stallones' cheerful commentaries from atop the wagon-train. The dry-crisp synth beats and dust-free desert environments are joined by some mirage-inducing steel playing, and new vistas in Sun Araw-dom are achieved in the extended (four sides, yo! How can happen in less?) process. The late arrival of Dylan's "I Shall Be Released", delivered as digital hymnal, seals the deal! If you don't have an intuitive sense of how to rope and ride by the time The Saddle of the Increate is done playing through…. flip it over, play it again! Sun Araw have crafted a summertime jam like no other.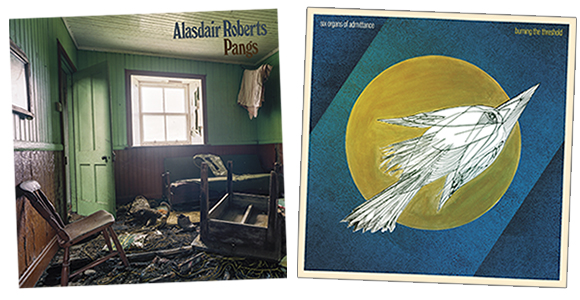 SIX ORGANS AND ALASDAIR BURNING ON
February's tandem of Burning the Threshold from Six Organs of Admittance and Pangs from Alasdair Roberts united a thousand years or more of man-made music and thought in two distinct distillations bound off in two unique directions, but sharing a source-water nonetheless. For Alasdair, the music of Scotland's past centuries and the way it has been handed down and forward is his soul and inspiration; Pangs repurposes aspects of old ballads and other songs into 21st century expressions that ancestor musicians might never have imagined. Yet it is all in the tradition, and Alasdair's explorations of the worlds of myth, religion and philosophy have a strangely timeless quality. Here is perhaps the bridge to Six Organs of Admittance. As much a projection of Ben Chasny's thoughts on the mind as it is music, Six Organs of Admittance unearths ancient qualities in a manner entirely distinct from Alasdair, but rooted in the same bottomless depths of human belief. And both have dressed up their music in their best populist clothes for this all-too-incredible age of new populism. Of course, this is still powerfully esoteric music on both fronts, but the gentled edge allows so many more in at the door! Alasdair's just finished a long UK run of dates, and Six Organs is still at large in clubs around the US, and there's more to come for both of 'em. Grab the new albums and get into what's happening NOW.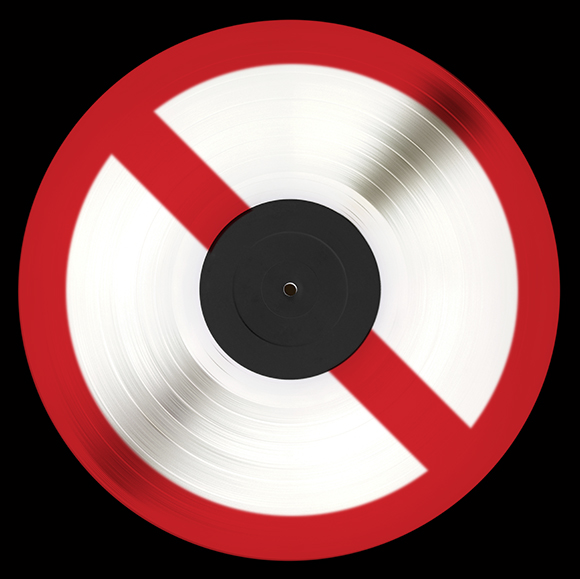 IT'S ALL ABOUT EVERYTHING BUT THE MUSIC
Keep your eye on this space throughout the month of April! We've got a (generally reasonable amount of) warehouse space full of non-music related items – you know, yer books and DVDs, t-shirts and patches, posters and even some other things that you might not have considered! Since records and record stores seem to have all the fun in April, we're joining in a new direction! Sure, it doesn't really roll off the tongue like Record Store Day, and it doesn't include any literal drugs, but Drag City's April 2017 Contemporary Lifestyle Products Days will manage to keep you high on alternative solutions to your insatiable need to be entertained! To participate, you don't even have to leave your house. Remember the good old days of sitting at home on your computer? This April, relive 'em ALL MONTH LONG -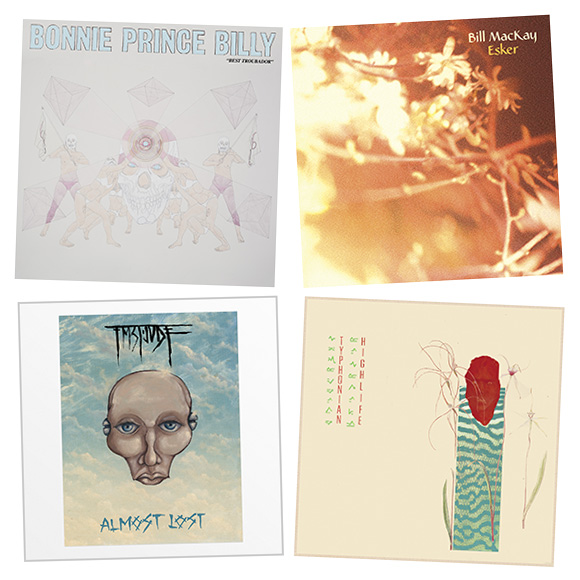 FOUR WAYS IN ONE DAY IN MAY
As the saying goes, April showers of non-music-related DC items will lead to May showers of fukken KILLER music (is THAT how the saying goes? – aphorisms-4-all ed.)! Representing new music from Bonnie 'Prince' Billy and music for all time from the late, great Merle Haggard, Best Troubador presents sixteen performances of songs picked from Merle's catalog of hundreds. As a long-time fan and follower of ol' Hag, Bonny's choice of tunes reflects as much about himself as it does Merle, and we're all the better for having those two united in this deeply sweet, doubly personal album. Recorded at home with friends old and new, Best Troubadour is a record that can only have happened now, and it marks a place in time that will stand out in our future memories. Also in May is Esker, the DC debut album from Chicago-based guitarist Bill MacKay. In recent years, Bill's been involved in many projects under a variety of different names, notably with Darts & Arrows and in collaboration with Ryley Walker. In the past, we've had genius guitar-based instrumental records from guys like Jim O'Rourke, Papa M, Will Oldham, Sir Richard Bishop and Mark Fosson, and Bill's mellow touch with the glass slide and the general equilibrium of the sound forms musical images of contentment and contemplation unlike any of those we've named above! Bill's sound is a slow unfolding of instrumental colors, meditative but with a constant roll to it that is ultimately challenging and pleasant. Look for Esker on or about May 5th! Also on that date are releases from our friends at Million Dollar Performances and Sun Ark. After two reissues on the Drag City label, Gregg Turkington's Million Dollar Performances label takes the honor of dealing out the final bits of Frederick Michael St. Jude's groovy 70s tracks on the "Almost Lost" 12"EP. FM, as we like to call him, is one of the legends of Florida's private press scene (in the same sense as your mother telling you "don't make a scene") with his 1977 Soul Deep release, Here Am I, which Gregg brought to us to reissue in 2013. FM's subsequent self-released 1981 single, "Gang War – A Rock Opera" led us to issuing the full set of recordings that made up this album that wasn't in 2015, an amazing album that still, despite all our whining and winking, has yet to receive its due. With the Here Am I-era tracks on "Almost Lost", the world has another chance to get hip to the loungey art-rock of Frederick Michael St. Jude. Finally, fresh off the release of Sun Araw's The Saddle of the Increate, Sun Ark is stepping out with a release from Spencer Clark's latest alias, Typhonian Highlife, entitled The World of Shells.  Coming off Sun Araw's jackfruit rodeo, it makes a lot of sense that The World of Shells is an intended integration of water and desert aesthetics designed to create a new ectoplasmic being. Spencer, formerly of The Skaters and Monopoly Child, traveled the world in a dream expedition tracing the movement of his intended being, distilled through eight abstractions played on synth and sample. It's heavy stuff, and Sun Ark have gone the distance in packaging the record to express the ephemeral heart of Typhonian Highlife in ultimate form.
All these diverse music views on existence can be yours on May 5! And in the world that's coming beyond.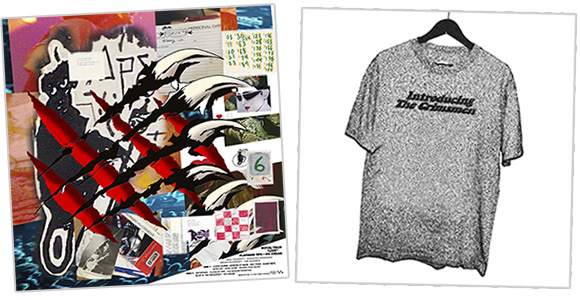 JUNE FORECAST: TRUX AMOK, THE PEACERS BE WITH YOU
We're working on a date in June to equal the everythingness of the May date, but we're not currently at liberty to tell you everything about it – yet! But hey, if we can tell you about the releases from Royal Trux and The Peacers coming on June 16th, that's still pretty good! Following their 2015 S/t debut, The Peacers took some time to slide down into their true The Peacers nature, a process which eventually ended up taking two years, loads of shows and a few dozen new songs that got whittled down to the freakin' 18 in evidence here! Introducing the Crimsmen explores the far edges of sewer-pop, but is never more than one song away from an alternative-underworld hit! The slow-jam of "Jürgen's Layout" is the tip of the (vegetation-infused) iceberg. Look for vids aplenty and shows that bring The Peacers' congenial oddities closer to you until finally, static cling occurs: they're just a part of you and you will never go back. Cool! Speaking of congenital alternatives and far edges of sewers, Royal Trux! Neil and Jennifer have been bringing an eerily uncommon amount of the old mojo to their reunion performances, and the tracks selected for Platinum Tips & Ice Cream reflect the weirdness! Pulling from all corners of their wide-ranging output in the 90s, they manage to inflect all the songs with a feral bleed no matter where they're pulling from. Can it be that we're hearing something true that we didn't then? SHIT! Maybe it's because this is NOW, and today's got something that all them yesterdays didn't have (no, we STILL don't know exactly what that is)! So Neil leads the rhythm section through the lot with an incomprehensible buzz in his guitar tone and Jennifer rampages over the top of it all in front of half-pleased/half-huhTF? crowds in LA and NYC. Classic tunes in an all-new way! But don't kill us yet – Royal Trux got more shows and who knows what every new appearance in the NOW will bring?

THE BIG TOP
Come one, come all as our favorite artists grind it out one night at a time through this world of ours! This time around, it's about the long haul. Laetitia Sadier spends two months in Europe in support of Find Me Finding You! Ty Segall at large throughout May in America and throughout August in Europe! Six Organs of Admittance STILL touring America! Royal Trux and The Peacers shake down the UK and other places! Bill Callahan plays six shows in London! Sir Richard Bishop tours the whole damn US in May! Of course Neil Hamburger's diving through America's backwaters – that what he DOES – but then he's playing the Soho Theater in London for a solid fortnight PLUS! That's some old-school vaudeville SHIT there! Whatever it takes, that's what our artists are prepared to do. For you! Who else is there?
We'll tell you next time?
Rian Murphy
Drag City Inc.
McApril 2017