STOP
Greetings from yet another record store day in the endless timeline of music, wherein one record store dies and yet another is born with almost every revolution of the Earth (and not due to trends within the industry but instead because of fluctuations of ambition, vision and willingness on the part of the shopkeepers. And beekeepers). STOP. This isn't our first time around the sun (not by a long shot), but truth be told, we're still inclined to continue on in the orbit we're in, finding it to continue to be amenable and effective in passing from point Goddamned A to point Motherfucking B. STOP. So today, we release new things from Bitchin Bajas + Olivia Wyatt, and David Grubbs, plus vintage music from the archive of The Red Krayola, all of which makes this once again a day of new and new-used music that was unimaginable twenty years ago, much less this time last year! Herein lies the sustaining pleasure of our chosen path - it allows for the new and the different to take their place in the driver's seat and take us somewhere strange (but often eerily familiar) or somewhere completely, frighteningly, awesomely new. STOP. So as long as the mortgage is tolerable and the checks keep sticking their landing and basically until we otherwise inevitably crash into the dust along with the rest of culture as it is known today (which WILL happen but not because of a declining industry, but because we had our time and now need to crawl off and die or do something else instead while someone else does their thing; watch the last 30 minutes (and ONLY the last 30 minutes) of A.I. for a graphic illustration of this point), we will keep making the most of what we know to be worthwhile: trolling our favorite music-makers and releasing what we like, to the delight and/or disgust of "discerning" listeners (and their so-called friends) everywhere! KEEP GOING.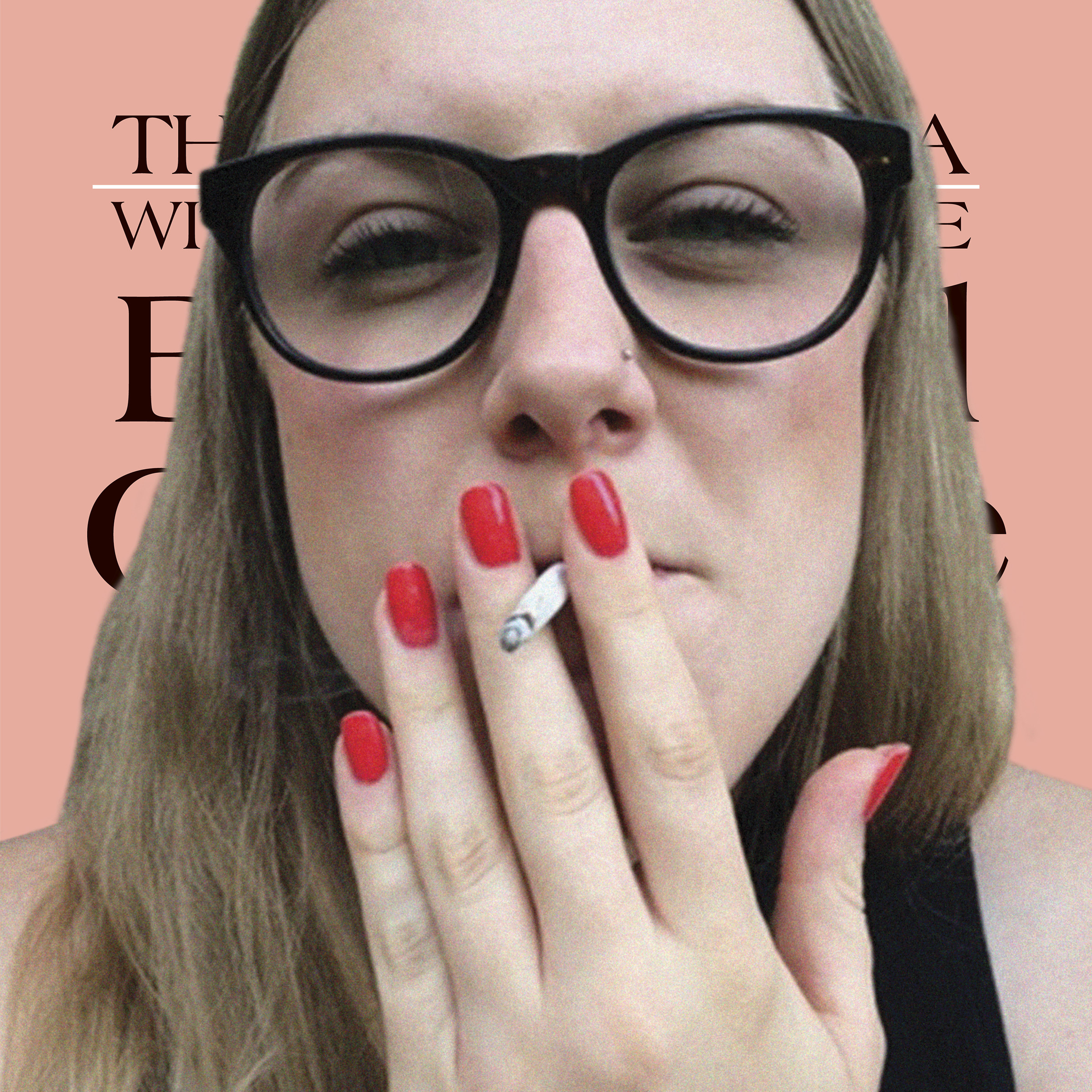 JUST LIKE A BABY
...sometimes we cry. "Is this any way to raise a child!?!" And no matter what tactics are employed, the answer is always Yes. From child labor to Britney Spears, it was a long last century of recognizing that children are, in fact, the future, and that they must be relied upon mainly for wisdom and entertainment while being made to feel as special as they can possibly stand to feel (it didn't help! - hate-breeding, child-hating ed.). Somewhere in the middle of this whole evolution came Dr. Spock, whose acknowledgement that kids should be seen AND heard - and interacted with, even! - eventually managed to sink in and create significant tremors on the popular level. However, back in 1984, there still a leading-edge quality to his theories, and this might have been what inspired Art & Language to collate selected phrases of his into lyric prose worthy of song. Their efforts in turn inspired Mayo Thompson to set them to music and record them, with his other inspiration: the then-current Red Krayola personnel of Ben Annesley, Chris Taylor and Allen Ravenstine. Fresh off their Black Snakes album, The Red Krayola dug into the songs of Baby and Child Care with verve and zest - for after all, with an album about the proper way to raise a kid, they might have themselves a hit with such perennially-relevant material! Thus, funking vamps, discotheque beats, peppy post-punkisms and other pop-music structures were applied to the material, and a production that might only have emerged in the 80s (though we MUST admit the snare gate is admirably restrained) was quickly completed, submitted - and REJECTED! - by every label known to the band at the time. So the tapes were tossed into the vault and it was onto the next big idea. And the next. And the next. From our enlightened perspective these thirty-two (!) years later, there's a real perfection to how Mayo didn't get back to this item until now. The 80s are to the first two decades of the 2000s as the 50s were to the 70s and 80s - that is, a hellhound on our cultural trail, its shadow never far from where we make our bed. The children of that era are sufficiently haunted by those days to have somehow imparted to THEIR children a fascination with that fleeting (and honestly? Thank God) time and place. So we infer yet again, what's more 2016 than 1986? (or in the case of Baby and Child Care, 1984 - histrionically accurate ed.). Finding difference in typically unpredictable Red Krayola fashion, Baby and Child Care is a pop record never heard in one era and fortunately, then transported to the nearest possible compassionate era. Hearing is believing - so take care that you DO in fact have a listen of Baby and Child Care, and open up some doors in your life. The child you raise right this time might end up being YOU.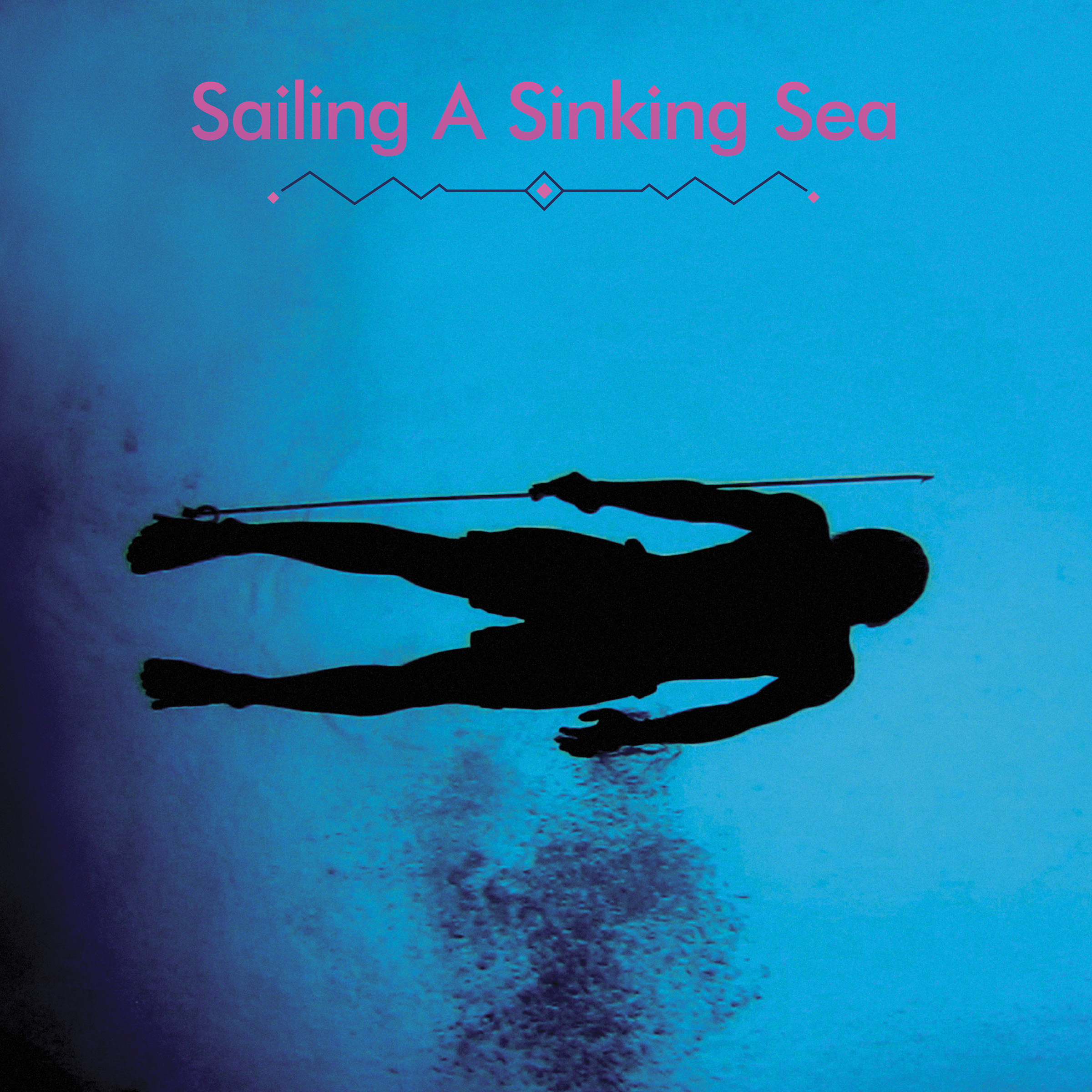 SOUNDTRACKING A SINKING LIFESTYLE
Sailing with The Red Krayola on May 13th and pairing perfectly with Baby and Child Care's recalled sounds from a mysteriously neglectful time comes an LP & DVD package from the team of Olivia Wyatt and Bitchin Bajas entitled Sailing a Sinking Sea. Olivia's a filmmaker who has traveled the world over during the past decade, where her wandering eye has captured images that were made into documentaries on the native peoples of Ethiopia, Haiti and Brooklyn. Her 2009 Staring Into the Sun film/photo book/LP/CD release on the Sublime Frequencies label is one of our favorites - but really, we like everything she sees and the way she makes us see it. She's got old-school ties with Bitchin Bajas, and in fact, this isn't the first LP & DVD release from the two of them (that be 2012's Water Wrackets), so when she returned from the Bay of Bengal with the footage of Sailing a Sinking Sea in tow, it was only natural for her to consider the Bajas to add to the plethora of found sounds on the existing soundtrack. Only natural, and right! An experiential documentary, Sailing a Sinking Sea considers the mythology, language and religion of the Moken people, a nomadic tribe living on the coasts of Burma and Thailand, simply by opening up the lens and living with them, keeping a long slow view on their goings-on until a spiritual space yawns open in the minds-eye of the viewer. In addition to the voices and music of the Moken, much of the soundtrack to the film is the sound of water, and with this as a guiding force, Olivia imparted to the band an essence with which to elide the sound and vision of the whole thing for the audience. Having enhanced the experience of the movie thus, she and the Bajas agreed that some reduction of the assembled sound would make a KILLER record. Which yeah, it does! It's made all the more excellent by having a DVD of the film included in the package, so that you may encounter the awe-inspiring visuals as the group did when they were making the accompanying music. Dreamy and trippy (via depictions of the totally REAL world), Sailing a Sinking Sea is the portrait of a people living in harmony with the Earth - a life, unfortunately that they are drifting away from, as the changes in our contemporary planet affect them the same way they have everyone else. Sweet and mysterious in both movie and album form, Sailing a Sinking Sea is an audio-visual adventure for the footloose and the unfancy-free among us.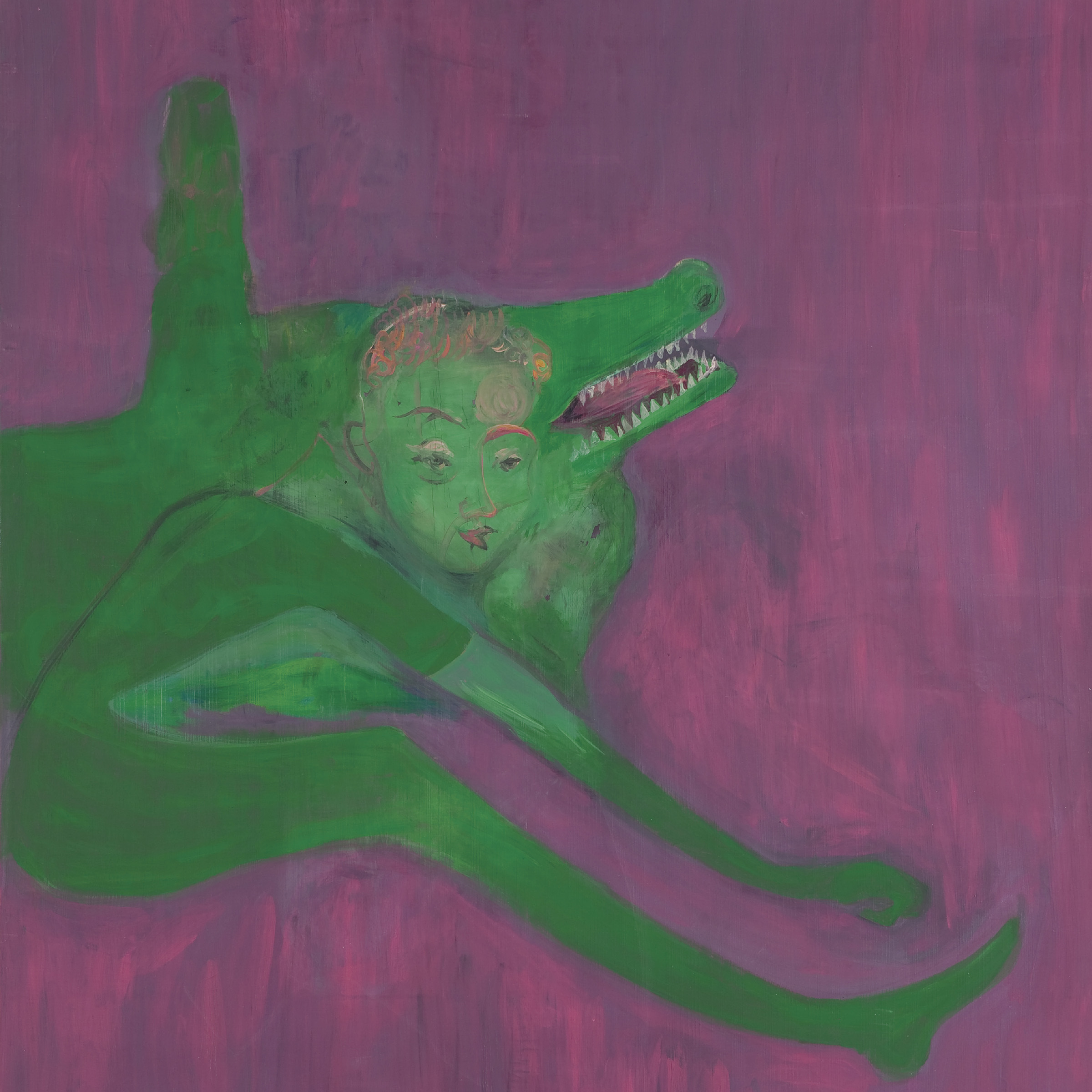 GUITAR PRISMASTICS
Also new this month is David Grubbs' PrismroseLP/CD, on his own Blue Chopsticks label. David's been playing guitar for many years now, with everyone from Squirrel Bait to Bastro to Gastr del Sol to The Red Krayola and loads of others -but until recently, he hadn't made a whole album of solo guitar music(though Banana Cabbage, Potato Lettuce, Onion Orange came close back in '97). In 2013, the "Borough of Broken Umbrellas"10" EP (also on Blue Chopsticks), presented a wonder of six-string contemplation, pitting a side of acoustic playing against a side of electric themes. With Prismrose, David ventures further into the field of this sort of playing, this time entirely on the electric guitar with which he made his name over the years. Additionally, David indulges his collaborative instinct with several duets with percussionist Eli Keszler, as well as an adaptation of Walt Whitman's "Where I Heard the Learn'd Astronomer," with music from Rick Moody and vocals from David. Whoo! All of a sudden, this solo album sounds a bit crowded - but in the actual listening, it flows simply, of a piece and never overreaching in its firmly defined aims - all of which are projected in the ambiguously dark tone of David's guitar, a sound which has defined his playing over ALL the years. Elegant and enervating sounds blossom and radiate throughout Prismrose.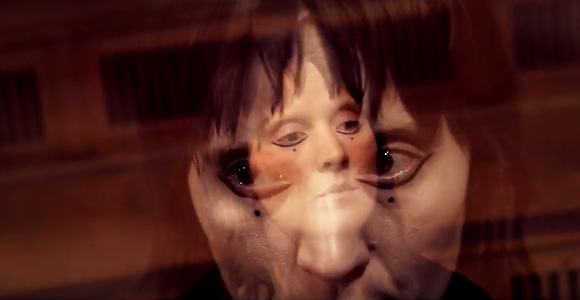 LE BON AND WINDING ROAD
Calendars! Who needs 'em? According to their exalted logic, Crab Day has come and gone - but just as we eventually sorted out with Record Store Day, it appears that actually, every day can be Crab Day. For instance, Monday was the day of convergence for the frenzied punters of Chicago, who welcomed Cate Le Bon to town for an ELECTRIC show at sleepy old Schuba's. And the next day, it was Minneapolis' turn for Crab Day! For Cate, much of the rest of 2016 will be a Groundhog Day-cyling of the same, as she finishes her US dates, then jets off to the UK for a series of sold-out shows, and then on to Europe and who knows where ELSE beyond before returning to the US for more Crab Days in the fall. It's all that any great album of great songs deserves, and Crab Day ranks easily with whatever those other ones might be! Cate's albums since 2009 have moved from strength to strength without repeating themselves, finding unique areas of fascination each time out. 2013's Mug Museum seemed like a real peak, but Crab Day manages to keep upping the game with a fresh infusion of tunage, balancing unusually sharp-edged impulses with Cate's most refined pop production to date! Voiced often among the crowd of Le Bon vivants everywhere that they gather is the ever-rhetorical (but still urgently said): "Why don't more people know about her?" We're with you, Cateheads Keep sharing. With a calendar full of Crab Days extending out as far as the eye can see, we are certain that this time next year, more people will know. And then we'll have world peace? One step at a time, kids...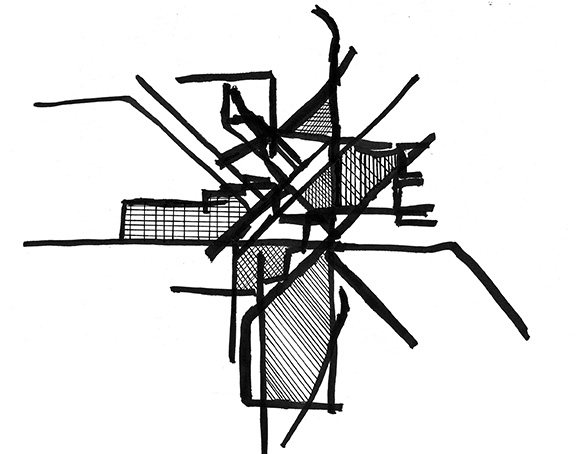 HEX SELLS DENVER TO EUROPE
We might not be the sharpest tack on the seat, but we like to think that we have at least a LITTLE bit of vision. The only problem with thinking that way is that it takes us down the rabbit hole of dreaded EGO - a trip that we here at Drag City MUST avoid at all costs (yeah, right! - clearly able to judge 'n jeer ed). Fortunately, we have the stewardship of a number of artists who regularly help us get our ego securely checked before we take off on any flights of fancy. Take Neil Michael Hagerty and The Howling Hex. In addition to making records, films, books, and comics for us to release since all the way back to DC1, Neil has also provided semi-regular check-ups on our psyche, acting as litmus paper to draw all our acidic narcissistic excess to the surface, then detonating it with nothing more than a sequence of songs and an elusive aconceptual underpinning. It's humbling, that! Take, for instance the new rock and roll of Denver - a celebration of the unofficial capital of the US MTZ, or a deft satirization of the geocultural inclinations of the same? As we're all aware, Denver was a western-states enclave for several generations of the 20th century's revolutionary boheme - but of late, we've heard that gentrification is Manhattanizing the old mile-high haunts with the same relentless push that eventually crushed ol' Other Music! Is such a thing to be allowed? Or do we actually have any influence over the passage of time? Answers to these questions and other impossible queries may be bandied about in the lyrical drift of Denver, who really can tell? Still, it is the messenger called music that TRULY kills on Denver - a cut-profiled rock trio, whose power is expended through lean and limber appendages of guitar, bass, drums and guitar. And then more guitar. In fact, the mercury-flavored juice dripping from Neil Michael Hagerty's axe is a key to the music here, driving The Howling Hex's New Border Sound furthur, while suggesting tripped-out back-alleys, side streets and open fields in which to play. But it's not just that simple! In addition to Denver's pogo-inducing LP version, the Hex have come forth with an entirely unique mix for the cassette version: the "Approved for Indica Mix", which may or may not either pay tribute or exact revenge on several generations of tape-trading STONERS! This is part of what we count on The Howling Hex for: an ultimate upending of norms, leading to the conclusion that everything, in its absurdity, is thoroughly worth consideration. It SO is.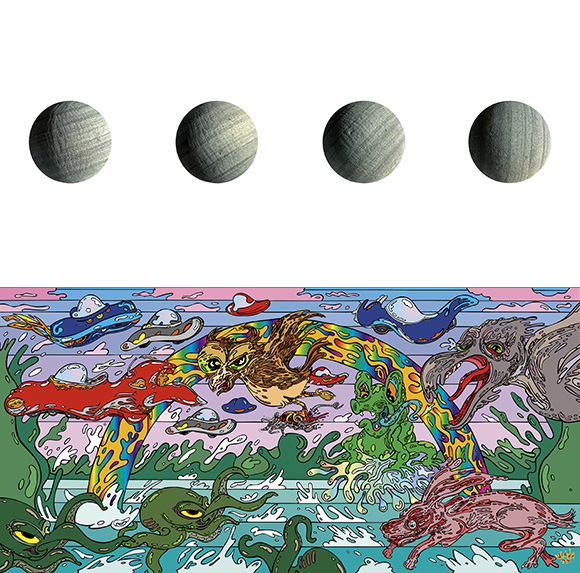 FLYING SAUCER ANTICIPATION
Okay! That's April and May, in sufficiently reversed order. But of course, the real burning question in your really fevered brain IS, what will we do for you NEXT TIME? We have three words for you: New Lands, Mirror. Is that enough said? Or do we have to remind you about the March reissue of Flying Saucer Attack's 1995 masterpiecesFurther and Chorus? And carp about our own use of the word 'reissue', because actually the digital versions of these records never went away, but since CDs are now apparently below consumer contempt and downloads are in the crapper too (and streams are proven to be anti-artist and represent the worst, most destructive aspects of capitalism this side of early-Industrial-Age sweatshops and the hardening of the class system back into solid have-and-have-not sides), putting these records back out on vinyl for the first time in years actually seems to constitute a reissue in the jaundiced public eye? Do we have to recall for you the thing that started it all over again, last August's release of the first Flying Saucer Attack record in fifteen years, the insane, the intense (intensely SATISFYING) Instrumentals 2015? Do you really need all these cues? Or are you already salivating over the fresh-plated-and-pressed editions of 1997's New Lands and 2000's Mirror? Damn right you are! We're glad you're here. These next-phase FSA records visited worlds within worlds that were sighted only in the distant horizon of those once-and-former Flying Saucer Attack classics! The unrelenting slash of New Lands! The return-to-electro-acoustic Mirror! And on LPs once again! Perfect. Look for them on June 10th. And get FUCKED. UP. By the eternal sound of Flying Saucer Attack.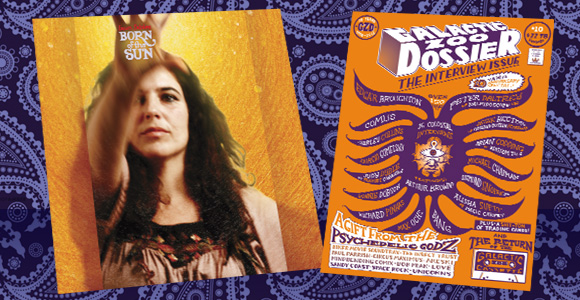 DO U JULY?
We've probably given you enough to think about until the fall, right? 2016 so far: Ty Segall, High Llamas, Bonnie 'Prince' Billy, Rangda, Lightstorm, Flying Saucer Attack (back on LP!), Bitchin Bajas and Bonnie 'Prince' Billy, Cate Le Bon, Neil Michael Hagerty & The Howling Hex, The Red Krayola with Art & Language, Oliva Wyatt + Bitchin Bajas, David Grubbs and even more FSA LPs. That's pretty good! However, we have a tradition of laying especially HEAVY hitters down into the slowly congealing tar of the month that is July - and 2016 isn't the year that we break the chain on THAT one! July = head tripz, if you ask us (and if you're reading this, you are), so we're pleased to punch you with the one-two of Faun Fables and Galactic Zoo Dossier! For both these (largely handmade) franchises, it's been awhile - six years since the last Faun Fables album and four years since the last issue of the GZD (#9, if you're counting - though Galactic Zoo Disks has stayed busy with reissues of plenty of some of the finest in old and obscure psych rock since then!). Somehow both Faun Fables' Born Of the Sun LP/CD and the Galactic Zoo Dossier #10 (magazine + cassette!) were destined to come into the world together in one of Drag City's traditionally hottest months. We're into it - which means you'll be hearing MORE than enough about this between now and July 22nd. Turn off your mind, relax and wear sunscreen!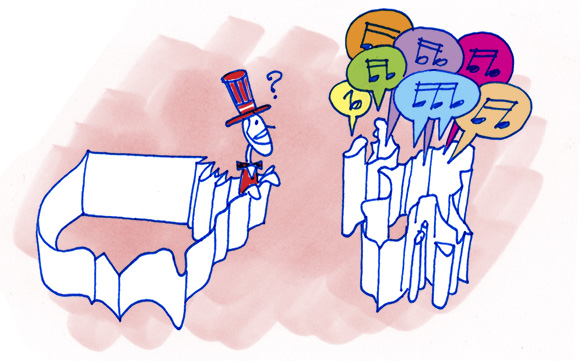 ROCKIN ALL OVER THE WORLD (BUT ESPECIALLY IN EUROPE)
Don't look now, but yesterday's about to get in your way again! Remember Ty Segall's Emotional Mugger? One of the albums of the year for....2016?!?! THAT was THIS YEAR? Oh, Internet, you win! You have destroyed two thousand years of (Christian? – religion-is-a-poisonal-choice ed.) human evolution with regard to our perception of time. So yeah, Europe: sorry it took so long, but here comes Ty Segall and The Muggers, ready to get Emotional on your ass for the entire month of June. And White Fence are over there playing a bunch of shows too! PLUS, as we mentioned already, in addition to those guys, we've got all sorts of other musical friends and neighbors at large Over There: Neil Michael Hagerty and The Howling Hex, Faun Fables AND Cate Le Bon are also touring massively all through May and part of June! And Alasdair Roberts'll also be riding out from his castle in Scotland and playing a bunch of dates in the land Down Under (that's what he calls England) in June too! For those of us stateside, June's the month where Bitchin Bajas and Bonnie 'Prince' Billy take their red-eyed/electronic/religious fervor to specially-selected United States (IL, MI, OH, NY, MA, RI, PA and DC - mostly Hillary states, but what the hey)! PLUS! Bill Callahan does a three-night stand in NYC! Neil Hamburger tours with Tim Heidecker! Gary Higgins appears with The Random Concept! What next, more Hexadic Workshops featuring Ben Chasny? Yes, and we'll be telling you about 'em soon! Stay alert - stay strong! There's more to come, and not just the bullshit part either.
More on this unpromising promise soon (yeah right! - justifiably pessimistic ed.) -
Rian Murphy
Drag City Inc.
May 2016