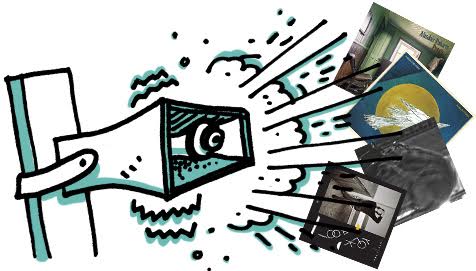 GOOD MOURNING VIETNAM! 
Hello campers! Band- and otherwise! This is not a test - this is Drag City calling. The war is heating up in the world outside! Instead of listening to the bombs fall, why not tune on up- and in- to our frequency? We spin records, not news items! And in the year 2017, at least until the internet shutdown that seems sure to occur under your president-elect, we've got a lot of HOTT records to talk at you about! Some of them, in fact, are already at LARGE. So if you can spare a few minutes away from your Twitter feed – impeachments take longer than that, chum - why not listen to what the man said; keep your mouth shut for a little bit and LISTEN – to us!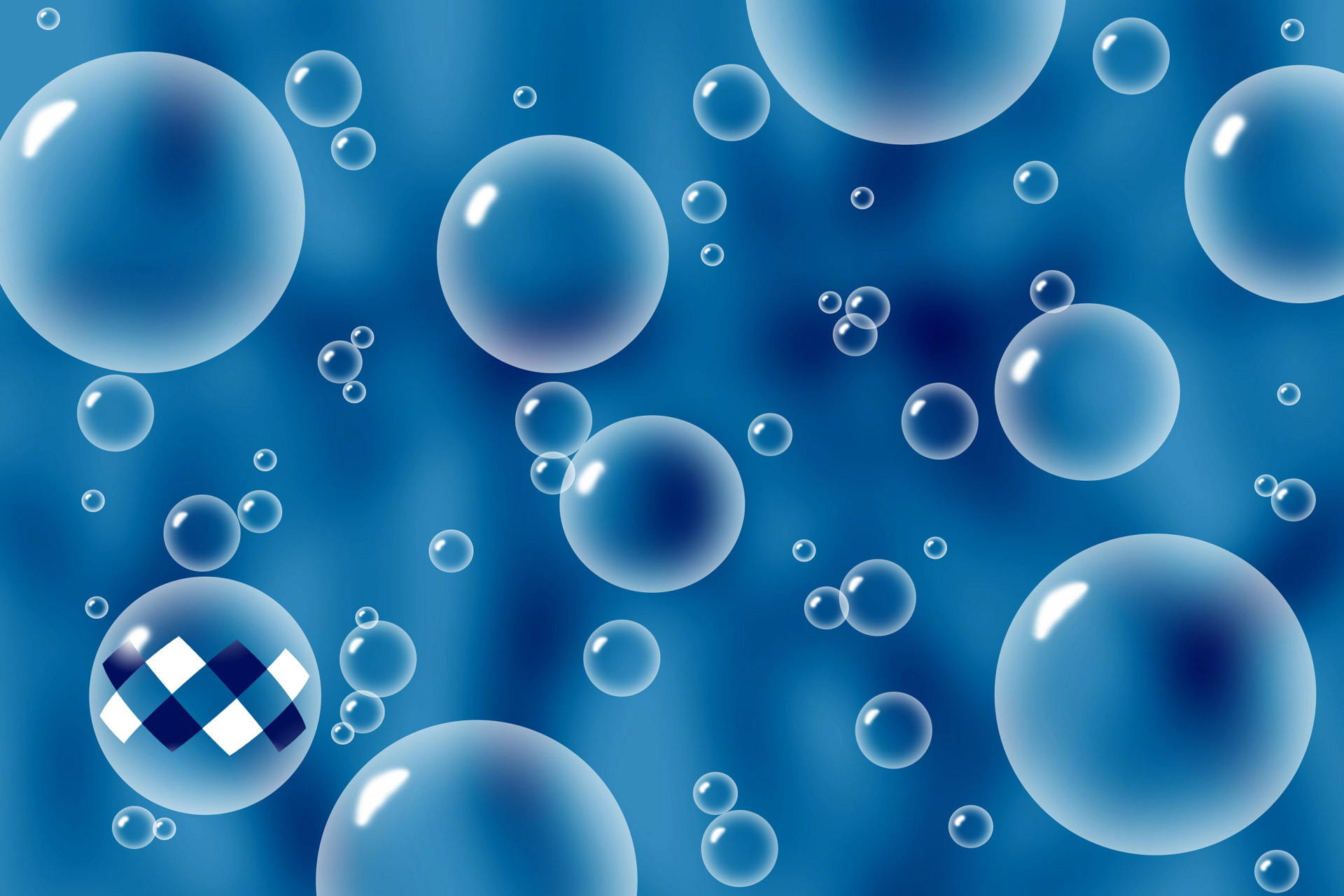 EVERYBODY'S GOT ONE
Welcome to the bubble, we got fun n games! Yes'm, what folks say is true: the ol' Drag City bubble is bursting – with the fresh, the free and the freakish (as well as the grim, the gory and the gloomy – tell-it-like-it-sometimes-is ed.) music and visions of all kinds, in new and gently-reissued form, at least ten times per year since we launched way back in late '89! Remember that old year? The year the wall fell, and everything changed? Well, now we know that everything can change back in a HURRY. Big money won't go away and play with itself like it can afford to do – it always wants to hang on and boss the rest of us around. Speaking as a company so relatively small that we've never even fielded an offer for 49% of the action, we feel the same way we did back then – let us do what we want to do and stop trying to stir our drink with your fat, corporate fingers! We'll call you when we need you – cause who knows, maybe the global streaming conspiracy needs one more hand on the dagger. Until then, we've got plenty to deal with making LPs, CDs, cassettes, DVDs, books, magazines and yep, sometimes just a t-shirt from the likes of Ty Segall, Cate Le Bon, Six Organs of Admittance, Alasdair Roberts, Laetitia Sadier, Bonnie 'Prince' Billy, Peacers, Bitchin Bajas, Royal Trux , Bill Callahan, Jim O'Rourke, Joanna Newsom,  The Red Krayola, OM, Silver Jews….and all the rest of all our dearest friends. We're buddies 4 life, yo! Love it or leave it, don't tread on me, etc.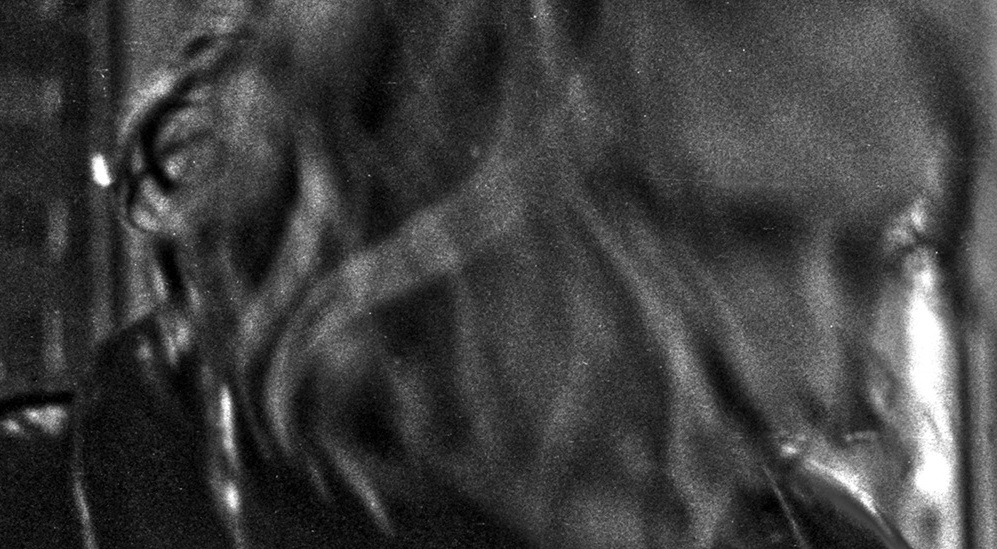 THE TYS THAT BIND 
So yeah – everybody's talking at you, about freedom and the right to it, who deserves it most and who won't be allowed to get next to us to have it. It's nothing new – freedom (and fighting against it) doesn't really go out of style, especially when so many don't get it – but trust us, we aren't frivolously freedom-framing the all-new, just-released Ty Segall album! It's a true fact that when it was recorded last spring, there was talk about calling it "Freedom" – but then it might have gotten Neil Young mad, and that's the last thing that Ty wants, so he just named it after him (no, not Neil). Still, the word comes up in the titles of the second and third songs on the record….so yeah, it's a BIG part of what Ty's got going on right now. You hear it pretty directly in "Warm Hands (Freedom Returned)" – a song that takes off into several different directions in a freewheeling jam vehicle, breaking through the kind of tight, incisive songwriting Ty generally turns out, while simultaneously making a ten-minute jam feel compact and straightforward. The balance of things that thrash and things that dream throughout Ty Segall is further evidence of the liberty that our man feels when he makes music – and the flow that is achieved between darkness and light, rockers and crooners, acoustic and electric, comes oh-so natural. There's a simplicity, and there's layers, and everything's shifting gear-like, to create compulsion and fascination while sending the message about where power comes from and who to believe and when to check your head. In the presence of a rock band with guitars, keyboards, bass and drums, Ty is free to fire for the horizon, and Ty Segall is the incendiary new bazooka that blows it out for all our sakes! It's OUT NOW – don't wait, start saving the world by LISTENING today!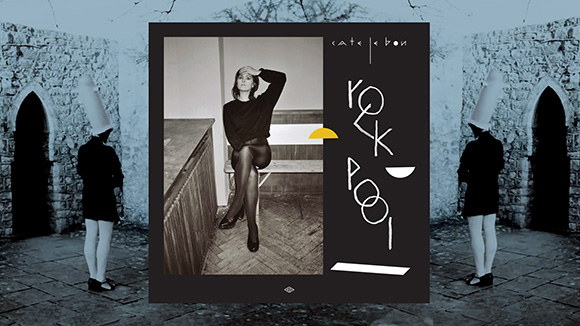 POOLED RESOURCES
It's been almost a year since Cate Le Bon declared Crab Day back on April 15 of 2016. And frankly, we haven't gotten nearly enough Cate (or crab) in our diet. The album and the videos and the tour were all good, but Cate's music and her weirdness are kind of habit-forming – and once the initial dose wore off, we found ourselves without recourse in an all-too-drab-and-crabless world! Sure, Cate's production of Tim Presley's The WiNK made last fall almost bearable, but the Crab Day date loomed larger every day – for you see, one of Cate's edicts is to only work a year on a record before turning her mind toward the future again. So when April came, we were like, gonna turn into a pumpkin again! We feel it happening already – behind the ears is where it starts. That soft, pulpy texture… Anyway, just to stave off the inevitable, we asked about outtakes – a "Crab Night" to follow the 'Day? And long story, short, that's where the new EP "Rock Pool" came from. Four – what did she call 'em – "murdered darlings"? – make up this record and provide the necessary fix for Cateheads, while the national tour she and Tim Presley are just wrapping up right now has done good things for morale in between marches and sign-making sessions. At times like these, Cate's proclamation that "the world is nonsense!" definitely feels like a sufficiently healthful dose of alternative facts to fuel a night on the town! And we all know how remedial a night out can be. Plus, the record makes for a reusable souvenir of such madness, and an additional companion during all the ways ahead. Dive into "Rock Pool" for another briney brainful of Cate Le Bon's super pop sound. Buy it TODAY! 

BURNING EVERYTHING YOU'VE GOT
Wanna leave the world behind? Get in line, suck-ass! These days, it's like Heaven's Gate to the power of freakin' 100 out there – because there's gotta be a spaceship passing by that'll offer better options than most of the terrestrial administrations around this shithole! But truth be told, Six Organs of Admittance have been trying to exit our corporeal reality for years now. Yeah man - they were WAY ahead of the curve. No, Ben Chasny didn't invent it – but since the beginning, his music's been a natural reaction to the ambiguities of existence, man vs. nature and man's struggle to understand and be as one with it. There's cold terror there, but a desire to embrace it too. More than existentialist, Ben's process owes more to the ancient beliefs of the Gnostics, with their conception of enlightenment via mystic knowledge. So basically, the void's been a natural destination for Six Organs over the years. When last heard from, Ben was exploring the world of unwritten music via chance composition and alternative tonalities in his "Hexadic" series, the first two records of which charted a dark and hermetic(ally compelling) path into the unknown. There are no half-measures in Six Organs' world, which makes the new album Burning the Threshold such an intense pleasure – because after his extended break working on his ascetic Hexadic processes, he's come back to the world of standard(ish(y)) tuning with the warmest set of songs of his ever-growing career. The bright side of Ben's neo-Gnostie viewpoints shines throughout Burning the Threshold with a set of acoustic-based arrangements that send waves of hope and faith and love and perseverance through his often-cloudy lens. Opening the album with written music for a theater production based on the life of Wallace Stevens, then reflecting fondly on the writing of Gaston Bachelard, and moving through instrumental meditations, jokes about birds, and prayerful paens for a more feeling existence, Ben seems to have pumped blood into the eternal stone to give our simple human systems a jolt of transcendence. Laced with the brilliantly ornate guitar work that has defined Six Organs of Admittance throughout the ages as well as a plethora of old and new friends joining in instrumental and harmonic voices, Burning the Threshold will take you over the threshold and into a desperately-needed new world with immediacy. 

PANGS FOR THE MEMORIES
It's no accident that Alasdair Roberts once almost named an album "Roomful of Relics" – the past is alive in his life and music. Sometimes it's as simple as bits of old (really old) songs supplying turns of phrase or passages of melody to his new ones. Sometimes, it's a deep meditation on aspects of history, faith, wisdom, art from time immemorial, restructured in Alasdair's 'syncretic' songwriting process (see Spoils and/or A Wonder Working Stone for the last word on this). And sometimes, as in the new Pangs album set for release on February 24th, there's something about the sound that evokes qualities of the past in a manner pleasing to our ears, while meantime Alasdair continues forward, confronting the issues in our 21st century world in song. Over the course of eight previous albums, we've avoided using the term 'folk-rock' or even folk music, instead discussing the traditional music of his Scottish forebears (and their neighbors) that has provided Alasdair with such primal inspiration over his career. Yet, after an album of sparsely-arranged acoustic music (2015's Alasdair Roberts), Alasdair's latest does indeed call for the evoking of that well-worn term. That is, the folk-rock of Fairport Convention, guitarist Richard Thompson and that generation of UK-based musicians. With electric guitar in hand (most of the time) and the faithful rhythm section of Alex Neilson and Stevie Jones backing him, Alasdair's got some of his most expansive, rabble-rousing tunes alongside some deep ballads in a forward-facing populist mode. Is this code for "all Mumfords fans need apply"? Alasdair's probably coming from a different country than that lot - but we won't turn you away at the border! Ali's is music for everyman – and woman and child. When you're in the record shop at the end of February, say Pangs – you won't be sorry.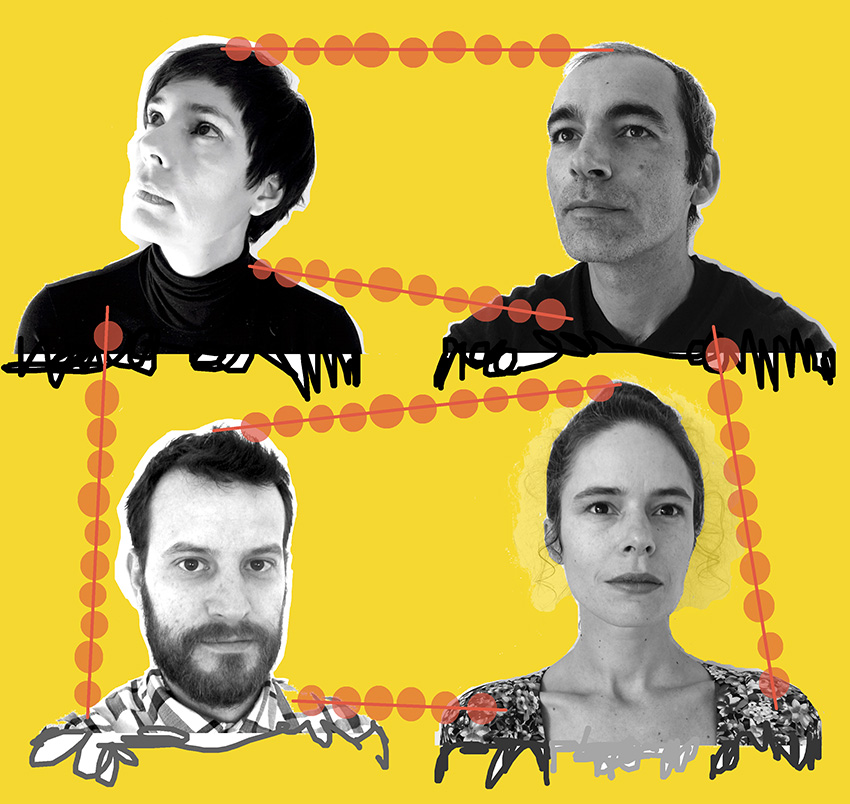 MARCHING ORDERS
Pssst. Hey buddy. Wanna March? Us too! But we gotta February first, that's a natural fact. As described above, it's gonna be easy, with the will of the people and good music at our backs. For this, we will give thanks again in advance to Six Organs of Admittance and Alasdair Roberts, for bringing sweet spiritual humanity to us on the wings of the music that is our inheritance, our tradition. It's weird how all these records that are emerging to provide balm in these bitter times seem to be made for it, even though they were conceived of and recorded many months ago. This is the way of zeitgeist – artists addressing the world based on their sampling of the air around them. And really, it doesn't stop in February – because in March, we have additional affirmations of freedom, the open range and truth (and abstinence) in media from the assorted ad hoc crew of Laetitia Sadier, Sun Araw and The Cairo Gang. Strange times make strange bedfellows – but if you ask Laetitia, free love (and free markets) is the kind of change we need to make. Tell that to America's fearful small towns, Laetitia! They're having a hard time of letting go of the 20th century and you wanna ramp 'em up for something new? That's exactly the point of Find Me Finding You, credited to the Laetitia Sadier Source Ensemble and set for March 24th. With ebullience, rhythm and science, Laetitia scores only positive points in the discussion of where do we go from here? What's in store for the race? When will we overcome? The suggestions, as always, are made irresistible with raw-edged synthesizers and the massing of choral voices in support of Laetitia's grassroots proselytizations! Find Me Finding You is ear-candy for the resistance, a sleek stereophonic journey to the edge of the galaxy of possibilities and a return to the core of our highest planetary values. If music be the dogma of life and love, play on!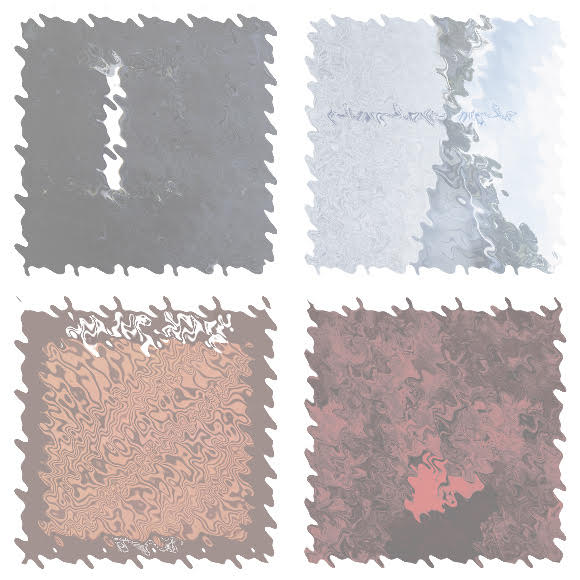 ALL YOU CAN'T NOT LEAVE BEHIND
God. November 8th – a day that's gonna live in infamy. It's like, our new 9/11, right? Horrible. And above all the other shit, a total buzz-kill for our November 11th release date! Who wanted to listen to music after that? But time passes, and we pick ourselves up, and eventually make our way over the turntable again. This means there'll always be room in your life for Cory Hanson, Papa M, Major Stars and The Silence. All of them were alternately hurt and healing, making music as a way of making their way forward – and the records sound better today than they even did then. We checked! Papa M's Highway Songs does an amazing job for an almost-entirely instrumental album of projecting a stress and claustrophobia that could only come from not just one, but two extended hospital stays. David Pajo's one-man-band aggregations are kind of insane evocations of up and down moods, quiet and loud, but with an incredibly light editorial hand revealing nuances within nuances. Cory Hanson's politics-of-the-personal solo album, The Unborn Capitalist From Limbo, steps away from the orchestrated chaos of Wand to find inner turmoil amid sonic austerity – guitars, a string quartet and a bit of rhythm to explore the dark dimensions within. Brilliant stuff in a tradition of brilliant and inspiring personal statement-making that dates back to the early days of rock and roll (would you believe, the 60s?). Speaking of in-the-tradition, The Silence brought the noise with Nine Suns, One Morning, their third record in two years, and a further evolution of their inclusive rock and roll sound that ranges from the honking saxes of r'n'b to the spiritual flights of psychedelia and the complex stratifications and exhortations of prog, all built on the primordial swamp of eternal music! Masaki Batoh's still-new group are on a serious roll – don't wait to hear The Silence. Also close to the bone of classic rock and roll was the album from Major Stars, Motion Set. Wayne Rogers, Kate Village and their Boston gang have been slamming guitar-driven rock that explores the outside/inside dilemmas with a tremendous earthiness (well, that particular kind of earthiness that only Boston bands can deliver – it tastes of concrete and metal!) for almost 20 years now. These guys are among our favorite shredders – but their ability to be simultaneously brutish AND trippy place Major Stars in a special part of the firmament. They're up there, waiting to be found! All these fine artists, with records you may need to catch up on in order to really feel ALIVE again....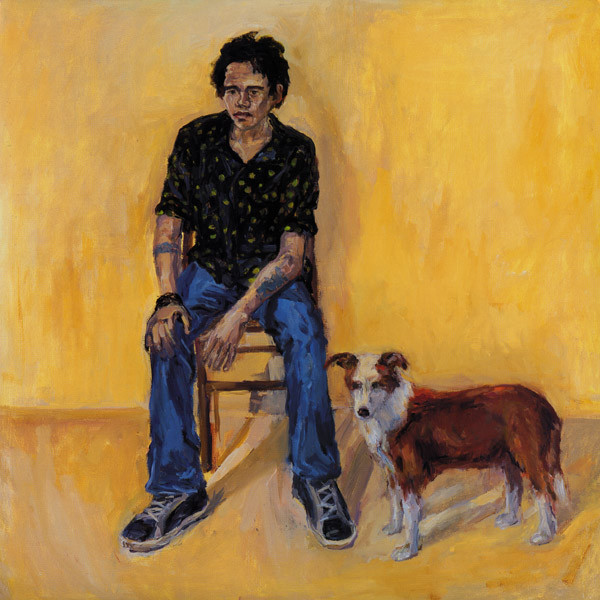 OUR M IS TRUE
As we mentioned, November marked an incredible, almost odds-defying return to form (one mangled leg aside) for Papa M, with his impressionistic, sonic-vertie Highway Songs. For us, what wasn't incredible was that David Pajo crashed so hard, or that he survived (kid's tougher than dirt!) but that it took this long! Over the winter, we went back to the 2nd Papa M album, "Whatever, Mortal" from late 2001, and found all the seeds of this strife and longing all over the floor of that album. So what better to do than reissue the FUCK out of it on what the kids call vinyls? Done and done. Now you too can travel back to the brave new world of "Whatever, Mortal" to hear what was at the time a reasonably novel approach – Papa M as a vocal-fusion group, singing updated traditional British ballads and gospels and other crazy shit, along with the expected world music breakdowns! Plus, songs with singing allowed for a couplet that featured our inner ten year-old's dream rhyme to the line "there was something like a wall between us", that, despite us getting farther away from being twelve every day, still causes the giggles to flow like wine (or water (or win-and-water-infused vomit)). This made up for there not being vocals on the Papa M (and Aerial M) stuff up until then – and frankly, Live From a Shark Cage didn't, and still doesn't, need singing to be one of the all-time GREAT Drag City albums (there are approximately 500 of them – catalog-consulting ed.), but "Whatever, Mortal" really flipped the script and set the stage for a series of sonic-diary Papa M CD singles over the next couple years, followed by….the long and winding silence that brought us to Highway Songs' door. To give people all the sides of the story, we're currently offering a deal that bundles together the new Highway Songs with one of the Papa M classics – if you're still holding out or you've been bed-ridden yourself following unspeakable calamities in your life, we've got just the thing! In addition to heavy painkillers, that is…Man, if only we had included some trippy meds in these bundles! 
(TO) THE END OF THE WORLD
Wow. We've got an INSANE amount of stuff going on. There's shit we haven't even talked about coming after the shit we that we HAVE talked about. It's kind of intimidating. But as the world of late has shown, there's room in you for our process! There's room in your process for us! We can be together. The most obvious way other than digging the tunes together in our own separate realms might be going down to a show, you know? With the big rollout on new albums from Ty Segall, Six Organs of Admittance, Alasdair Roberts and Laetitia Sadier, there are hefty tours on the way – check the US dates for Ty and 6OOA and the UK dates for Alasdair and Laetitia. Hey, and look at that! Bill Callahan's got a bunch of California dates and then he's flying over to London for a week of shows! That's what you can do when you're American, just fly everywhere and come back and nobody questions you. Pretty sweet. I guess it's good we only have groups on the label from the US, UK, France, Israel and Japan, huh? Sir Richard Bishop really dodged a bullet with his Freak of Araby record, mainly covering Egyptian and Lebanese songs (and releasing it during the time of the Obama administration, aka Camelot II). Shit, it would suck to come under scrutiny for something like that. Oh, wait - if Suarasama wanted to come over from majority-Muslim Indonesia, it might mean a bit of detainment for them, huh? Yes, we are deeply ashamed of our country. But it doesn't mean we're gonna stop the shows. The discourse needs to continue. Death will be bringing just that to the deep south in February, and Neil Hamburger will be in the Midwest in April. Sir Richard Bishop, Six Organs of Admittance and Rangda will be at the Big Ears Festival in March. Cory Hanson's about to bring his "Unborn Capitalism" show to the Pacific Northwest. The shows will go on! 
Jezus. Not even February, and we've done so much already. But the struggle is only beginning…
So we'll struggle to see you next month.  
Rian Murphy
Drag City Inc.
January 2017