A NEW TOMORROW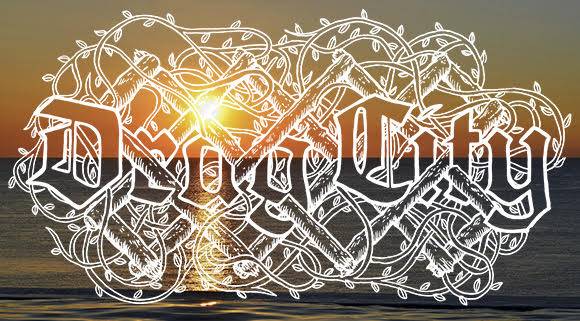 Turn the page....and here we are. Wake up, it's today! Sure, it's not the way today used to be - that's called science, folks, and it can explain a lot to us, if we only listen (and more crucially, comprehend)! But what are you gonna do - some equations won't make sense no matter how long we study them. So if you feel in the grip of something you don't understand, that may just be the first step into Tomorrowland - the promised future of both scientists and simple mythmakers alike. And, also....could it be - Drag City? 
When last we met here on Newsletter Lane, big surprises were promised - but among all the cards and letters that we got following our ultra-hubristic claim, none posited that the surprise would constitute a full-scale launch into the streaming-industrial complex! Among other things, that's why you need always believe what you read in this space here, gang: because of one single truth that we did no more than imply in our March missive! That's clearly all it ought to take in order to be believed; if it's gonna work for the POUTUS, why then, we demand the same treatment! By which we mean, full-scale media onslaught minus the FBI special counsel, since clearly, we barely know how to do colluding with anyone. EVERYBODY KNOWS THAT! So, can we get a witness, please? Or a few million maybe? 
BLINDED BY THE HIPPO LITE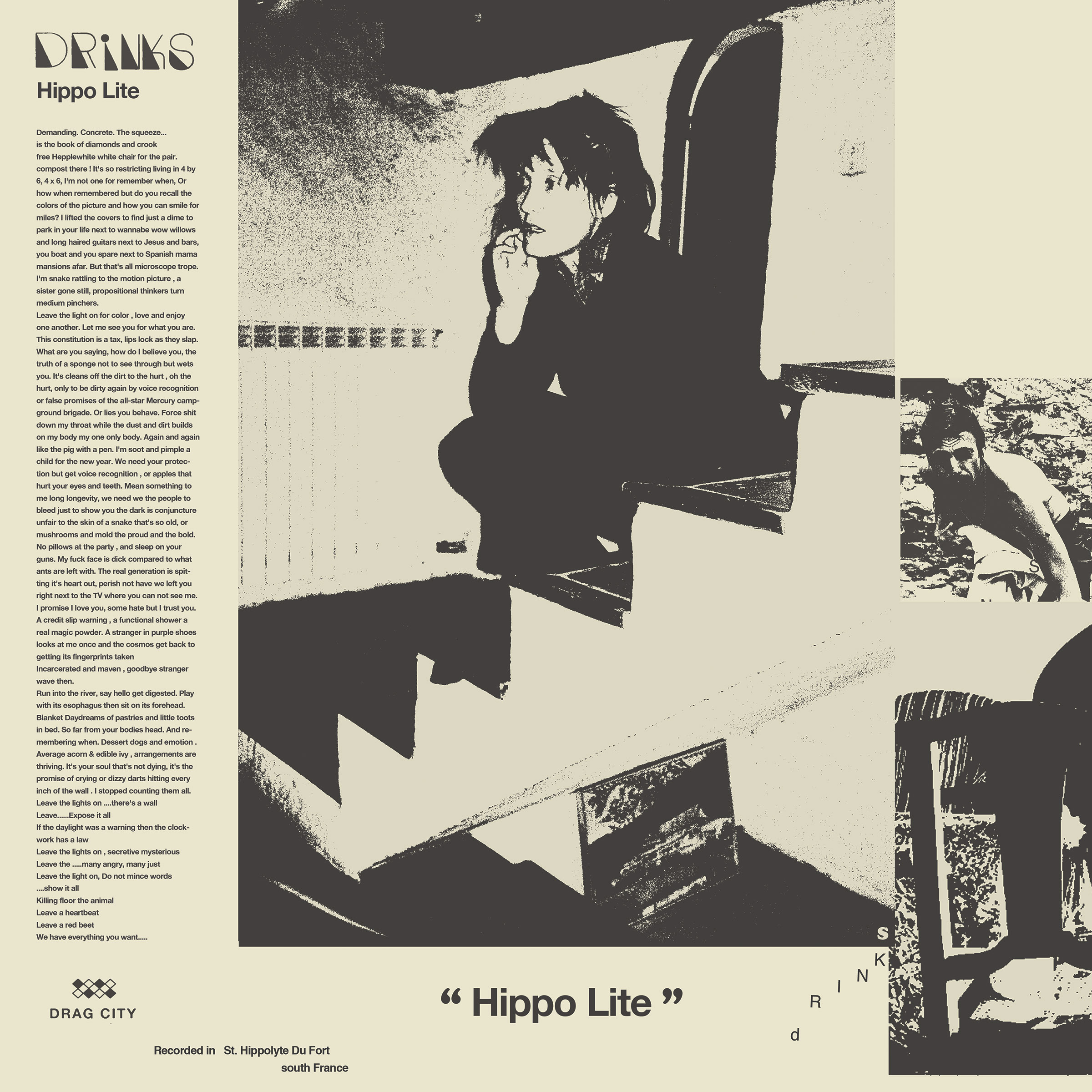 A little nylon-string guitar, a tart slice of violin, some typewriter clacking...and that's all you need to write the perfect pop song! Especially if you're Drinks. The unhallowed alliance of Cate Le Bon and Tim Presley has already produced a masterwork (and one of 2015's finest releases, too!), Hermits on Holiday, which was somehow not on Drag City! Wha?! How did that happen? Was it a fugue state on our part, or theirs? Well, the important thing is that it HAPPENED, and then we all got to hear it. WOW. What a stunner. And now there's a Drinks refill, and it's out now on Drag City and it is called Hippo Lite, so the story ends on an up note anyway. But this is only the beginning, kids! Jeez, what movie are YOU watching? Mind you, we're aware that calling it a refill is implying that the liquid is another round of the same, and that it ain't. Check the titles for clues: the tracklist for Hermits on Holiday forms a more-or-less linear image; Hippo Lite loops in an arc that is fanciful to the extreme! And so, while HoH was more of a sepia-toned adventure behind certain old-school Euro-curtains of legend, Hippo Lite is a bit more of a many-hued circus with things like gravity being defied all around the place. You may have drawn this conclusion already when digi-spinning the singles "Real Outside" and "Cornershops". Whether tempoing fast or slow, Tim and Cate tend to rock dangerously close to the edge of the garden path. Hippo Lite sometimes even finds them on the other side of the hedge (where we can only assume the grass is greener)! The sound of Drinks is planted in minimal punk-type things, and where it is growing from there has formed a highly laudable pop-art album with loads of wormholes (for earworms, natch!) that can't have been made anywhere other than 2018 (or 2017, when it was recorded - stick-in-the-mud ed.)! Plus, the elbow-sharp chimes of guitars flashing that we so delight in from both Cate and Tim (whether solo or with White Fence)! Thrill to their unlikely vocal blends! Puzzle over the mysteries of Hippolyte and the disturbing effects of antihistamine! Soon you'll find that you've been flipping the record over and over for weeks, with time no longer an issue. Now who's the hermit? Or more to the point, who's the hippo in this scenario, and who's got a lite? Find out for yourself RIGHT NOW. Drinks Hippo Lite - on sale where fine records are sold and treasured (then sold). And online!   
MIKE D'S CHOP SHOP (TUNZ CUTT WILE U WAIT)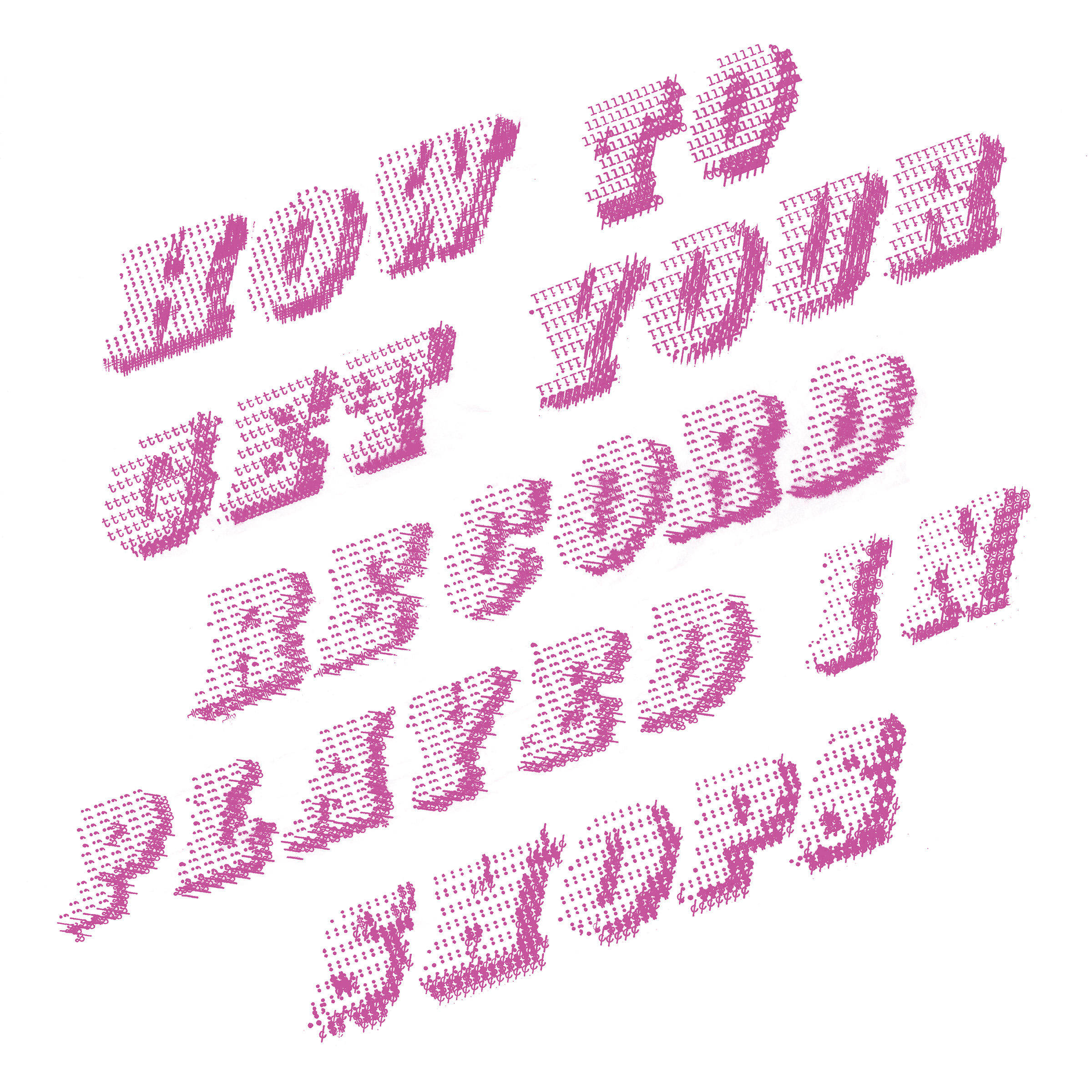 Ah, the more things change....is that what the hell we were trying to say just a minute ago (no idea - checked-out ed.)? Then allow us to explain - Mike Donovan's first solo album, called Wot, was released in late 2013, and it followed two albums, two EPs and three singles that had been released in the prior two-years plus by Mike's old outfit, Sic Alps. In fact, just a few months separated the last Sic Alps release from Mike's debut solo release! That's a lot. But that's How to Get Your Record Played In Shops for you! And so, just a few months (well, ten anyway - actually-keeping-count ed.) after The Peacers' astonishing second LP, Introducing the Crimsmen, Mike's up with a new solo album! What we're saying is that among his other strengths, Mike D knows how to crank it out, yo. He's also a dab hand at putting records together, getting song flows, top-of-side and play-out tracks all lined up nicely, even when putting them together from his mist-waft compositions, many of which float like smoke and linger only as long as two minutes. And yet, as in the case of How to Get Your Record Into Shops, the thirteen puzzle pieces fit, if not exactly as expected, then very together instead. That's how HTGYRPIS manages to kick off with a carnival-esque dance of keyboards (an admittedly subterranean dance) then just falls off the building over the next few tracks, with a wispy, dub-mix-sounding instrumental and a sullen, atmosphere-soaked ballad, then ANOTHER ballad. But then, the second ballad is the knife-sharp "Sadfinger", featuring an unusual (for Mike) emphasis on piano. It's here that the expected frontloading begins! Timing and sequence are everything and our boy Mike gots it on lock. The build after this jumps the side break, arriving at the groovy "Spiral Tee Shirt" and "Cold Shine"  (diggable in vid form here) before concluding with....uh! Spoiler alert, right? We'll leave something to your own encounter with this record, titled as it is (you're gonna make us say the whole thing, aren't you - FINE, How to Get Your Record Played In Shops. God!) to suggest that there's an alchemical magic process to make the record that people want to hear. Because there is! We're all searching for the records that demonstrate said process, and who knows which one in the bin is one of them? Well, now you know at least one - it's Mike Donovan's How to Get Your Record Played In Shops. In bins - of shops - NOW!OUR FOOD IS STILL WARM
YOUR FOOD IS STILL WARM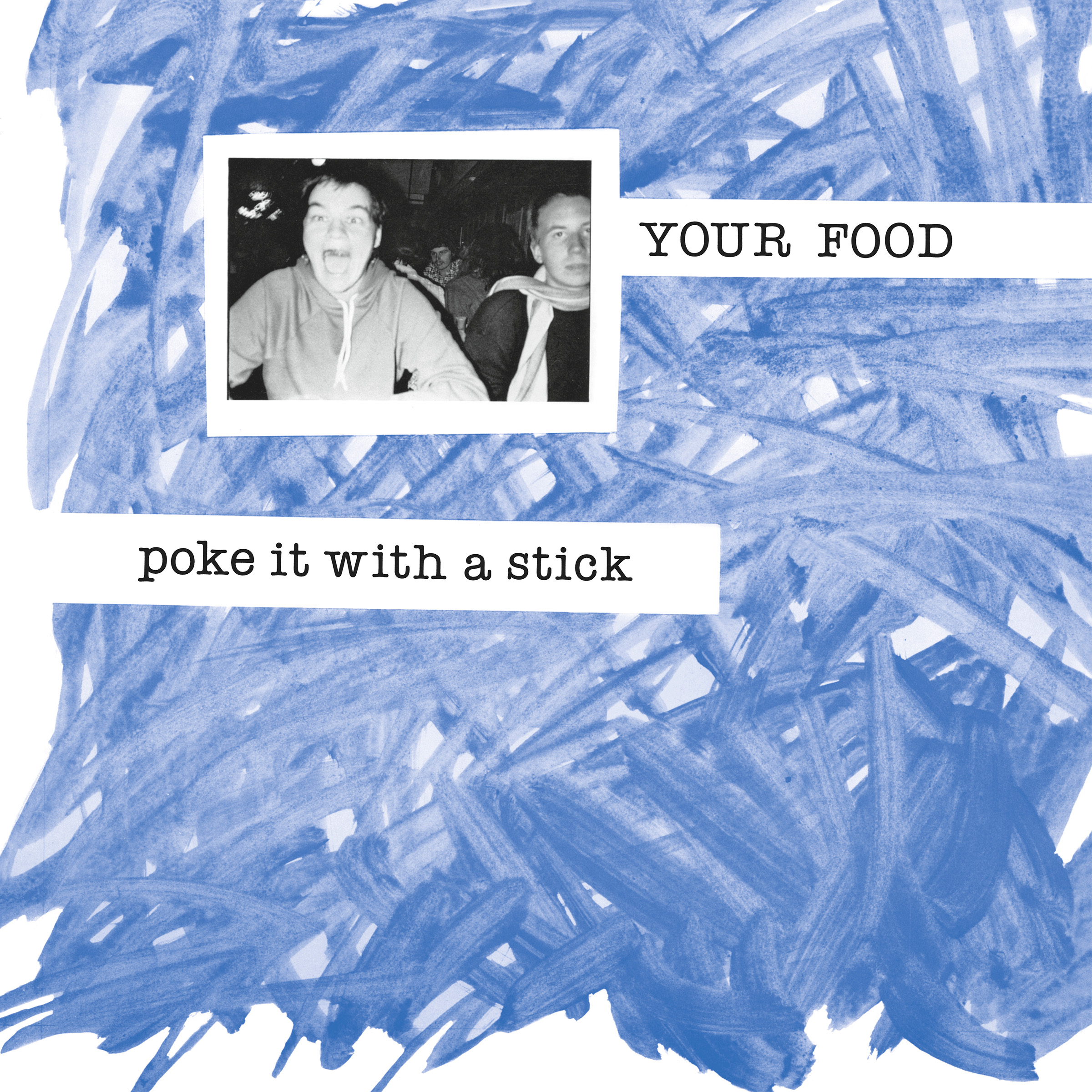 Last month, we delved into the past as we sometimes like to do, to reissue the highly-influential Poke It With a Stick from early-80s Louisville post-punkers Your Food. Influential to whom, you ask? Why, a whole generation of Louisville punkers - and not strictly the guys and girls who crowded hardcore matinees in the later years of the decade, but the weirdo/outcast/art-school punkers who dug groups like The Endtables (previously reissued on DC426 – inventory-control ed.). The low-budget rumble of Your Food was a compelling and addictive force in the clubs for a couple of years, during which time they made Poke It With a Stick, which combines the dark rhythms of post-punk with something that soon coalesced under other hands as indie rock. So yeah, instead of letting this continue to be lost in time, why not reissue it? The folks down in Louisville who done the White Glove Test book thought it was a good idea and got it together. Then we did what we did. Now it's back out there and it can be a part of the conversation. You don't even have to say thank you for Your Food, but enjoy it anyway!
THE 1000-YEAR NEWS CYCLE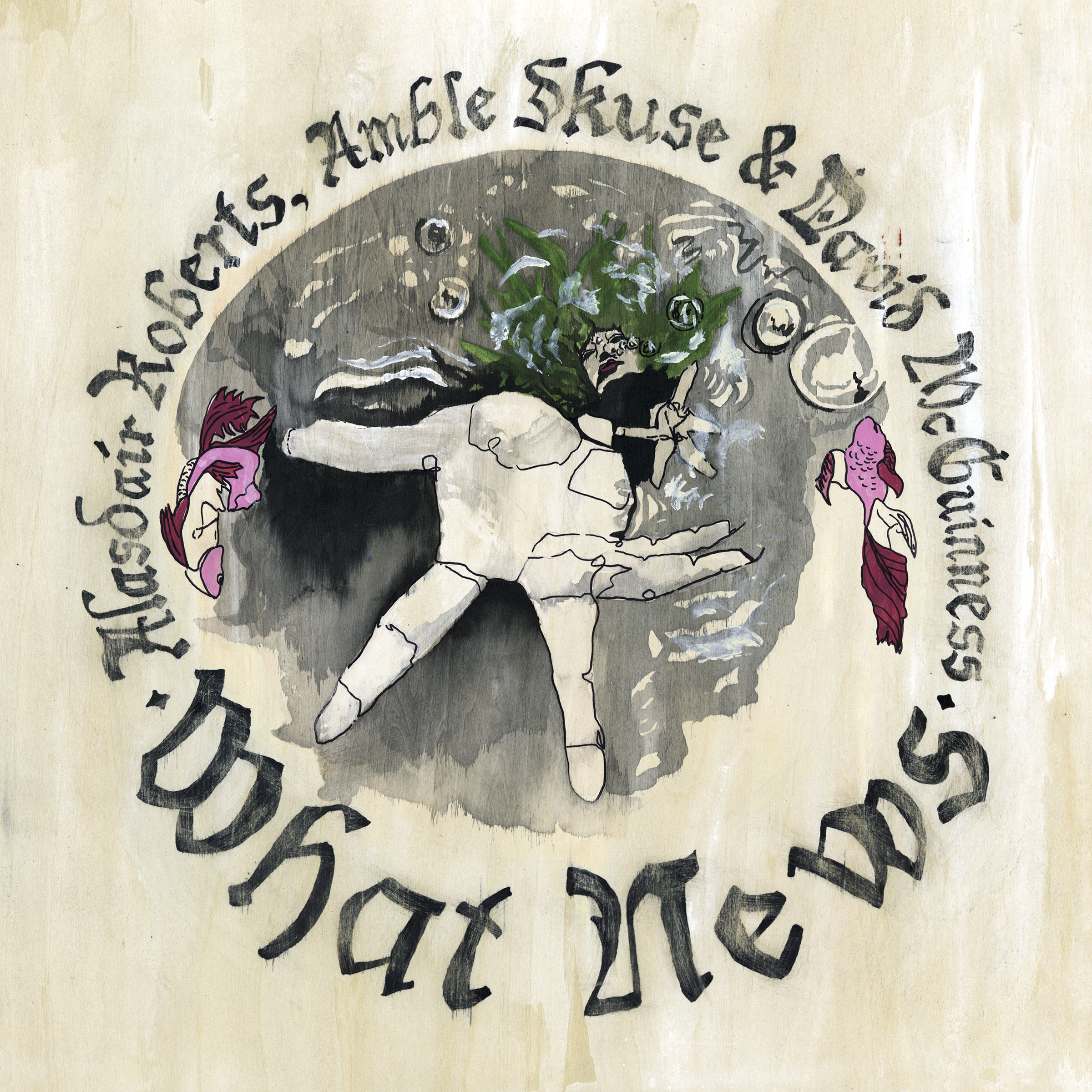 Put the dinner on the table and sit yourself down, to warm by the hearth. Tune the volume dial up - it's time for What News, with Alasdair Roberts, Amble Skuse and David McGuinness. What News is better than the nightly news, that's for sure - though the body count's about the same. Alasdair, as many of yer DC long-timers know, is a fierce advocate of learning from our past - and one of his many methods is via the traditional songs of Scotland, England, Ireland and beyond. In this case, What News is made entirely of Scottish ballads, which separates it from Alasdair's previous traditionals albums, No Earthly Man and Too Long In this Condition. What also separates What News from those former efforts is that, by-and-large, Alasdair's not employing his guitar on this one, instead collaborating HARD with David McGuinness, whose touch on the piano is, and whose pianos themselves are, exquisite. David's a scholar of early music, and prefers the 'brown' sound of older fortepianos and pianofortes to the 'black' sound of the modern piano - which led to the use of several particularly well-kept vintage instruments being employed for this session. In addition, David pored carefully over the pieces Alasdair wanted to play, constructing and deconstructing new parts to be sung over - which was the point of this, for Ali to sing traditional ballads and not play them. Once they'd got a basis for working, Amble Skuse came into the picture. With her background in traditional music as well but a way of translating it through laptop intervention, she provided an additional dimension to What News, making it one of the most profound explorations of traditional songs in recent years. With each player performing from a height of intuitive feeling, the energy in the performances is crackling, and the sounds pristine. The songs of course are what are sometimes called "death ballads" - the stories they tell are of fallibility and humble fate that befalls us all in the end. As we face forward into times of new technology and new morality, the stabs from the past collected on What News land beautifully, daring us not to repeat our old mistakes, even as they assert that we are doomed to just that. It was released last month, but it's now with us FOR THE REST OF TIME.
PERF(UM)ECTION

And suddenly - Wand! Last September, their Plum album dropped and since then, they've been a blur of non-stop action. Videos with ducks, and a clown, even! Touring America! Touring Europe! And that duck again. It's been kind of crazy, but crazy is what feeds young folks like these kids - a lot to consider means a lot that might get distilled into songs. So in their spare moments between gigs, they cooked up this "Perfume" EP. This is the second statement from the Wand quintet band, and it finds them ever farther down the road they went down on Plum - and in seven songs and thirty minutes of sound, they cover some territory, from the break-neck rocks of "Perfume" and "Town Meeting" to the pop evolutions of "The Gift" and the gossamer-like closing pastorale of "I Will Keep You Up". Conceived and executed on the road, the "Perfume" EP is the perfect splash of eau-de-tour-ette's syndrome for their dates in May and June and July this summer. Meanwhile, Wand continues to create, back in the solid groove that they were in their early days, with one record just feeding another. While they have their own goals and vibes, Plum has begat "Perfume" - we can only guess at what's flavor of color comes next! 
TORAL RECALL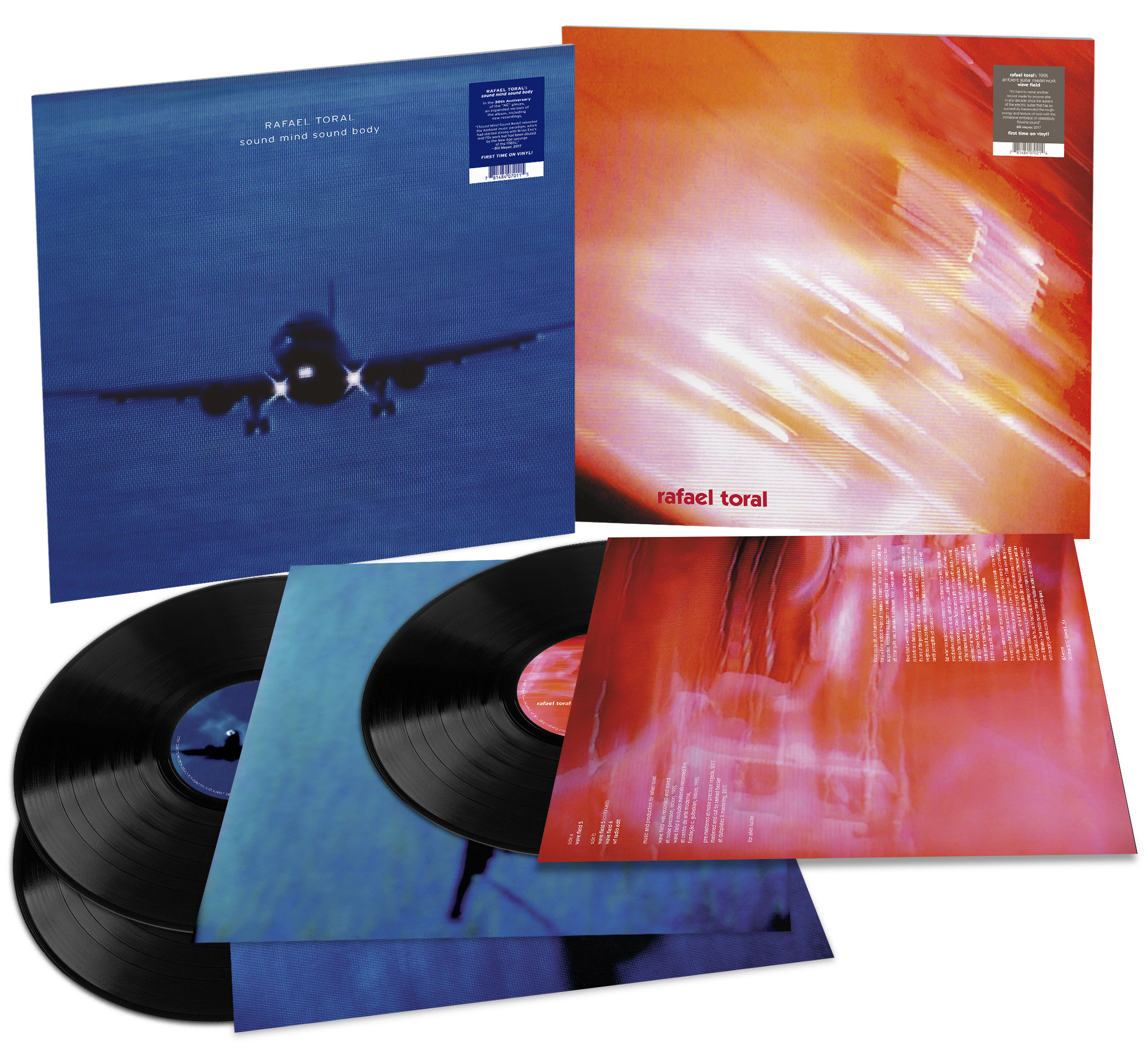 Good heavens - what a perfectly STUPID fucking year. I mean, the records are great; we love music always - but time seems to have broken, along with everything else. For instance, it seems like literally FOREVER ago that we were talking about the finely-crafted Rafael Toral LP reissues, Wave Field and Sound Mind Sound Body (30th Anniversary Version). Due to some unfortunate bungling in the late production process, our plans to put them out in February didn't come to pass. February! Two months ago - and now, apparently, several lifetimes! Anyway, these records have never in their 25 or 30 years been pressed into vinyl - until NOW. When's now, you ask? Set your two-way wrist-radios for May 25th - that's when both LPs, with their richly-rendered guitar minimalism in full vinyl bloom, will be finally ready for you. But will you be ready for them? That's up to you. And, yeah, them.
RENBOURN AGAIN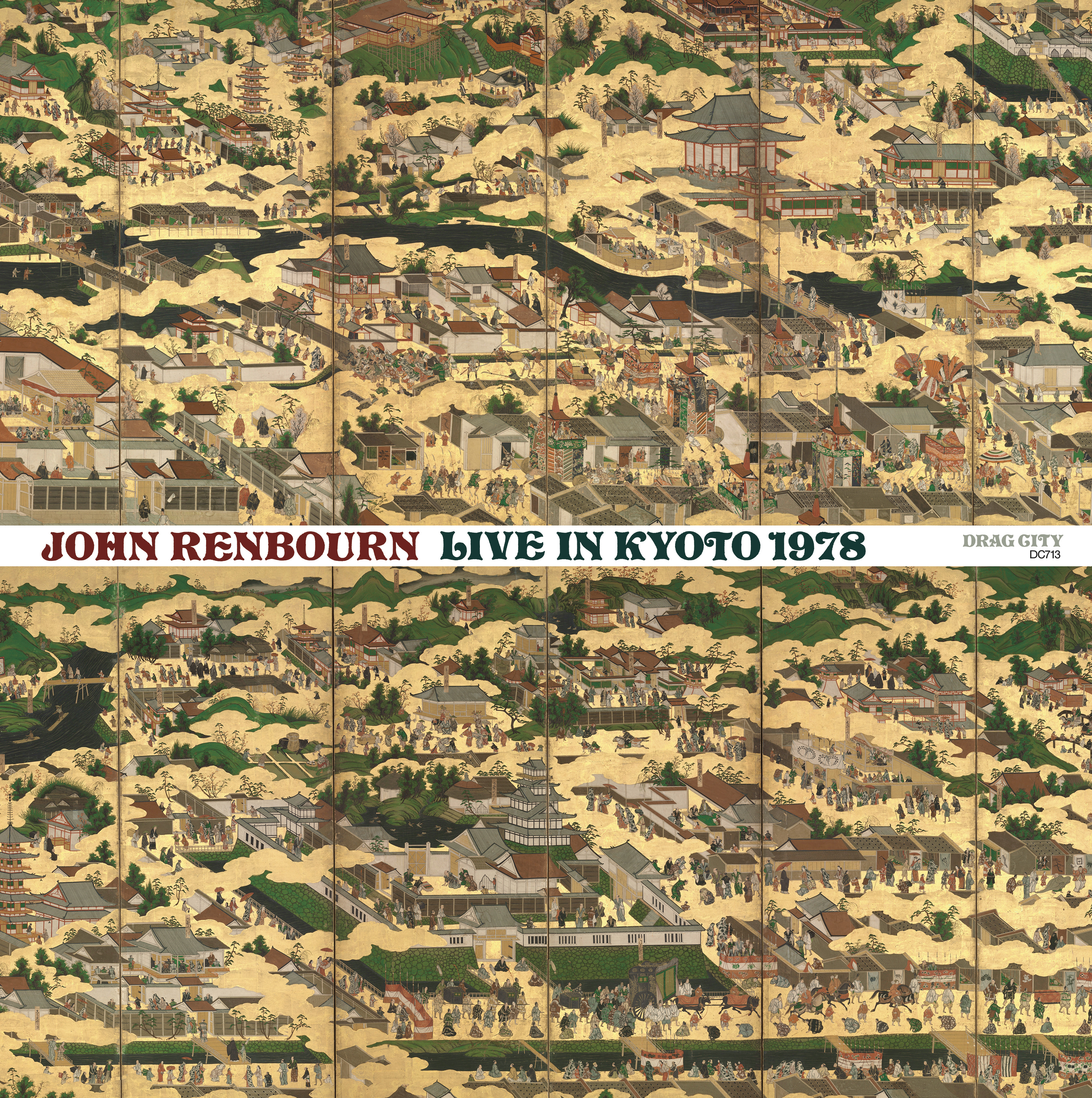 Also on June 22nd, more blasts from around 40 years past - this time from another figurative and also literal side of the world. John Renbourn Live in Kyoto 1978 comes from a tape made by a private collector who promoted shows for many years in Japan - and taped them immaculately! They came to light after his passing, and one of the many performances deemed release-worthy was this solo show at a coffeehouse in Kyoto by one of the legends of British folk - and really, of roots music in the 20th century! Playing in a style often dubbed 'folk baroque' John Renbourn busted out as a part of a duo with Bert Jansch in the early 60s, after which the two formed Pentangle. Later, John made records with his own John Renbourn Band as well as with Stephen Grossman and as a solo performer. His unique combination of traditional folk, blues, world and early music, all played with feathery-yet-incisive fingers sustained him for over five decades of making records and performing. Live in Kyoto 1978 catches him on a typically sweet evening, in front of an avid crowd whose ardor grows with each passing number, climaxing in a wizardly series of medleys that bring the house down. Beautifully recorded, and with liner notes from The Silence's Masaki Batoh, who was in attendance all those years ago, Live in Kyoto 1978 is a fresh testament to the genius style of John Renbourn.
DOWN BY THE OLD PALACE STREAM
Hey! Did you notice that we've added a few of them ol' streaming platforms to our world-wide web? Sure, streaming is SO 2015, but  we're here for the party now, so - let the pigeons loose! And now that it's really happening it's, you know, whatever - but one thing we've really been enjoying so far is the roll-out of the Palace Music (and soon, we imagine, Bonnie Prince Billy) catalog. One year a week, which allows us to absorb the releases of that year with a sense of the time and place - because in addition to the music, each week features with a written piece reflecting on the time containing factoids some of which had either escaped our notice or faded into memory! So it's a trip back into that for those who were there and a sound re-presentation of those now-distant sounds - which, of course, upon relistening, sound extremely vital and of the now - very today. And of course, they are - today, on the streaming service of your own damn choice! 
ROAD SCHOLARS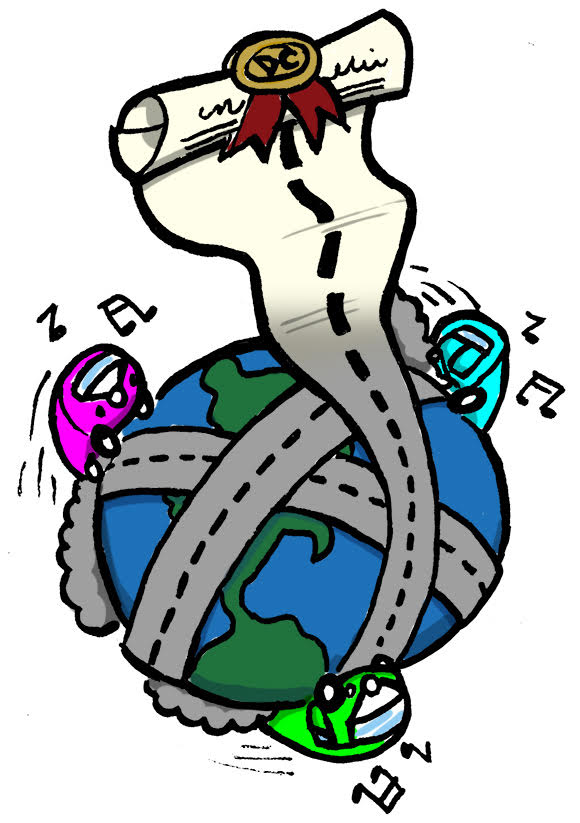 Meanwhile, the work continues - around the world, our friends and family are acting as operatives, driving away from their homes, landing in faraway places, taking the time to set up their gear and projecting their sound for the benefit of everyone around. We all need a bit of shelter from the storm of the so-called "real world", so if you get a chance, take up the challenge offered by Circuit des Yeux, Ty Segall, Dead Rider, Bill MacKay, No Age, Mike Donovan, OM, Alasdair Roberts, Six Organs of Admittance, Bonnie Prince Billy, John Mulaney, Bitchin Bajas, and good ol' Neil Hamburger - get out of your head and into the rock show!
That's all we have for you - but just for this time. Next month - MORE! Was there ever any other way?
Rian Murphy
Drag City Inc.
April 2018