DRAWING A BLANK
...yeah, a new year! AT LAST. It got heavy, carrying that old one around after awhile. So...like we do, we step over a drawn line in the sand to proclaim, Happy New Year! And renew our vows as a means of starting over. This act has value, sure; frankly, we're glad to have the slate cleaned this way. But if you think that doing so actually resets time or creates anything else miraculous to make our lives easier - well, that just puts the country back in Drag City! It's been full speed ahead on January and February since last October, with us here in the mouthpiece department just bound (literally) and determined (by top brass) not to spill any (precious, magical) beans! And so, we repeatedly stepped to the podium, our face impassive, and spoke of all the thrills of last year. Sure, they were real thrills - but NO LONGER do we need that enthusiasm - no, we don't have ROOM for it with the dad-gummed happiness we trucked in for THIS year's stuff! And indeed, if you don't reflect, upon conclusion of this missive, "Gee, I think they actually meant it!"....then we blame the typos! 2016, y'all.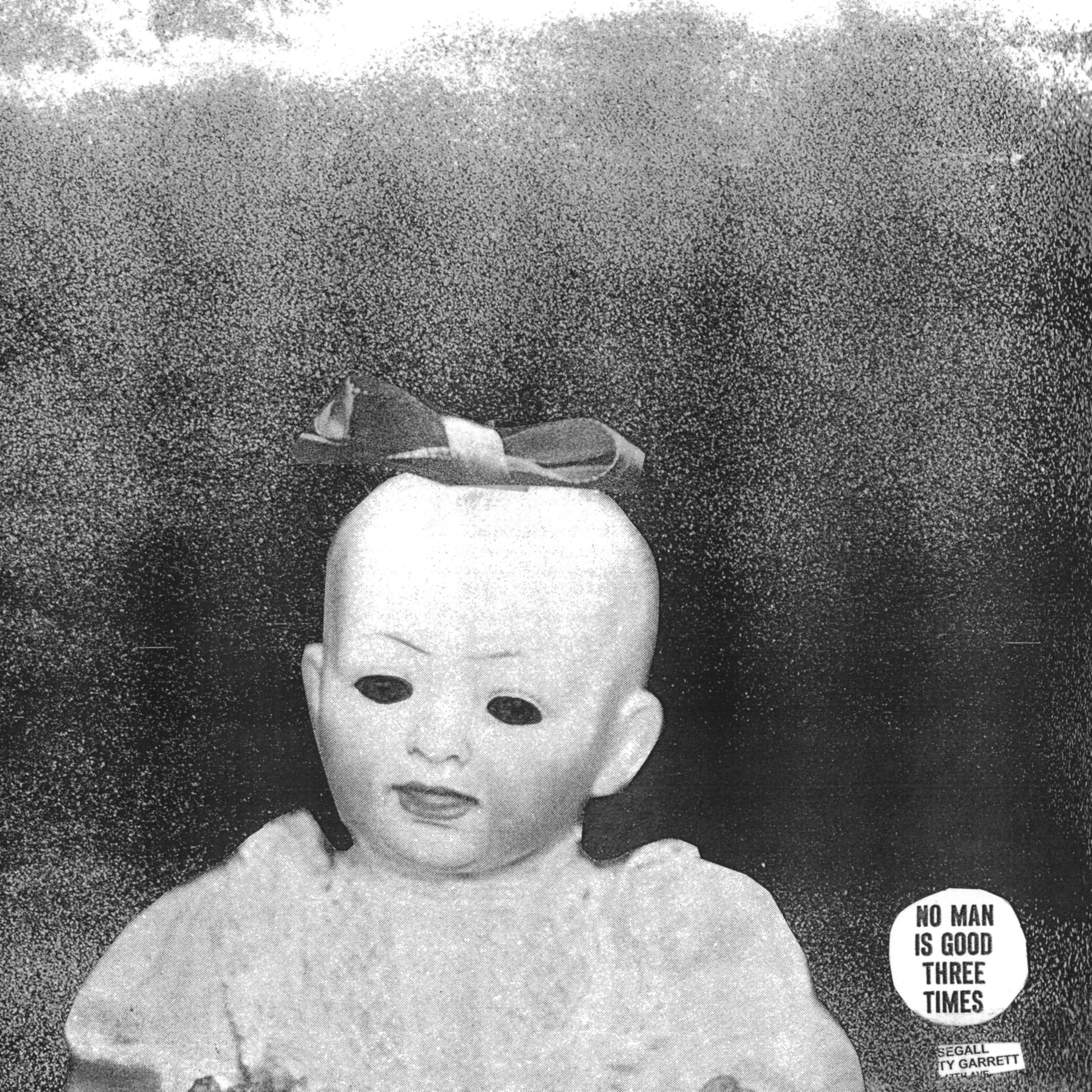 EMOTIONAL MUG-SHOTS FIRED! 
New year/new Ty album? Not so fast, hot-shot. They don't come exactly like clockwork - why, it's been since the veritable summer of 2014 (8/14, to be precise) that there's even BEEN a new Ty Segall album - and that was Manipulator, and you can't blame Ty if it's continued to sell like a new alb every minute since then! But time has passed - and the new world that Ty cried out for on both 2013's Sleeper and 2014's Manipulator hasn't shown up. And that's a world we need, man! It is clearly time for change. That change, from head to toe, is fully manifested in Emotional Mugger.  It's easy for us to talk about the music of Ty Segall solely in terms of quality, since time and energy are required to make such rock and roll records as he does. Time, energy....and little in the way of arbitrary thinking. His records come from a place of highly directed urgency, and each one is arranged to conduct listeners into a distinct frame of mind. Thus, some albums desirous of partying (Melted, Twins, Manipulator) don't resemble in any fashion the albums of introspection (Goodbye Bread, Sleeper) - well, except in the way that well-crafted records of involuntary-response rock from an auteur become each other over time, all discography-like. Still, little of the Ty catalog prepared us for this trans-hemispheric twist: an album of parties and hell alike; grins and grimaces; dark stares, overloud voices intoning awkward jokes and other assorted firey icers that all become one Emotional Mugger. Thriving on contradiction, the songs on this album take a dim view of the outside world, yet they do so in such urgently grinding fashion that we the listener feel so good/want to move. And like its soul brothers twice-removed like Riot and Maggot Brain (but edified with further metallic walls of guitar), Emotional Mugger will funk you sideways and leave you wondering who your mommy REALLY is tonight. Because nothing seems right as you dance off the table tops. The cover that wraps side one is a microcosmic example: The Equals "Diversion," has the heat of its passion melted off and its glammy, bubblegum heart-beat ripped out, leaving only the bones of the original creature, which are animated to glaring white heat as the lyrics are robotically incanted once again - and suddenly "Diversion" has become another kind of song, and we're not sure which kind that is. Fun and dire all at once, it sits comfortable among its wigged-out brethren on Emotional Mugger, a record that captures the ardor and revulsion of living in America today. Hot stuff for cold days - and the reverse, too.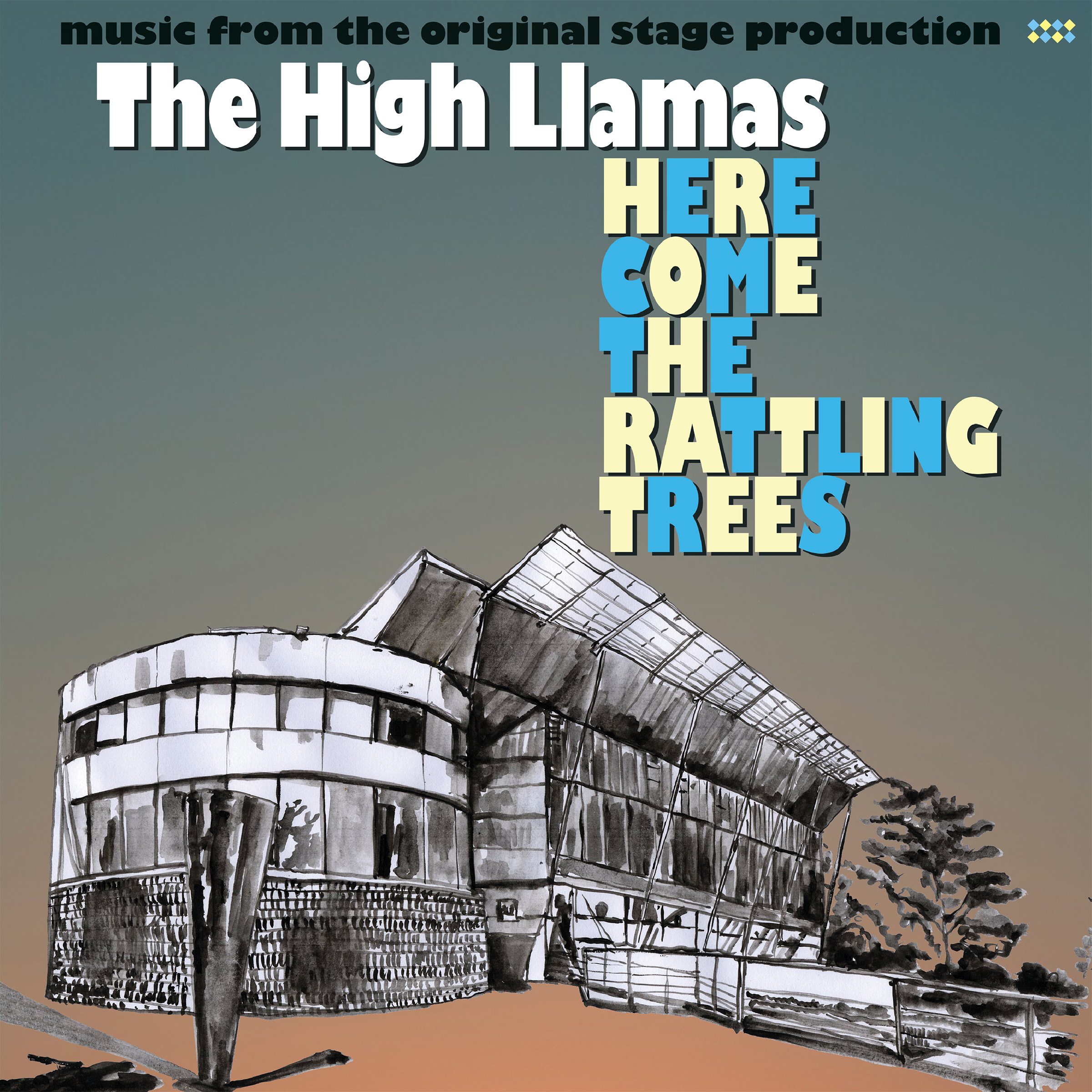 ON AND OFF THE HIGH ROAD  
Meanwhile, in a quiet part of the rest of the Universe - in fact, in a section of merry ole Londonton called Peckham - Sean O'Hagan has been planning and plotting for YEARS - almost five of 'em now since the release of Talahomi Way - for the next music endeavor of the venerable ol' High Llamas gang. It took him and the band to the off-off-OFF-West-End stages of London for a music theatre production, which of course seems only natural for a man who'd collaborated on a musical painting a few years back. Now, having gone the distance to make the production work on the stage, Here Come the Rattling Trees is an album-length distillation of the musical themes from that show. Huzzah! It is always a pleasure to hear from those purveyors of purest uncut pop, their ingeniously farmed varietals always emitting a freshness that goes beyond fragrance. We've been working with High Lllamas since 1999's Buzzle Bee, and in the (now) four albums since, they've made shifts in their sound to accommodate the changing requirements of the compositions while always coming at us from precisely their own world - a lovely and winsome place rendered with great care for the details. This world is now being presented to you in a format that has much to do with the traditional British rock-era ambition to formalize the warmth and worry of daily lives in their fair commonwealth in an extended work - an existential kitchen-sink drama of the likes once delivered by The Kinks, Zombies, Pretty Things, and TOO many others to count. Among all these esteemed names, High Llamas play their own sound, presenting a 21st-century take on the story of life and change and in a still-small world. Which means plenty of sweet tunes, loads of smart-sounding keyboards touched up with ring-modulation alongside gentle-breezing acoustic guitars and pellucid harmonies that communicate the beauty found within our most temporal chores. Ta, Llamas! Here Come the Rattling Trees is here, on LP/CD and DL.

HE HAS SCUM IN HIS HAIR AND HIS DISC IS HANGING OUT
Man, did you notice that 2015 went by without so much as a Bonnie 'Prince' Billy album of only kind? Yeah; only one wee little single, and that was WAY on back in January; a whole year ago, freakin' basically! SO, time for something new? Naw! Instead, how about a sip of vintage BPB on BBC? Three sips, really, from three separate Peel Sessions - 2002, 2001 and 1994, in that order! Pond Scum is one of those wonderful Bonny records where the voice and the guitar are all there is and that's more than enough to get lost in. Plus, it's before the 'Prince's voice, dropped, so there are plenty of cub-like yelps, all from within a zone of intensity that is never held back from reckless abandon! Hits from the era like "Pulpit," "Arise, Therefore," "Trudy Dies," "Stable Will" and "O How I Enjoy the Light" are brought out to play, and all are struck firmly on the forehead with definitive blows. Plus, cover tunes of "The Cross," and "When Thy Song Flows Through Me," are given rousing welcomes. Have you checked them out already? It was too much, we had to share! But now you can have versions stamped into vinyl for what we believe is the first time ever (ain't no accounting for boots, is there?). Pond Scum recalls a time of peace and chaos in our lives that we'd like to think we won't soon forget. In actuality, this record reminds us of how much we already don't remember! But it sure is good to hear something that sounds like it again. Dive through the Pond Scum, courtesy of Bonnie 'Prince' Billy - available now in LP/CD and cassette formats, in addition to ye olde DL!

"NEXT" MONTH
February this year benefits from Leap Year, folks! This adds a little toe to the foot of our shortest (and yet somehow most interminable) month, and also provides us with the appropriate context for our February newbies (because that's how we set up releases here - by the inherent nature of the month that matches the music most harmoniously (People basically buy things based on weather, is that what we're saying here? - Astrologically-inclined ed.) !) - the freak o'nature/vision creature type of musics that you don't (or shouldn't!) get every day. Thus, next month becomes "next" simply by dint of being not like the others (an optional day only accessed every fourth year? You can't make up this stuff! Or rather, you do - Science ain't facts so much as random bullshit bluffs and guesses, you feel that too?). Anyway, all oddments of the calendar aside, February 2016 marks the return from the pasture of Rangda, whose Formerly Extinct came out in September of 2012. Thus, three and one half years between the then and the assembled now, which they've taken to calling The Heretic's Bargain. Having made two albums that don't really sound like each other, Rangda found it within them to make a third that manages to combine the best of both worlds (jig-dancing vs. room-eviscerating) into one seamlessly jam-and-prog-sniffin' beast of a nu color! The Heretic's Bargain will usher Rangda into some new rooms, first on tour then WHO KNOWS where else? Out on February 19th on LP and CD, The Heretic's Bargain is an essentially well-crafted album of music from our favorite instrumental power trio with no bass out on the market today!
Also on February 19th is the latest co-release between Drag City and Yoga records - a look into the ambivalent heart of hippie/new age cult members called Lightstorm, as represented by a selection of two of their increasingly-slick late 70s albums, 33 1/3 and Who Am I: One. The crisp head of the disco scene has popped into their formerly folk-oriented tent, and Johnima and Kalassu Wintergate get out in front of it (well, as in front of disco as one could be in 1980) with a number of well-crafted tunes that wouldn't sound out of place on a Starship album. Don't worry - we mean JEFFERSON Starship. Committing to whatever they set their mind to like the joyful mystics that they have always been, Lightstorm find many expressions in this mindset - and THIS is the nature of the first-ever Lightstorm compilation, probably with TONS more to come. Creation is available starting February 19th only on LP, just how you like it! But no download code, no. They didn't even know what those were in 1979, get your facts straight and your vintage RIGHT, kids!
THE DAY THE WORLD GETS ROUND
2016 - what will it bring? Other than music, music and more music? Well, LIVE music too, doncha think? We can't just put records out into the void and expect them to catch fire all on their own! Nope; the world turns when people work (when they don't, it goes flat like a coin and all the Races fall off the edge, hallelujah! - scienceless supreme ed.), it's what we're meant to do. And even though we don't want what we have not got (right?), once we're forced back into the greasepaint and strawdust and spotlight, WE LOVE IT, and people are no stranger than when you're a stranger, so it's good to get back to knowing them via eye contact and hand signals and play music that we all came there to see (funny that; we go to SEE live music - and hopefully we've set up with the right drugs to make it appear!). Anyway, it's not simply the joy of the artist that makes it fun - the asses in the seats are movin' and groovin' too, glad to be in the witness of a thing they love. That's right - a love-fest! It's what the world needs now - in addition to a damn-sight LESS of the greedful human disease! Otherwise, there'll be an US (and THEM) festival in Syria right now, makin' the world a safer place through tunes. And while we might all love for that to happen, Woodstock '69 ain't getting no closer. What, though, is? DIG IT - Joanna Newsom concerts in Japan, Europe and back home in the USA; 20 shows between now and the dawning of April. Ty Segall's February tour to the eastern states, mugging all and sundry in the process. Alasdair Roberts gots a two-day residence at London's famed Cafe OTO with special guests galore! Bonnie 'Prince' Billy rides a fast road from Louisville to Chicago and back for three shows in the frozen February midwest! And in late February, Bill Callahan travels through coastal California, bringing his quiet El-Nino storm back to the people there! Plus, Laetitia Sadier's on a German jaunt in February and a UK tour in March! Rangda crank up their Heretic's Bargain tour in March, once the album's out there and had a chance to fracture ossicles and cochleas around the way. And of course, Royal Trux are bringing it all back home to Chicago where it all started (for us, not them) for the Levitation fest in March (and then, semi-anticlimatically (but they paid, so....), to the Austin Levitation at the end of April).
When will it end? Probably in about 50 years. That is, if you're talking about mankind. We'll probably be done in another 20 years, give or take a half-decade. But until then, buy Drag City Entertainment of all kinds! It will never not do you no wrong.
Rian Murphy
Drag City Inc.
January 2016