BURY THE LEADER
Drag City is back - but don't you DARE call it a comeback! How can we come back when we never went away? And what do we have to come back FROM anyway? What, are you gonna tell Rangda, Bonnie 'Prince' Billy and Bitchin Bajas (and their high-flying fans) that this month's shiny new releases are somehow MORE and BETTER than last month's? Or are you talking about us coming from last year's lousy (sez you, ugly!) crop? Or the last decade's "shit show" (oh fuck off already)? Perhaps you're implying that we've been going sideways and treading water since Twin Infinitives - until now? How did we get on this topic anyway? Oh that's right - it's more fun than talking about why we don't do streaming and the download codes. Nothing to see there people - keep moving. But plenty to hear, yuh - so read on, about the greatest year we've had since all the way back in '15....

A NEW AGE
Sure, we got new releases to tell you about! Except we're not done telling you about the OLD new releases - you know, the ones that came out just last month? We were super-psyched on them, and you liked them okay too - but there's always room for a little more straight-up LOVE when music's got such innate and purity. So let's review then, and see if you can find it in your heart to hear March's titles for what they really are (slices of pure eternity? - drunk of the kool-aid ed.). The tone was set by Bitchin Bajas & Bonnie 'Prince' Billy, with their TOTALLY collaborative record, Epic Jammers and Fortunate Little Ditties. Both Bajas 'n Bonny like to get their heads into the cosmic winds, where inspiration cascades in little nuggetized modes and can be accessed and transmuted easily - provided one has the proper spirit-elevators to ride along! They both get there using their diverse methods too! Over the years, Bonny's made records here and there reflecting his mercurial state when in pursuit of IT, and for the Bajas, the WHAT of IT is THE WHOLE of what they're ALL about! So this total head-trip-in-the-making promises great things, in the form of a potentially copacetic mind-meld producing music the likes of which nobody'd ever heard! Does it happen? Oh YEAH. Challenging themselves technologically by recording together LIVE to two-track tape (with a few overdubs added later, natch!), the Bajas-Billy Band make not-Bajas, not-Billy music out of the component parts of BOTH their essences! Sensorily uplifting are the sounds and song-sounds that make up Epic Jammers and Fortunate Little Ditties, as Bonny surfs the Bajas' positive waves, verbalizing for a forgiving, supportive and indeed most CHILL higher authority. The album takes on the redolence of ritual as the jammers and ditties fill the air, cleansing our soul palate COMPLETELY in the process of locating their own bliss, before retreating into the mists of fate. What a BEST one-of-a-kind experience - the kind you can have over and over again! Also emanating from those self-same March mists came LP represses of two classic Flying Saucer Attack LPs, Further and Chorus both of which date back to the now-and-then hazy year of '95. Extrapolating upon the paradigmatic first singles and album from FSA, these two records pushed the blown-out sound of psych-pop in the early 90s into realms of quietude, with noise sheets embroidered by instances of folky fringe and held forth with krautastic pungency. The combined impact still hits hard today with its icy, formal beauty and simultaneous deep melancholic undertow. But who would know that - since for YEARS, these two records had been only available on CD (on which they both sound MARVELOUS, by the way - CD haters sux!)? So, like every other WHORE in this business, we took the masters back to the pressing plant, in an effort to recreate the harmonious mayhem of Flying Saucer Attack in PRECISELY the way it was meant to be heard - on vinyl, yo! It WORKED - and now, in addition to the Instrumentals 2015 release, the young and the restless (who are now a little older and better-rested) alike can hear FSA the PROPER way. And hey - it worked out so nice, we'll be bringing back LP versions of the next two Flying Saucer Attack albums from HISTORY (New Lands and Mirror) over the summer.
But you know what? The land, sea and sky vibes propagated by both Bonnie 'Prince' Billy & Bitchin freakin' Bajas AND Flying Saucer Attack didn't just fall off the cabbage truck last month! NO, we had 'em going on in FULL variant effect back in February, courtesy of Rangda and Lightstorm! Because Rangda are like a latter-day musical intercalating of marauding old Vikings feels, cutting through an intricacy of fjords in their lithe and flexible Karthe. Rich, muddy and earthy, Rangda let fly with two electric guitars and more drums than we think we can count (though it's actually a very manageable kit, played with octo-intensity by Chris Corsano). A dream team of Ben Chasny and Sir Richard Bishop are behind the axes - but you know, even if it weren't them, and the music were EXACTLY THE SAME, it would be JUST AS AWESOME! Because it is overpowering STRONG in and of itself. Their February-released third album The Heretic's Bargain is a record overflowing with wit and wreckage, composed and navigated expertly by our intrepid explorers. Prog structures collide with freedom space and tightly-coiled dance pieces in an entirely natural process that makes maybe even MORE sense than stupid old nature. Three albums in, Rangda have kind of done it all - until they pull out the hollow-bodies for a good ol' acoustic jam the next time around! Won't that be something? And then - the inevitable a capella album! Lots more to look forward to in the evolution of Rangda - but in the meantime, their latest moor-marches are IN FULL EFFECT on The Heretic's Bargain. 
Emanating from our Reissues & Vintage Etc Dept., and completing the crystal palace of earthen beauties constructed with our February and March releases is the Lightstorm  Creation LP. Spiritual seekers from the old school, Johnhima and Kalassu Wintergate self-started their musical identity of Lightstorm in the frothy ferment of the Love Generation, informed by the wisdom of their instructor and Avatar, Satha Sai Baba. Originating in a folk-rock sound, they quickly evolved into a pop-informed rock outfit with all the late 70s trimmings by the time we catch up with them on Yoga Records' new Creation compilation. Collecting tracks from Who Am I: One (1977) and 33 1/3 (1980), Creation beams forth a glammy spiritual vision that is as transcendent as it is Hustle-able (as in "Do the"?). In fact, this music might have been TOO sensually arousing in its time, but today the wild and weird qualities of Lightstorm are ON POINT with strains of consciousness coming to the fore all around the world. It's never too late for another new age! Get ALL the music to help guide you through the coming nuclear winter and on to the next, enlightened world - courtesy of Bonnie 'Prince' Billy & Bitchin Bajas, Flying Saucer Attack, Rangda and Lightstorm. NOW.

TODAY'S YOUR LUCKY CRAB DAY
Every day's another turn of the page, they say. And maybe you've been turning pages all your life to get to this day (April 15, 2016): courtesy of Cate Le Bon, Crab Day! Whether you're 8, 18 or 80, Cate's new music designs to ELECTRIFY your senses, via music, tunes, words and actually, more! This is, after all, what pop records are meant to do all the time, right? So why does the world keep turning on about how Cate's like, insane on this album? Is Crab Day really like no other? Maybe! This may be what personal expression is like in the hands of an expert emoting craftsperson; alluring, unknowable, amok. But logical too, yeah! There's relating going on throughout Crab Day, and sometimes when we're just SURE that it's about I-and-thou-type concerns, Cate'll toss a few odd nouns into the sentence exactly where we didn't expect to find them - like poetry or something, but set to a (unconscionably thick) beat (in an unbearably light context!). Man! We open our mouth to laugh, but there's a pressure at the back of our head; no doubt the result of several divergent sensations, so nothing comes out! Cate gots the first and last word here, and we love it. Crab Day is well and truly an elegant and expert album of songs that achieves itself through clandestine means, leaving feelings like footsteps behind where we never saw words walking! It takes a lot to do that and make it musical and fun - which, with the collaboration of Huw Evans, Stephen Black, Stella Mozgawa, Josiah Steinbrick and Noah Georgeson, and dinted with her own peerless guitar buzz, Cate does, amid gusts of pianos, marimbas, synths, saxes, basses and drums placed with an eye for detail ever-just-so in the stereo picture to keep your balance and equilibrium spinning. Is this what love feels like? It's your very own Crab Day! Now and for the rest of time, in record shops, on the internet and best of all, in your ear and everywhere that you call home.

HEXCETERA
2015-16'll be remembered for some things, sure: a mild winter, the Warriors' run, increased LGBT consciousness (power to ALL the people), another muddy Presidential campaign, the collapse of the United States, but most of all - right? -  we'll remember that Royal Trux came back to us in this acalendrical bi-year. Straight outta the 90s, Royal Trux encapsulated times that were, times long gone and times to come from their vantage point as a rock and roll duo - but by the goddamn year 2000 (a year that history books will one day claim nothing happened in - and they won't NOT be right!), they were done - and as a decade and more passed with no ten-year reunion of their breakup (I know - WHAT. Pavement would never let that happen!), it seemed less and less likely. The presence of Jennifer Herrema's Black Bananas and Neil Hagerty's The Howling Hex have made the years pass easier, but now we're not sure what's up - with the Royal Trux reunion still rolling, there's a new Neil Michael Hagerty & The Howling Hex album dropping today - does this mean time's gonna speed up, or just fade away? Neither, bruh - NOW is just gonna get ever so much more so, like a blu-ray of your favorite old movie, or a corneal transplant! Trumpeting from the mountaintop, Neil and the Howling Hex have an extra-incisive shot of the New Border Sound for which they are known with the new album Denver! The Howling Hex are in full city-strut, but stripped back to a guitar-bass-drums trio, which allows Neil to really go for his gun - or axe, if you will (and we insist). Denver's a guitar-drenched missive that's bound to hit Royal Trux fans right between the eyes - and young ones too! Whipping their Norteño beat to a fine shine, The Howling Hex stomp their way through a set of apparently Denver-oriented tunes, and while Neil recently told a local journalist that he intended the album to be a "topographical and cultural survey" of the town, we're here to tell you that there's GOTTA be more to it than that. First of all, the guitar playing is berserk, up in the realm of the ouvre created with Pussy Galore! Then the songs are the most varied bunch in the history of The Howling Hex. Don't quote us, but there may even be a couple of non-Border Sound pieces on this thing! The  other big thing is, the cassette. Rather than just a tape of the same version of the album that you can buy on LP, it's an entirely different, "Approved for Indica" mix - with all the wacked-out, high-flying ardor that implies! Each side melts the parent songs down to components and then has fun dealing them out, chop-shop style. It's an encompassingly OTHER, but also entirely complimentary, experience - a stoned-out, alternative-appropriating music celebration of yin and yang and yen, all of which fortifies our understanding of Neil Hagerty in ALL his musical guises as one of the most American of musical talents in the world today. Go to Denver, children and you too will see!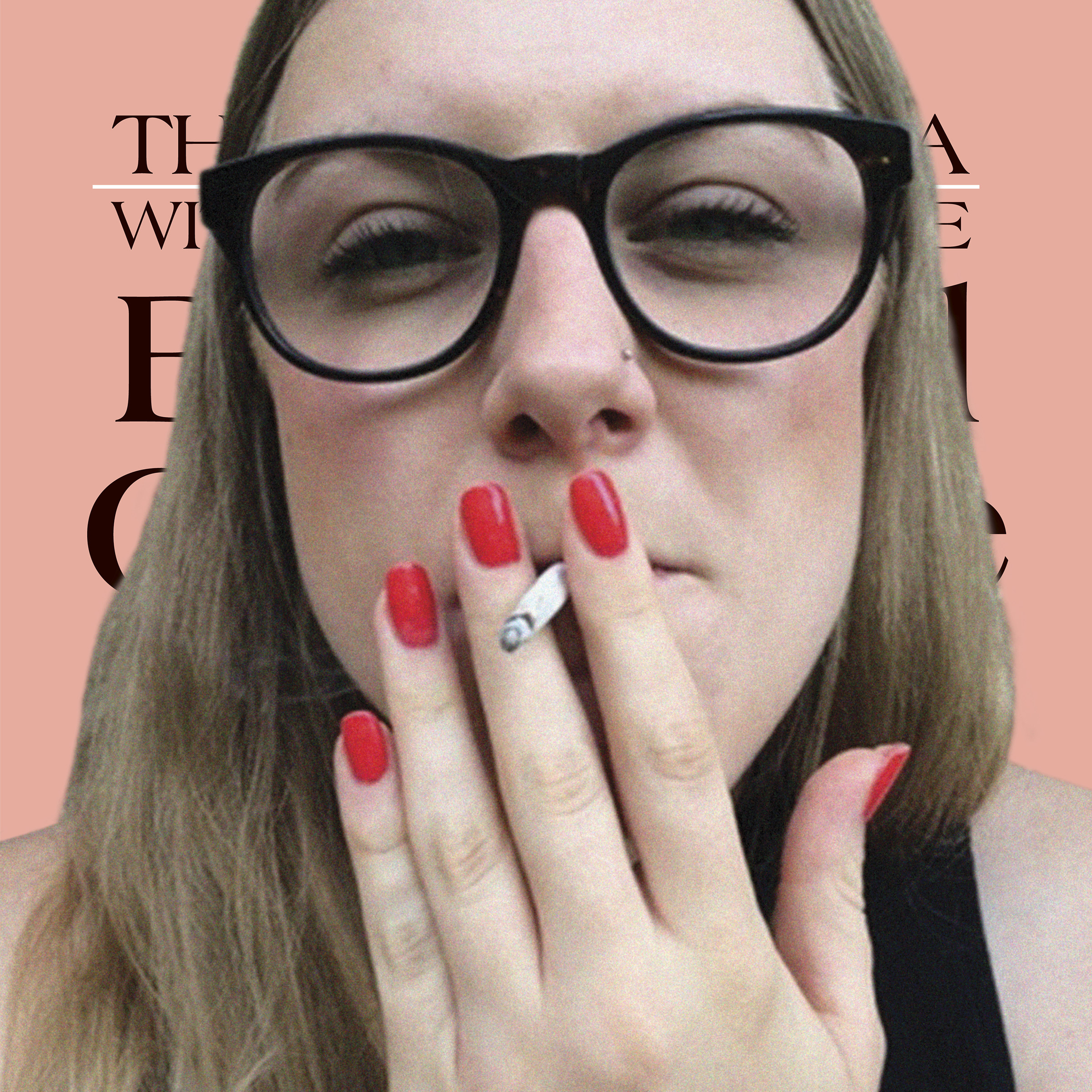 MAY WE RECOMMEND...  
But enough about now! If you're wondering what the future may bring - you've come to the right place. If you're wondering what May may bring, the shut it, kids! We're trying to tell you - and frankly, we can't wait to start either! Our May slate's got the feel of a classic Drag City lineup combining will-they-won't-they/would-be-wanna-be hits, high art values (sighted strictly from the peanut gallery!), and the odd obscurity of yesteryear, touching upon infamous names and places we've all long since incorporated into our heroes' gallery! You know - THAT kind of classic Drag City release date? So WHY won't you shut up and let us talk about it already? Now we're getting too TIRED to get into it - and hungry, too! The end of the newsletter is in sight....perhaps you can just hear about May IN May, huh? Ah - but no. We don't want to ambush you with too much fresh information all at once. OK, if you're done with your bullshit, here goes: May leads off with a vault-find from Mayo Thompson's storage space - a previously-unreleased album from 1984 called Baby and Child Care by the juggernaut we've known as The Red Krayola with Art & Language! The collective whose credits include Corrected Slogans, Kangaroo?, Black Snakes, Sighs Trapped By Liars and Five American Portraits, even! This album was recorded with the Black Snakes Red Krayola incarnation of Mayo, Ben Annesley, Chris Taylor and Allen Ravenstine. Using a similar 80s-informed assemblage of spare funk 'n roll punched up with some dub-tastic dollops of plate reverb, and featuring signature whooshes from Ravenstine's suitcase synths and uncanny bird-calls from his soprano sax, Baby and Child Care is just a great SOUND for one to sink deeply into - and yet, it's an album of songs with lyrics adapted by Art & Language from Dr Spock's influential monograph on the new and better way of raising one's offspring. As with all Red Krayola-Art & Language collaborations, the heavy nature of the suggestion on paper translates with effervescent lightness in practice! This is due to Mayo Thompson's irrepressible vocalese and the elastic qualities of the band. One might not even know that songs like "Make Believe In Moderation" or "The Age of Three" are imparting valuable insight for parents everywhere - because the musical experience of the material is so very complete. Again, this is a hallmark of The Red Krayola: communication on several levels at once, perhaps even from contradictory positions, and in an entirely musical form of entertainment. An additional plus for our 2016 ears (and the brains ostensibly attached) is the 80s-vintage of Baby and Child Care - a sound that scans easier today than perhaps it may have then! That's the beauty of course - THERE'S NO WAY OF KNOWING!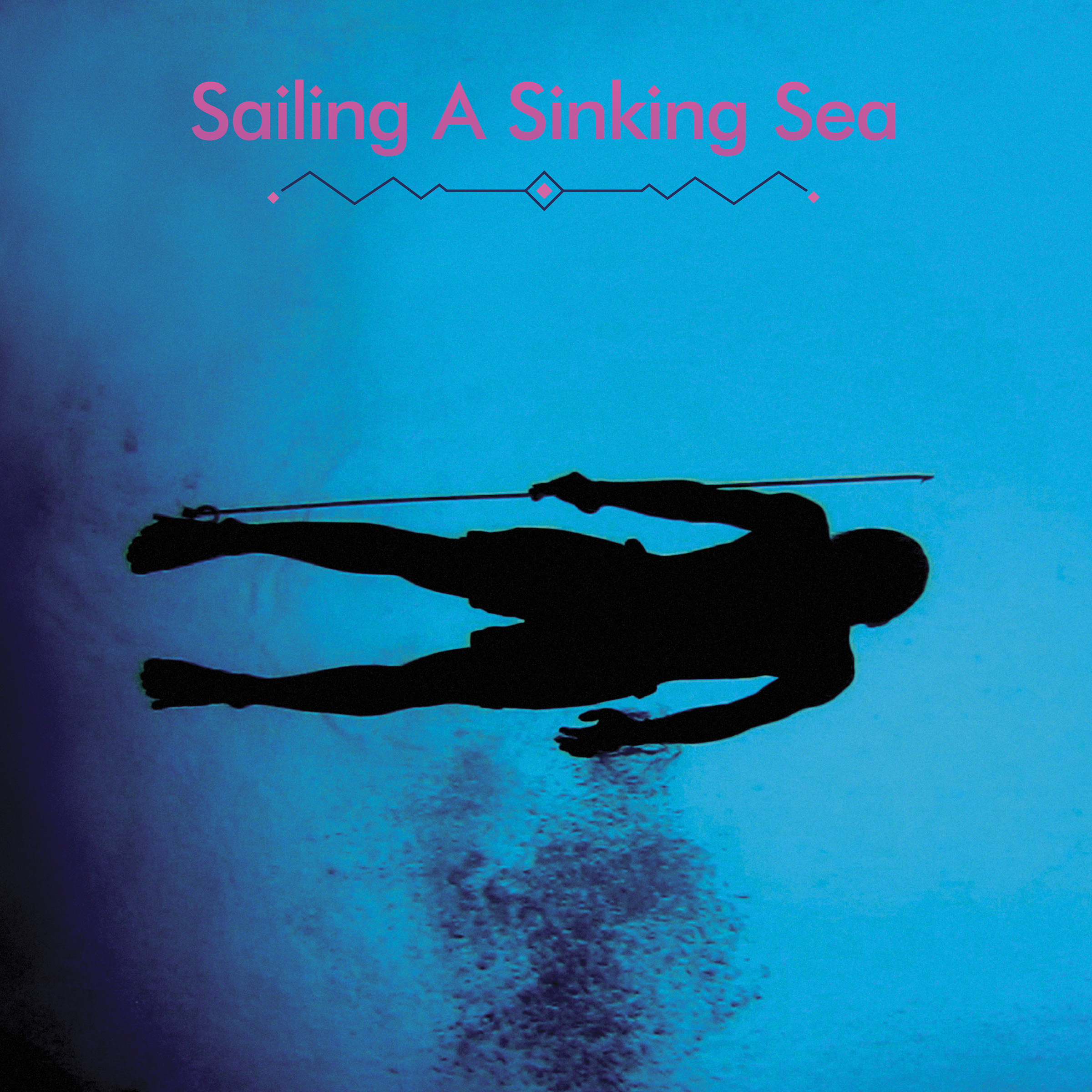 And then - the multimedia! When Bitchin Bajas are involved, OF COURSE there's multimedia! Their music is a perfect accompaniment to whatever movie you've got showing on the backsides of your eyelids - and Sailing a Sinking Sea isn't the first time they've provided sound tracks to moving pictures, either! Here in the Chi, from which their sound emanates, these guys are inclined to play at art scenes near and far, whether jammed onto a living room floor and playing for beer-soaked bo-hos, culture aficionado and other subterranean creatures - or installed, gallery-style,  as part of a larger form of entertainment (we once watched plants grow to the lilt of the Bajas!). Naturally, that means they're gonna be playing in front of moving images before long (as their step-brothers-in-arms CAVE tend to do as well). They've collaborated with Oliva Wyatt (whose filmmaking credits include Sublime Frequencies' divine Staring Into the Sun) before, on 2012's Vibraquatic LP + DVD release, where her earthy, meditative, images flowed perfectly with the Bajas' equally somatic drift. For Sailing a Sinking Sea, the approach was slightly different: Olivia had a bunch of sounds in the source material, a documentary of the nomadic Moken people of southeast Asia - water lapping at their boats and the sounds of them in conversation, at work and in song. Bitchin Bajas were asked to respond to certain images and provide comparable vibes and linking pieces between the other sounds. The goal was to make the viewing experience somehow more tangible, but we find that the movie and the music together is like having several dreams at once! Lots of fleeting, prismatic moments for the eyes and ears (and that mind they're sometimes attached to - remember?). The soundtrack album is its own beast, but just so you can have it anyway you want it, there's a DVD in the jacket with the LP! Even though you'll soon have the music and film in the comfort of your own home, keep the periscope up for a showing of the film in your area - with any luck, the Bajas will be there to play WITH Sailing a Sinking Sea - and if you pop a couple caps, you will be sailing with them!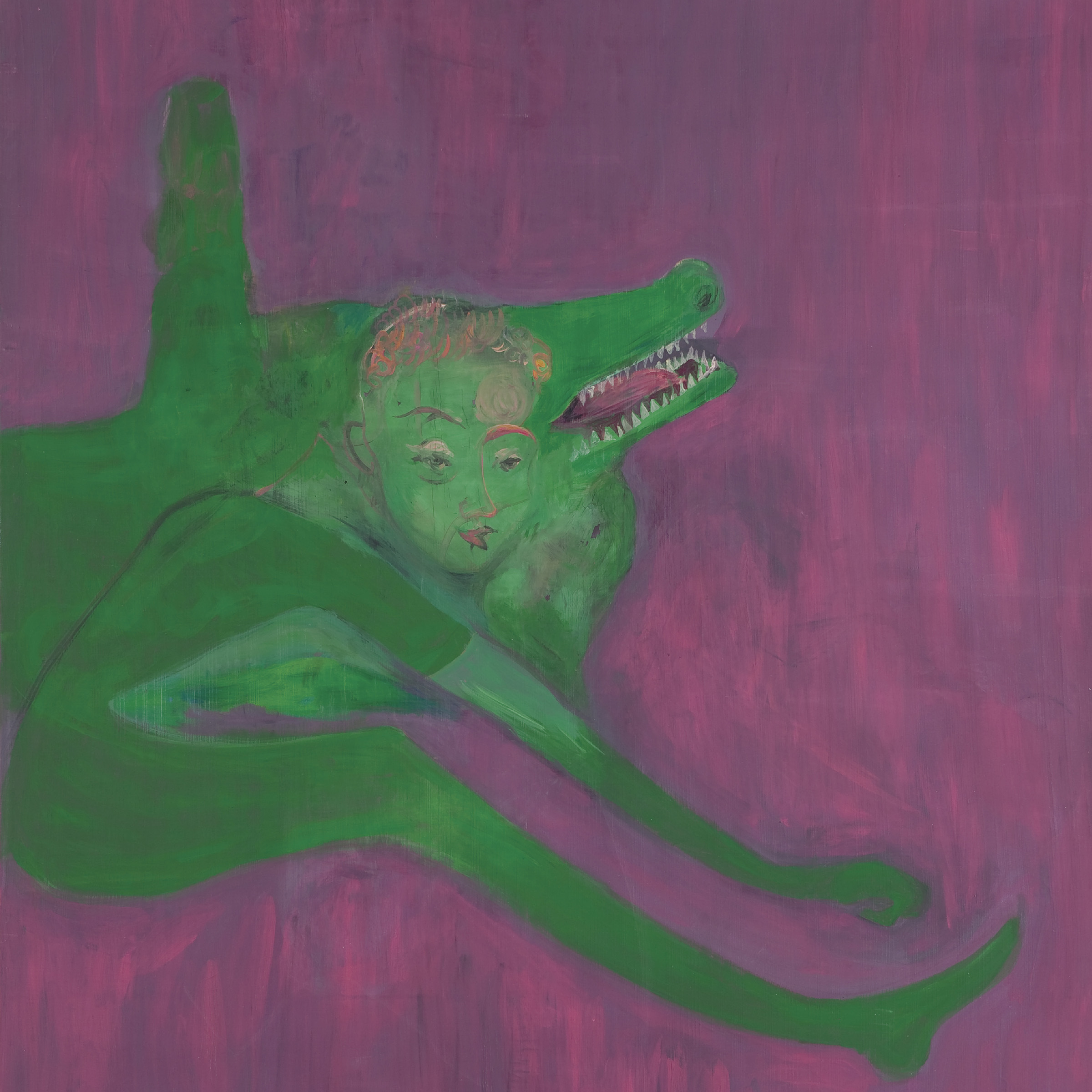 Finally in May, on the Blue Chopsticks label, is David Grubbs's Prismrose. Man, we ARE in a SUPER-TRIPPY cerebral-assed head-space this year! SO MUCH music visiting ALL of our lobes to provoke the dream-state. On Prismrose, David digs gentle but firm into his electric guitar, finding phrases and letting them breathe, allowing them to blossom into something else and morph their way into unplanned territories. Beginning with a piece written for the occasion of Tony Conrad's 75th birthday, Prismrose visits upon works of Guillaume de Machaut and Walt Whitman (via Rick Moody) before flipping the switches a bit, turning the volume up then down, finding different tonal textures upon which to mediate throughout. With occasional (yet utterly commanding) drums from Eli Keszler (and a single vocal turn from Grubbs), Prismrose walks a dark and circuitous path that makes for a stimulating listen every time it is played. We're currently in a locked and repeating groove of it! Come May 13th, you can join us there.

TRAINS ACROSS THE SEA
What do they say about old records? They never die, but they DO come back out on limited clear vinyl every Record Store Day? Well, they're wrong again. Them old records keep on living and changing, and every time you crack 'em open again and let 'em loose, they've managed to grow almost as much as you have! That's all understood, but listen - you can't just sit at home and listen to music all the time - you stand to profit from a bit of the natural light now and again! And by this, we're DON'T mean getting out the earbuds and shutting out the world on public transit and while riding your bike though traffic etc - how about leaving your ears open and attending to the world's tried-and-true THIRD oldest profession, the playing of music concerts for the heart's content of one and all? Yes! Because Drag City, in addition to them records slowly growing old, also has music concerts for yer "Power of Now" types who don't have time to make new memories cause they're SO in the God-damn moment all of the time! Thanks to them, and to us, but mostly to the singers and sound-makers, we've got shows to go to - shows all around this ol' globe of ours! So DO IT - make the trek to see Alasdair Roberts up and down the (sadly-intact) British Commonwealth! FEEL Bitchin Bajas warm up Deerhunter crowds way out in the modern American West! GET TO The Greek to see Bill Callahan and Iggy Pop! CHANGE THE CHANNEL at Sean O'Hagan's Eastbourne n down show! DIG Cate Le Bon on a coast-to-coast US run commemorating her new album with a series of moonless Crab Nights! Tour EUROPE again and again with Neil Michael Hagerty & The Howling Hex, Ty Segall, Cate Le Bon and Faun Fables (who bring their fabled sound all the way out east to Poland)! CHECK your head, and head to Tokyo for a rare solo show from The Silence's Masaki Batoh! DO whatever you can - but DON'T miss Royal Trux down at the Austin Levitation Fest! Don't miss Ty Segall there either! Fuck, don't miss any of this; time to quit your job, cut off the soles of your shoes and get an international rail pass! What else, really, is there to do?
THE COMEBACK CONTINUES
....but you didn't hear it from us! You know how we do - head open, mouth shut, ear to the ground. We'll maintain the position until next time at least - see that you do the same! 
Rian Murphy
Drag City Inc.
April 2016