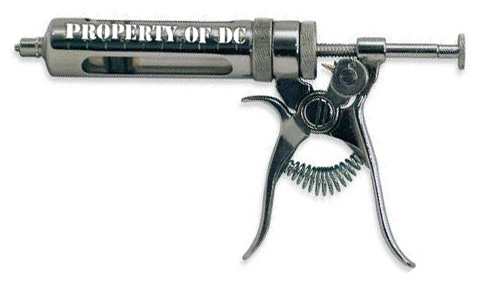 ADMINISTERING YOUR EPIDERMAL  
Is it 2018 yet? Back in March, we retired to our subcutaneous Ivory Bunker to sit out a) the First-Nation Winter (the hottest April in a thousand years, we're told) and b) the RSD Parade street closures. But then the dialup went and we lost track of the time and well....a few weeks back, we sent the Drag City honorary groundhog up to get us a scene report, and that lousy woodchucker never came back! So we're just assuming it's May then, and time to get back to giving the people what they don't know they want and furthermore don't even know how to ask for! The type of injection we offer is always evolving, but its musical essence has made Drag City somehow great since the days of the great white Father (yes, Bush the father! - big-tent ed.). Hold still - it's only gonna sting for a minute! Ready for (our exquisite replica of) the truth?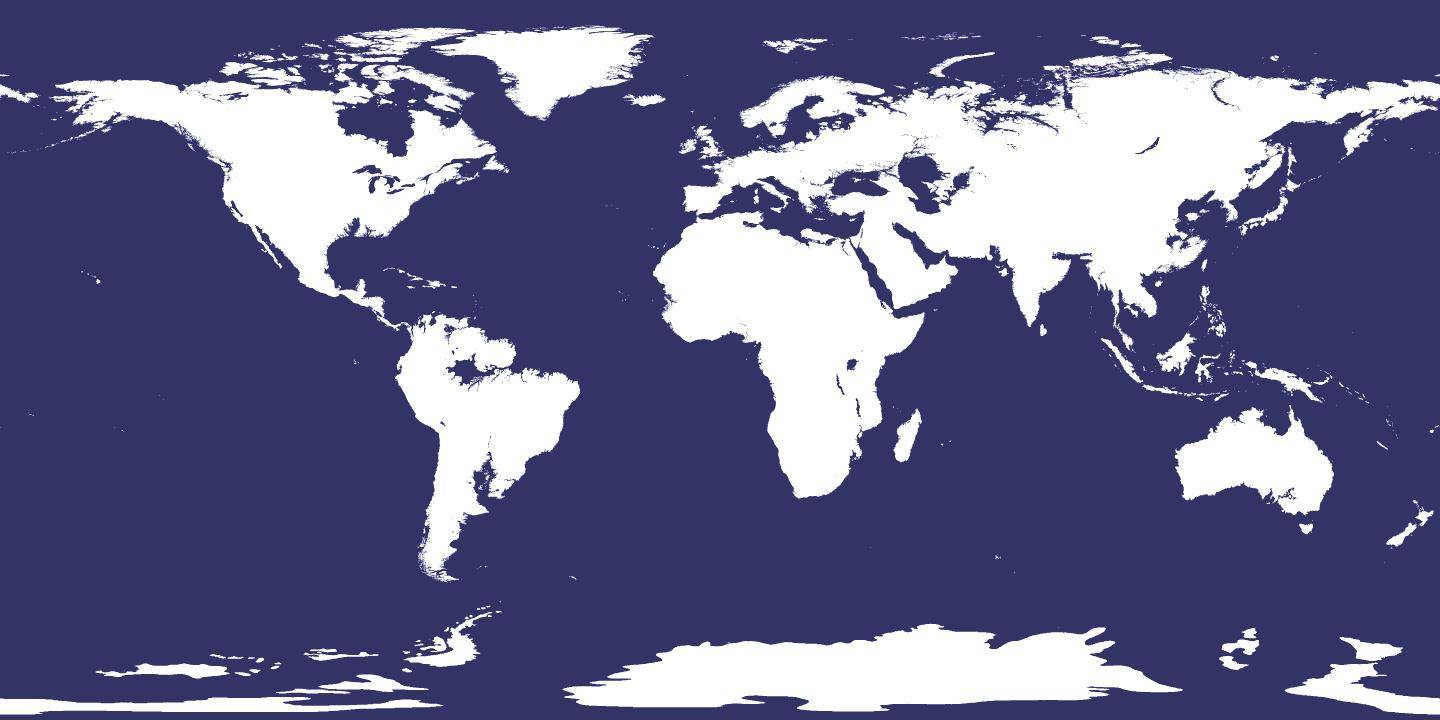 ICE-ISLAND EARTH!
It's not as if you don't hear this often in our line of work, but folks, we're done for! And this time, it's not simply the poor old record industry (boo FUCKING hoo), but in fact, EVERYONE on the planet! With our honorably-elected officials rolling back the scant few regs out there to prevent our vampiric kind from feeding off the (collapsed) veins of the land, it is clear that the days ahead promise to be full of gummit-mandated atrocities, disasters and new dilemmas on a daily basis, as the life we've known for thousands of years quickly winds down amidst the accelerating erosion of natural resources. That's right - it means that those of us who have lived simply, away from nature, in rooms, happily filling them with possessions of all kinds, may yet live to see them submerged in water! And who's to say that in the millennia to come, intrepid voyagers from advanced civilizations won't find us and them, frozen together in a desiccated, icy apocalypse following the extinction of our sun? And yet, preserved somehow; at least we will have in a fashion survived!
 
DROPPING OUR BOMBS
Yes, we're aware; fuck the future. Eyes down here! Because frankly, the present-day is still quite something to see. The takeover of the world continues! Don't believe the anti-hype about how we're not interested etc. Do you think egotists such as We would really continue on in this fashion if We were simply interested in our own little piece of the sky? Absolutely not. So we continue on, each with our own personal brands of carpet-bombing - the warhawks with their missiles, the peace-niks with their scorn, and we with our infernal basket of songs, each one falling to Earth in a renewed attempt to shake it TO THE CORE. The first three months of 2017 were marked by regular strikes: Ty Segall and Cate Le Bon in January, Six Organs of Admittance and Alasdair Roberts in February, Laetitia Sadier, The Cairo Gang and Sun Araw in March! But from that last date, we've veered into a serpentine pattern. Nothing in April, for reasons only abstractly alluded to above; and now, after three straight late-month dates, a sudden reappearance in the first week of May! The contraband this time: Bonnie Prince Billy, Bill MacKay, Typhonian Highlife and Frederick Michael St. Jude! Incoming - (un)cover your ears!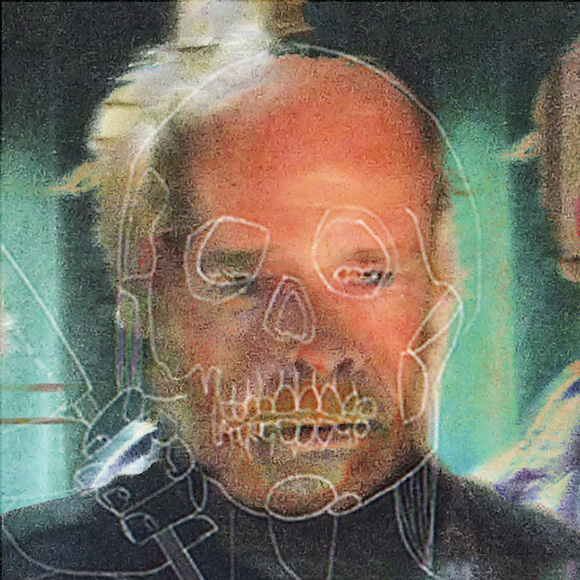 SIMPLY THE BEST
Leading the charge for May 5th is Bonnie Prince Billy, with his first full-length since Singers Grave A Sea Of Tongues. The new one is called Best Troubador, which, well, we know what you're thinking. Is this more hubris from the man who covered himself with the Greatest Palace Music album a few years back? We don't think so - although if he called his Merle Haggard tribute album Best Troubador in reference to himself, that'd probably be simply amazing. We're of the estimate that he's instead shouting out to the late, great Hag, author of so many great songs, and eleven or twelve of the 15 or 16 (depending on what format you get) of this stirring new collection. Merle's six decades of writing and singing are mined for a lovely array of tunes, sung by Bonny with delicate great feeling. Accompanying Bonny are Van Campbell, Nuala Kennedy, Danny Kiley, Drew Miller, Cheyenne Mize and Chris Rodahoffer, all of them playing in the deft, swinging manner of the great man himself. A juicy subtext for this album is that Merle himself was a grand tributeer (and arguably, tributary) in his time, devoting albums to Jimmy Rodgers, Bob Wills and Elvis, as well as stating his devotion to the railroad (My Love Affair With Trains) and as well as southern swing music (I Love Dixie Blues...So I Recorded "Live" in New Orleans!), and toasting his good friend and Bakersfield pioneer, Tommy Collins. For our purposes, this means Bonny covering Merle covering Jimmie Rodgers, Lefty Frizzell, Jimmie Davis and Blaze Foley. Somehow they all meet together and their estimate rises as one, and yet separate...in the image of Merle Haggard, Bonny finds his own, and Best Troubador turns out to be one of his own best too, after all! On 2xLP, CD and CS - and digital varieties too of course.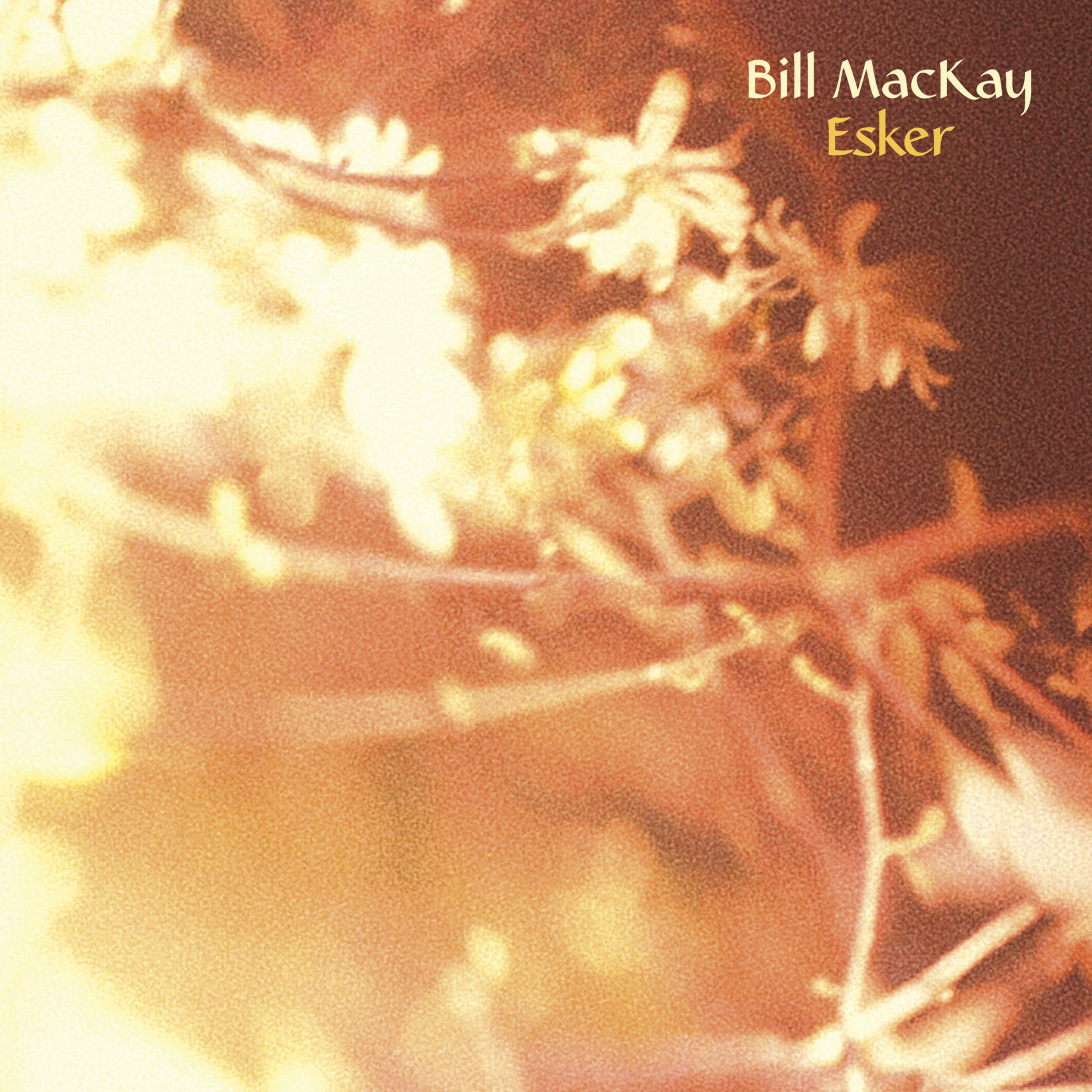 THE RISE OF THE HOUSE OF ESKER
Don't shake your household down looking for it - guitarist Bill MacKay's name likely won't be found there. Not yet - but with the release of his new album, he's a bit closer. Quietly (but prolifically) working away in his Chicago nest for the past decade-plus, Bill MacKay has been playing solo and collaborating 'til the cows come home (which in Chicago is quite late), building up an extensive resume as well as a variety of approaches to playing - a bit of trad fingerpicking, jazz and improvisation, plus colorations of the avant-garde mixed among a grab-bag of other carefully considered styles. All of these things lend to his 21st century traditional pastoral, Esker. Using a palette comprised of guitar, glass slide, bass, piano and percussion, Bill conjures up a series of elemental musical still-lifes, each of them shimmering with 3D qualities as it hangs in front of our ears. If you don't believe us, give a listen to "Aster" and "Twilight" and see for yourself! Bill has a gentle method of pushing together disparate musics to make deeply consonant, lyrical sounds. This is gonna be sweetly enervating listening for lotsa different kinds of folks - not just Americana freaks, but other open-headed listeners too. And guess what? We looked up the word "Esker" and gee-dee if it doesn't mean something! Basically, it's a long and winding ridge of sediment, deposited by meltwater from a retreating glacier or ice sheet. Wow, that's kind of contextually perfect. Bill, you so MacKrazy! Esker, and ye shall receive.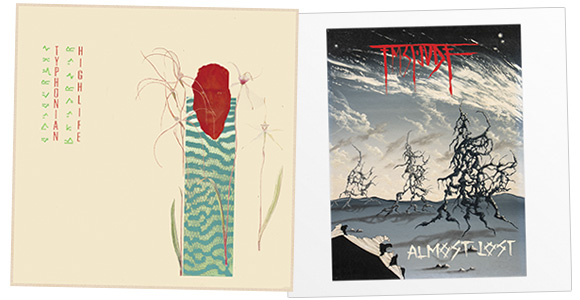 ARK! THE MILLION DOLLAR PERFORMANCES SING
Also New!New!NEW! on 5/5 are records from two of our esteemed co-labels - Sun Ark and Million Dollar Performances! If Sun Ark sounds familiar, it is because last month we were in your face with a mind-blazing new album from the Sun Ark flagship band, Sun Araw. We realize that you won't be done absorbing the new music from The Saddle Of the Increate for QUITE some time, but hey, the world's gotta keep turning, don't it? So for your Arawddled brain, we prescribe a hit of Typhonian Highlife! The World of Shells has been on Bandcamp for a year or so now, and clearly it's been drawing notice. Part of that is because of the pedigree of the maker, Spencer Clark, whose records with The Skaters and Monopoly Child made new inroads in OUTness over the past decade. The World of Shells is a search for self across continents and ecosystems, seeking the construction of an exoskeleton to serve as a vehicle. With the exotic ambience of world sounds and space sounds, The World of Shells is a trip, no matter how you slice it. Then there's another space-time rupture available for you on Million Dollar Performances, Gregg Turkington's label, otherwise known as the home of the exquisite Yellow River Boys. Gregg's got a interesting way of looking at the world, and his championing of Frederick Michael St. Jude is just another example of the many entertaining permutations of said view! Perhaps you're one of the few and the proud that know already of the storied history of Freddie Dengler, whose artistry bloomed in the heat and humidity of mid-70s Florida. A veteran performer from a musical background up north, Freddie KNEW he had something to say, and when he presented his songs and style to the A&R folks of Ft. Lauderdale's SRS International, they offered him a shot on their Soul Deep Records label. Under the name Frederick Michael St. Jude, Freddie brought material that was equal parts glam and lounge, like the side of Bowie that leaned towards Anthony Newley. The chemistry in the studio was undeniable, and in short order, the album Here Am I was completed. Once it made it into the world, SRS indicated that the signs were pointing toward success, which inspired further sessions. But when the whole enterprise vanished without a trace overnight, Freddie's sole consolation was that he'd had copies made of all his masters - with the assistance of another label, he'd be back on track! In the years that followed, he conceived of a follow-up record - the berzerko rock-opera Gang War - but he was only able to get three songs of the full song-cycle released. And then....a long silence followed, during which Freddie poured his performance charisma into acting, working on the Florida theater circuit, and finding his way onto television, with several notable roles on Miami Vice in the later 80s. But it wasn't until Gregg Turkington located Freddie in the past decade that the F.M. St. Jude reissue campaign caught fire! Here Am I was reissued in 2013; Gang War finally saw the light of day in 2015, over thirty years after it had been originally recorded! Suffice to say, both records were worth the wait. If you want to know more, nobody tells the story with more flair than Freddie himself - check out these interviews in VICE and BOMB. Now Gregg's Million Dollar Performances label issues the last of the masters from the lost archives of Frederick Michael St. Jude. With the solid (but glittery) support of the Soul Deep Rhythm section, the songs of "Almost Lost" approximate the sound of mainstream rock radio circa the mid-70s, with touches of light funk, acid rock and pop, all fronted by Freddie's philosopher-messiah musings with an ineffable, yet enigmatic charm. "Almost Lost" is packaged with two unique cover paintings and liner notes from F.M. St. Jude. Made in a limited edition to further the special qualities inherent in all the music of Freddie Dengler, "Almost Lost" is outsider pop from the golden age of rock and roll - finally found again!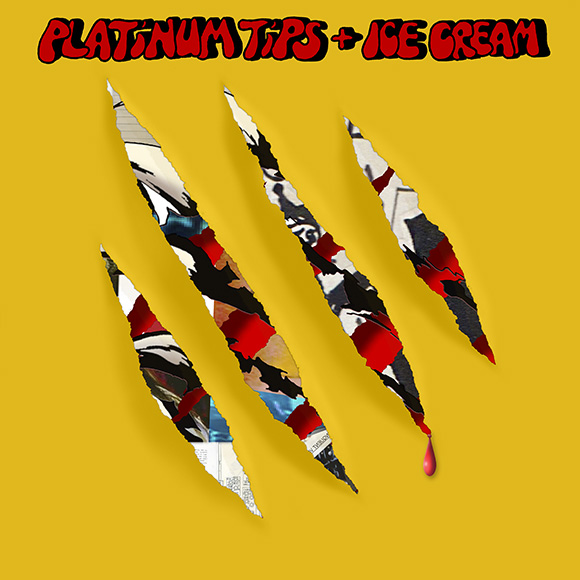 TRUX GO PLATINUM
It was bound to happen. As soon as they said they were finished, that's when we knew. They'd be back! Truth be told, it wasn't really that cut-and-dried after Royal Trux broke up back in 2000. Sure, there was every chance that Neil and Jennifer might never work together again, or ever be heard of again - when it came to the pairing and separation of those two, with their oddly inhuman chemistry, who knew? It's almost a relief to know that they're just like the rest of us humans now, doing shows again and proclaiming that they're happy to be playing their music again because of how awesome it is. There's no word on whether or not it'll result in a new album, but for those of us who've seen the reunion shows in New York, Santa Ana, Chicago, Columbus and Austin, we have something just as good - those old songs brought back to desiccated flesh once again, and this time, lived in twice to produce the dissociative Truxian blur with shocking clarity. "LIVE" Platinum Tips & Ice Cream is a document of those first two nights, in California and New York - but it isn't Royal Trux if it weren't a document of something else too. The live vibe of the tape seems accompanied by ghosts - but if you crank it up loud enough, they all seem to be playing together, so who cares? Running through songs from almost every album, Royal Trux are re-embodied with post-taxidermic methods that result in a successful Frankensteining of their cumulative effect - the rock, the rot, the grandeur and the gore. Some of the best versions of their songs ever, say some eyewitnesses (like you, Trump - alternative ed.)! On LP/CD and sounds super-great on freakin' cassette too!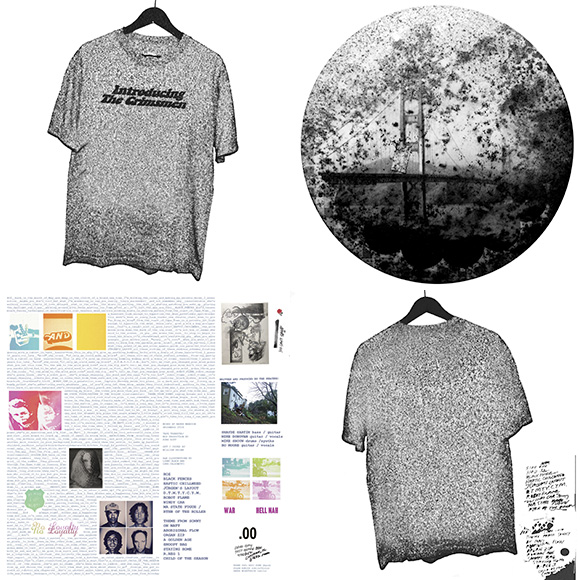 SURFIN' THE CRIMSMEN TIDE
Also boomerangin' back to us are some of the heirs left behind in the drain of SF in the years following the Trux's (and ultimately, everyone's) departure - The Peacers! In the four years since the demise of Sic Alps, this is only the second Peacers' album from the hitherto hyper-prolific Mike Donovan (but there was the incredible solo excursion Wot as well!) - and with original members of the collective scattered to disparate destinies, the time arrived to align a group of lads to stand up the harsh winds of fate! The Peacers were freshly formed up of Mike and fellow SF-stars Shayde Sartin, Mike Shoun and Bo Moore. Introducing the Crimsmen introduces them and seventeen tunes 'n' ditties along with the occasionally industrial gas-leak thrown in for good measure! All designed to keep you dancing, dear listener - whether to the slow-dance of "Jurgen's Layout" or the our-hearts-were-full-of-springing "Haptic Chillweed", doesn't matter! The genius of The Peacers weds such contrasts on the regular - dark and pensive followed by sly and smirking into sudden blank-out, but always with a elegantly melodic arc that makes you want to pull your own useless vocal cords right out of your own stupid neck! The other genius of The Peacers is to make timeless pop performances and then to produce it down to sounding so CRAP! Best of both worlds. Until you listen on headphones and discover how discrete the stereo is on all the mixes. Crazy-great! LP/CD and don't you just know it, cassette baby!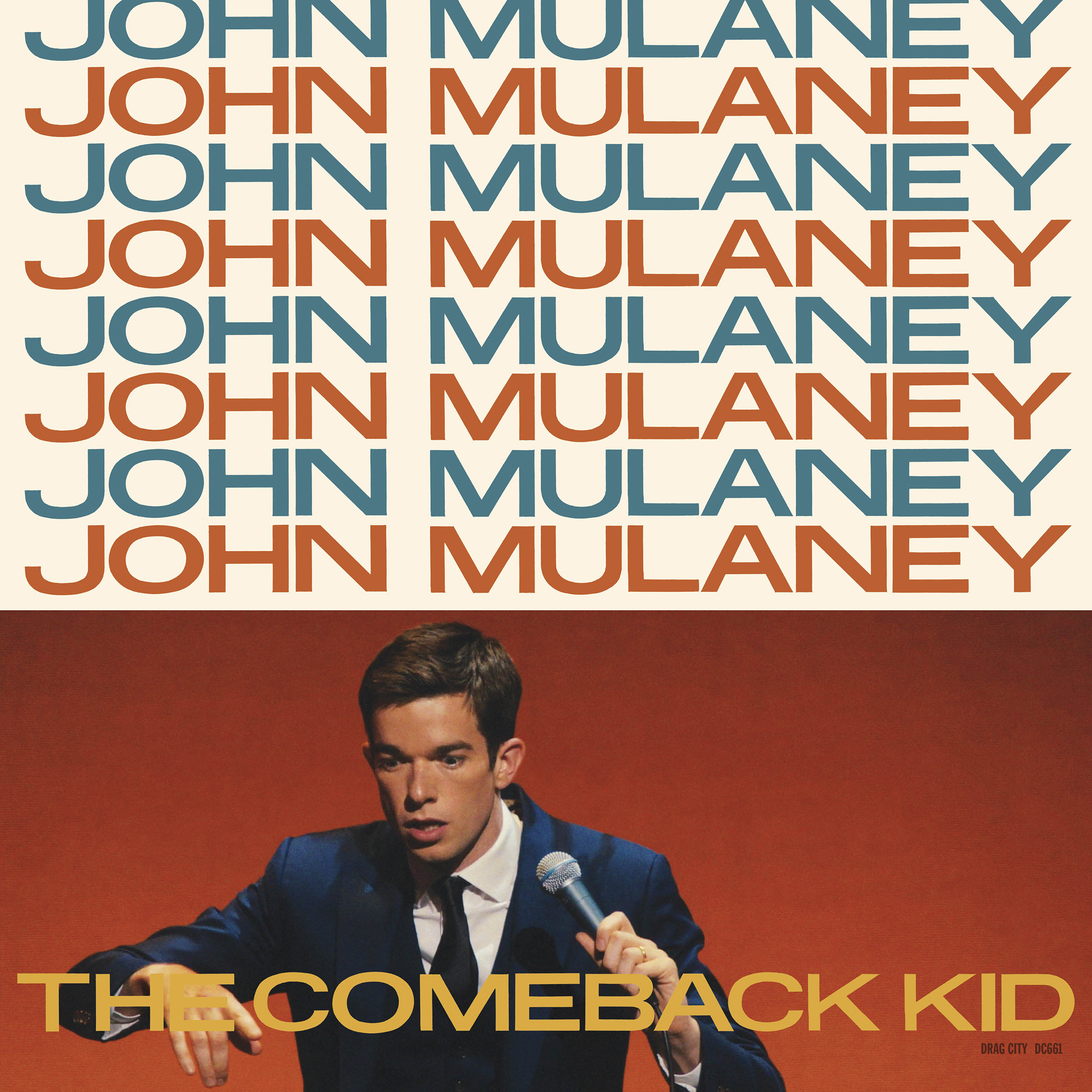 THE COMEBACK, KIDS!
Also in June is another comeback, this one literal and figurative like all the best things. John Mulaney's Drag City debut is entitled The Comeback Kid  - and if that sounds familiar, it's because you probably saw and larfed all the way through his Netflix special of the same name back in 2015. Finally, now comes the album version, solidifying the comedy experience in classic form (since, what, doing comedy routines in front of an audience is somehow not as valid as a recording of the same on a vinyl record?!? - golden-age-of-comedy-recordings ed). John's everyman routine leading us through the contradictions of everyday life, love, marriage and babies etc is a bit disingenuous - he's a brilliant writer whose narrative through-lines are executed with craft and cunning while seeming entirely organic, as if he's just talking to us. And then when he is just talking with the audience, his ability to discourse, then easily flip the exchange into "material" is seamless. But the kid ain't a machine - he's a man, dammit, and The Comeback Kid combs through the things that make him and parses the details for all to see. Recorded right here in sweet hometown Chicago - at the Chicago THEATRE, no less - and now available on LP and CD and DL too!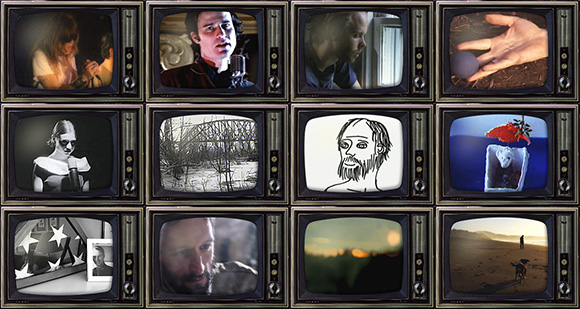 VIDDY UP
Talk about Spring Cleaning! A sweep through the video vaults uncovered some of the best videos ever made in the name of Drag City, and now they're populating our video page - Palace classics like "Horses," "Come In," "Old Jerusalem" and "Ohio River Boat Song", plus killer later-90s visions like Royal Trux's "Liar," Silver Jews' "Random Rules" and Cynthia Dall's "Bright Night/Berlin 1945." All those plus the new vids from Ty Segall and The Peacers remind us of the all-round artistry of these freaks! They're not just for listening anymore - and they never were.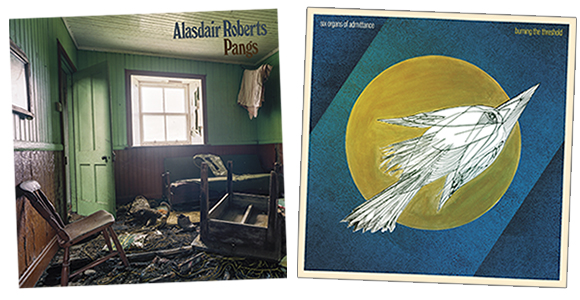 BE AWARE OF THE BONAFIDES OF MARCH ETC
Like we said above, March was the beginning of a period of drift, accumulation and introspection here at the label - but it was also a month where we put out Laetita Sadier, Sun Araw and The Cairo Gang, whose unique contributions to modern pop music must not be underestimated by everyone other than us (because we knew not to to begin with!)! Laetitia's excursions with the Source Ensemble give her a sharp edge that distinguishes Find Me Finding You from her previous solo records. On the road to Cairo, Untouchable breathes flesh and blood over the artificial limbs of Goes Missing, giving The Cairo Gang's power-pop songs an earthy rock and roll feeling and an expansive perfection as well. And Sun Araw return from whatever outer orbit they were in to wed their space-free funk with country-western fantasias of the current century. Like a cactus tagged with graffito, The Saddle of the Increate will take you out to the country like you've never been before. And it mustn't have really been March without the continuing effects of Six Organs of Admittance's Burning the Threshold, whose cleansing vibe was definitely a gateway to where we are today, which feels clearly better than where we found ourselves a few months ago. Ditto for Alasdair Roberts' Pangs, which communicates history-wide concerns in a fresh and immediate setting that is never less than completely humanistic, even if a raw fatalism is always at the door. Such is life, and if you can't take it, get the fuck out of here! But buy the records on the way out, yo.
LIVE AND ELSEWHERE
Yeah, get the fuck out of here. Hit the road! You won't be able to get too far away from us, thanks to the work of our friends and fellow missionaries out there pounding the pavement in the name of their music and ours all around the world! Check out Sir Richard Bishop throughout May in the United States, or Bill Callahan in the UK and Australia. Neil Hamburger and Ty Segall are also out in the country, as is John Mulaney - and Royal Trux are gonna be ALL OVER Europe in May and June! Same with Wand! Plus, look for lotsa dates from Purling Hiss and The Peacers here and abroad, while the Laetitia Sadier train keeps rolling across the old world (come here when you're done please, Laetitia - in fact, all y'all come back here soon now, y'hear?).
It just keeps happening, and you know what we do? That's right - we dig it!  
Rian Murphy
Drag City Inc.
May 2017