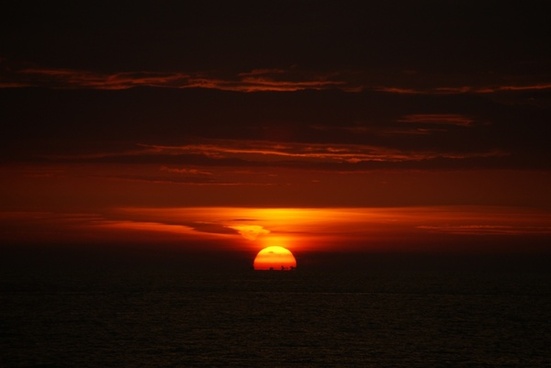 NEW DAWN FADING
Welcome back to Drag City! And yeah, don't pay attention to the clock on the wall. Face it, if you're still thinking about 2017, you're WAY behind! We wrapped our plans for 2018 already, with the smoke from our vision lodge wisping away, like all the dreams of yesteryear. And YES - sure, we're ready to let yesterday die - what did it ever do for us lately? Other than provide us with a footpath to our DOOM? That's why we're thinking ahead these days - like, not Zager and Evans-type ahead - but if everyone else is talking about 2020, why shouldn't we? It's gonna be an excellent year for music, after all, with no muss or fuss and no nasty destruction of earth with those useless (yet attractive! - nostalgic ed.) physical discs. If we all play our cards right and get on board for the best tomorrow we can imagine, the world of 2020 is gonna have a stream running right through it - carrying all your information, your entertainment, your news - everything we either do or are! Beacuse after all, ownership of media is for the curmudgeonly relics of the 20th century, mm? So waste not, collect not, and let it all go in one ear and out the other. Then we can rent out our precious storage space to the tent people down the road - two (or maybe three) of 'em per shelf! NOW we're making money again. And everyone has everything they want without it taking up any space! This is the record industry! This is YOUR record industry.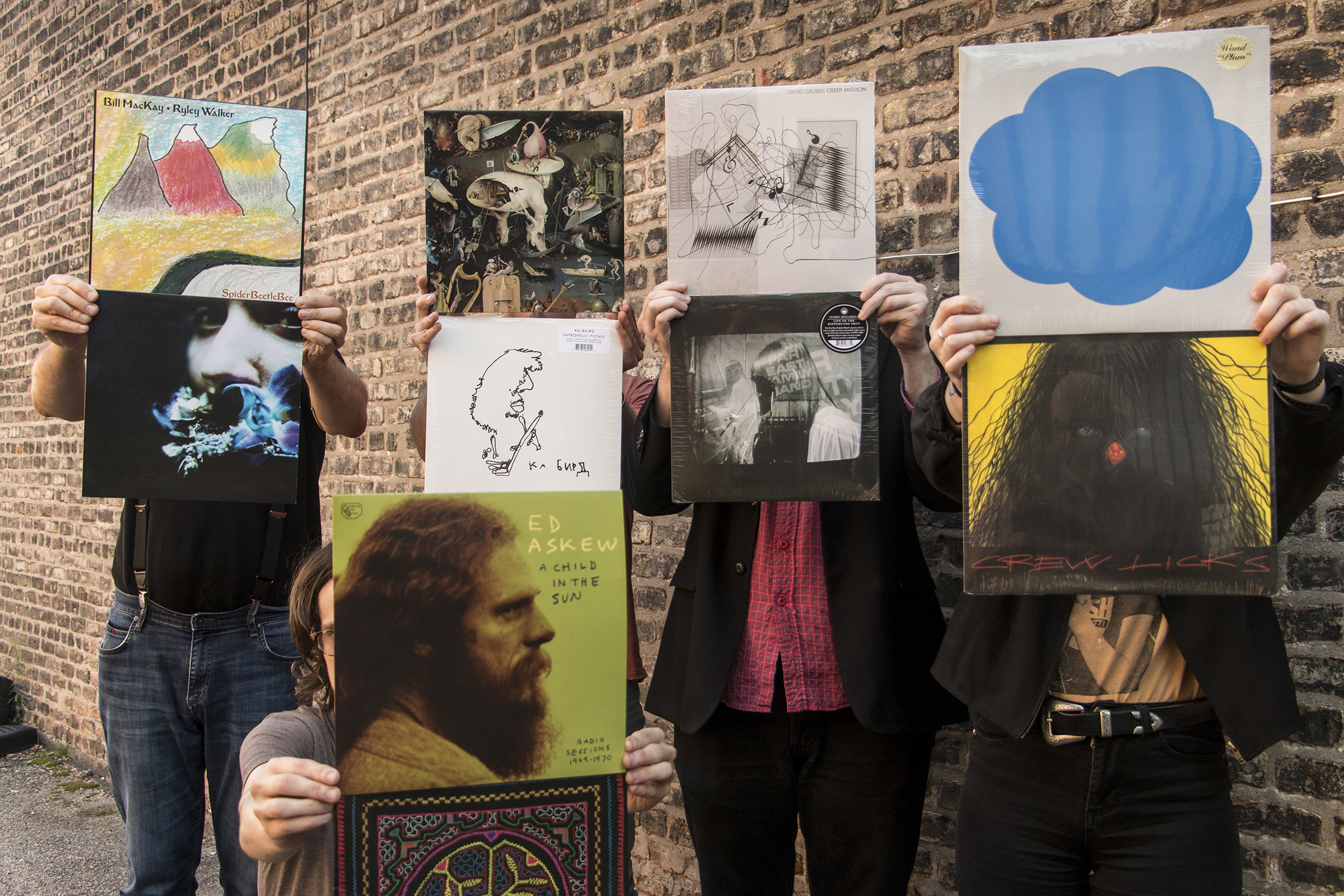 PRESENT ARMS
So it's settled! A new order is being established, and we gotta fall into them ranks before it gets too late. The ranks, as you might have guessed, of the resistance! Shit, maybe even the antifa-restitance! Or how about the anti-pièce-de-resistance! Everybody's ducking and covering, as their treasured American Dreams are cut down before their eyes, and instead of subscribing to the latest iteration of Orwellian phantasm, the people like us are prepared to DOUBLE DOWN, and go out (if need be) in a hail of colored 12" records, lathe-cut fantasias, limited CD pressings and tshirt bundles (no M sizes left!). This is the Drag City way - sure, we'll let the music trickle out through the sluices so generously provided by the brave new whorls of our newest industry. Yeah, why not? But meantime, we're preparing a cannonade that will redefine warfare - uh, musical entertainment. Whatever you do, don't look directly at it!
THE PROMISE OF THE UNREAL
Long-time readers know, this is the way we like to tell you things around ye olde ivory bunker. Get ready for something different! It's not change so much as it is complete deviance, we cajole, with murder in our eyes, and cackle with delight every time the cash register rings. But what, then, is deviance? we ask, when alone on our monkish mountaintop once again, with the buzzing of the flies of the marketplace far from the beat of our time(-and-PA)-worn eardrums. What deviance exists to be found in twenty-eight consecutive years of releasing records, anyway? This is when we see a darkness - until comes a relief that is almost like salvation - that it is not up to us to decide, or define, in any way, the records that we bring to you. That comes with the listening - and while, yes, we are the first listeners of this catalog that has so entranced us (and sometimes you), so in a sense, our definition of these things does count for something. But ultimately, when we're done and gone, we'll only have been a conduit, freed by time of our pointless ego-struggles, leaving only a trail of agreements and choices to entertain that will outline our path in this life. So as we enter a wild-and-wooly fourth quarter (as they still say in some of the boardrooms that still exist in this game) of 2017 new-and-new/used-music releases, the least you can do is buy it! Why wait until the Drag City reenactment events of 2047 (taking place on a mile-wide scorched lava-bed several yards above the now ubiquitous (yet still utterly foul) new megalopo-oceania? Do it now, and die trying too. That's what we're up to. Come on in - the music's fucking awesome too.
NEW! NEW! NEW! NEW! NEW! NEW N
Back in May, Bonnie 'Prince' Billy issued his tribute to one of the giants of 20th century songwriting, the great Merle Haggard! Then in June, Royal Trux returned to the record wracks with brand-new live performances surveying their career from '88 to '01. And while both records were, are and will be monsteriously compelling for time immemorial, let's just come out and admit that those are two records from two of Drag City's flagship geniuses are bowing into an arcane direction. And no, we don't mean toward Mecca - we're talking about the past! Like the poet said, What's new? For a record label that isn't simply peddling the promise of the past, that's death on a stick! And so, we've been promising that this fall, the big parade would be all-new. And that was almost all true! Like, just cock an ear and listen to the new sounds from Wand! Or Dead Rider! Or Ka Baird! Or David Grubbs! They're all out there in bins today, and they're all strictly pants-forward, taking the traditions of the ages and casting them out into the netherland we call the furture! To plant, to colonize, to develop new community, that we may continue to live! God DAMN them.

PLUM'S UP! SO WATCHA-WATCHA-WATCHA WAND?
Here's a fact you can already know: Plum is the first Wand record since 2015. There are other facts about the Wand record that you can also know, but the question really is: why do you want to know them? Is the music in and of itself somehow not enough? Each Wand record has been offered up as its own kind of music, unreleated to other entities around it, and by gosh, it doesn't matter whether or not that makes it harder to sell (it totally does), you gotta admire these kids' moxie! Now, in the minds of some listeners, the long break between the Wand records of 2014-15 and Plum may amount to a tale of two Wands - but why not a tale of four Wands? After all, shouldn't four records = four distinct statements, each their own expressions? YES. And so Plum is a fantastic new plumge into Wand-dom, informed but utterly unlike yer old favorites Ganglion Reef, Golem and/or 1000 Days. And of course it's not like Cory Hanson's solo album The Unborn Capitalist from Limbo either! What is it like? Listen to "Plum", "Bee Karma" and "Blue Cloud" - that's what it's like! Whether working their way through Cory's toothsome melodies in ballad form, or underpinning the sweetness with anxious post-punk rhythms, or flying aloft in jangling rock mode, Wand meld many sides into their current self. And now that Plum is out, Wand are live in America, touring relentlessly in support of their most righteous record yet. It's saying a lot, sure - but for Wand, can't we try to say a lot, just for a change?

GET YER LICKS IN WITH DEAD RIDER
Also new new new new new in the modern month of September are the sounds of Dead Rider as showcased on Crew Licks. It is a truism that heaven (and thusly, hell) are here on earth, and if that is the case (it is - atheist (or is it agnostic?) ed.), then all the days of our lives are spent in one extreme or the other. Throughout Crew Licks, Dead Rider play the working man's blues from the basement to the penthouse and back again, thrilling to the shuffling feet of the multitudes within them. There's a nagging image throughout Crew Licks which is that the multitudes aren't within you from the start, but that the requisites of survival cause grafts, and thus, mutations to occur. Before long, we are our own monster, living in the schizophrenia of our multiple points of engagement. And DIGGING IT? Crew Licks suggests that there's a great dynamic there, with romance, suspense, violence and even a few laughs to be had, all reverberating in a fractured world that rock and roll can no longer simply describe without a series of operations to adapt it to this wider frame of reference. And thus, r'n'b, hip-hop, jazz and pure concrete abstraction are deployed with a glossy, tactile artfulness (check the video for "The Ideal"!) to help cause the monster to dance. And you, zombie - you will dance. Be sure to not miss the Dead Rider national tour; Todd Rittmann, Matt Espy and White Xmas are not always available for these engagements (a working man can't get everywhere these days), so catch Dead Rider while you can!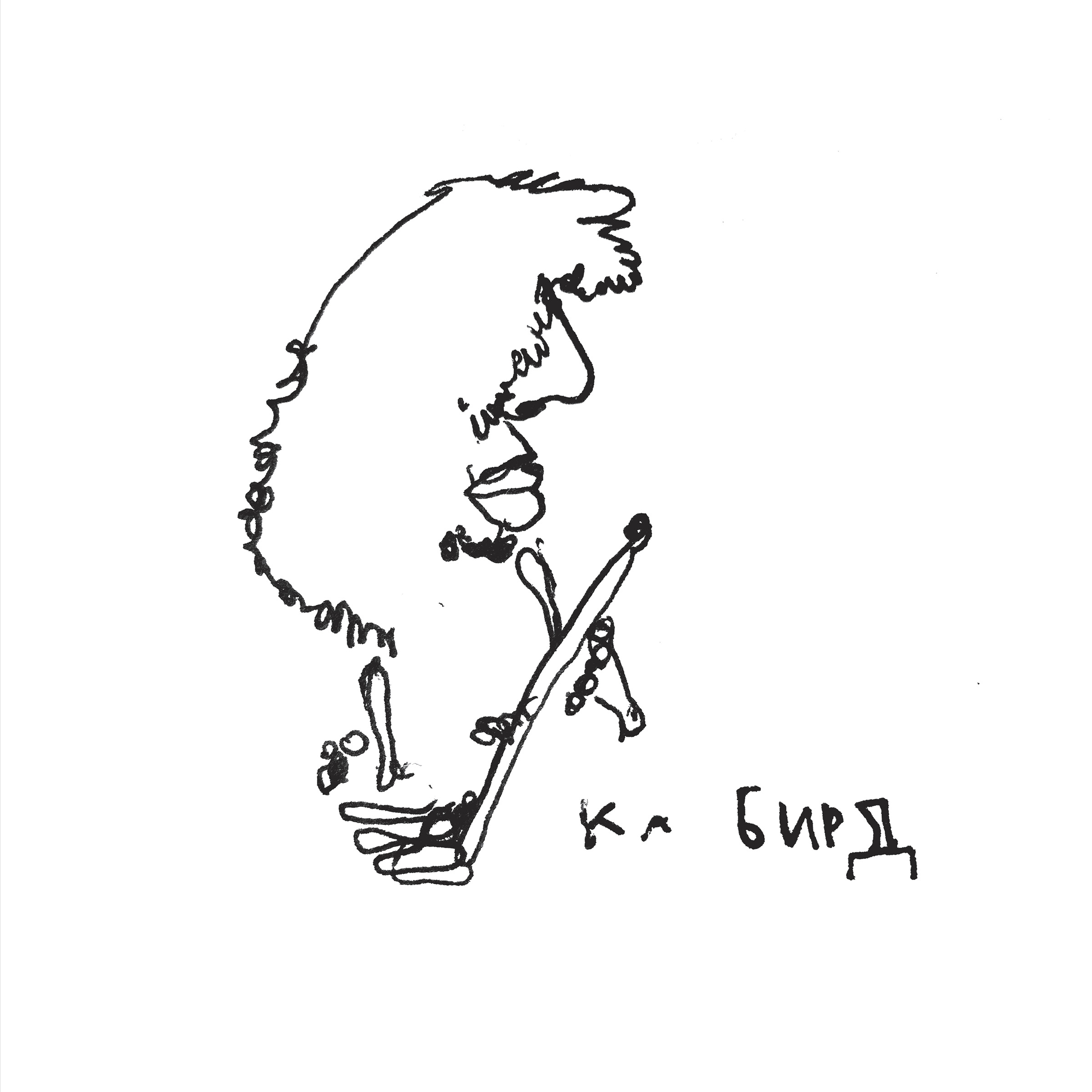 A PYCNIC KA-SKET
Okay, it's the Drag City Newsletter, so you know you're gonna hear about the funny nature of time, right? We already got started on that shit back in the NEW! NEW! NEW! NEW! NEW! NEW! N section when we discussed the nature of the new and what makes new records old again - mainly that is, looking back for inspiration to make the new record. Bonnie covering Merle and Royal Trux covering Royal Trux was an example of new begatting old. But confoundingly, this new Sapropelic Pycnic release from Ka Baird, which draws inspiration from the ancient days of pagan ritual, ends up sounding completely new! And all we can say is, that's because that's all it IS! We take it back, that's not all we can say. See, Ka is a member of Spires That In the Sunset Rise - a collective of neo-folkers whose lysergic inspirations juxtaposed traditional music with modern DIY perspectives to advance the narrative to....the moment right after this one. For her solo music, Ka's got her flute and a panel of electronics - synths and sequencers and the like - plus her singular vocal inclinations, all mixing together to form a kind of new ritual music that reminds us of our earthly roots, and the need for some aspect of the sacred in the increasingly streamlined nature of contemporary life. Whenever that can be achieved through new technology, it's always a triumph of the spirit and in Ka's one-ness with the machine, the triumph takes on that rare air of true elevation. Sapropelic Pycnic draws from the depths of the earth to find something real - take the trip with Ka Baird!

FROM THE CELLAR TO THE SELLER
It's a blessed fall in so many ways for us here at Drag City - and that means in not just new, but vintage ways as well! The September, October, and November dates each come with their archival component; mostly not-before-circulated material with one legendary exception! Starting here in September, there's Fumiyo Miyashita's Live On the Boffomundo Show, which, while never before issued as a music release, has been available to experience on YouTube as part of the archives of The Boffomundo Show. This cable-access program of the late 70s and early 80s brought a decidedly proggy bent to the Los Angeles community - interviews with Robert Fripp, Phil Collins, John Wetton, Al Di Meola, Larry Carlton, Bernardo Lanzetti and others are all available up there - along with several segments from '79 and '80 featuring the Far East Family Band's Fumio Miyashita, working up rhythms from banks of synthesizers, gongs, percussion and other electronics, then adding devotional vocal chants to create an esoteric mood of monolithic (if not monophonic) primitivism! Fitting tightly in between the kraut movement and the new age revolution, Fumio's performance here comes off with the wondrous nature of a missing piece, now happily restored! For drone-heads, prog-o-philes and the seeking types among us - Fumio Miyashita Live On the Boffomundo Show!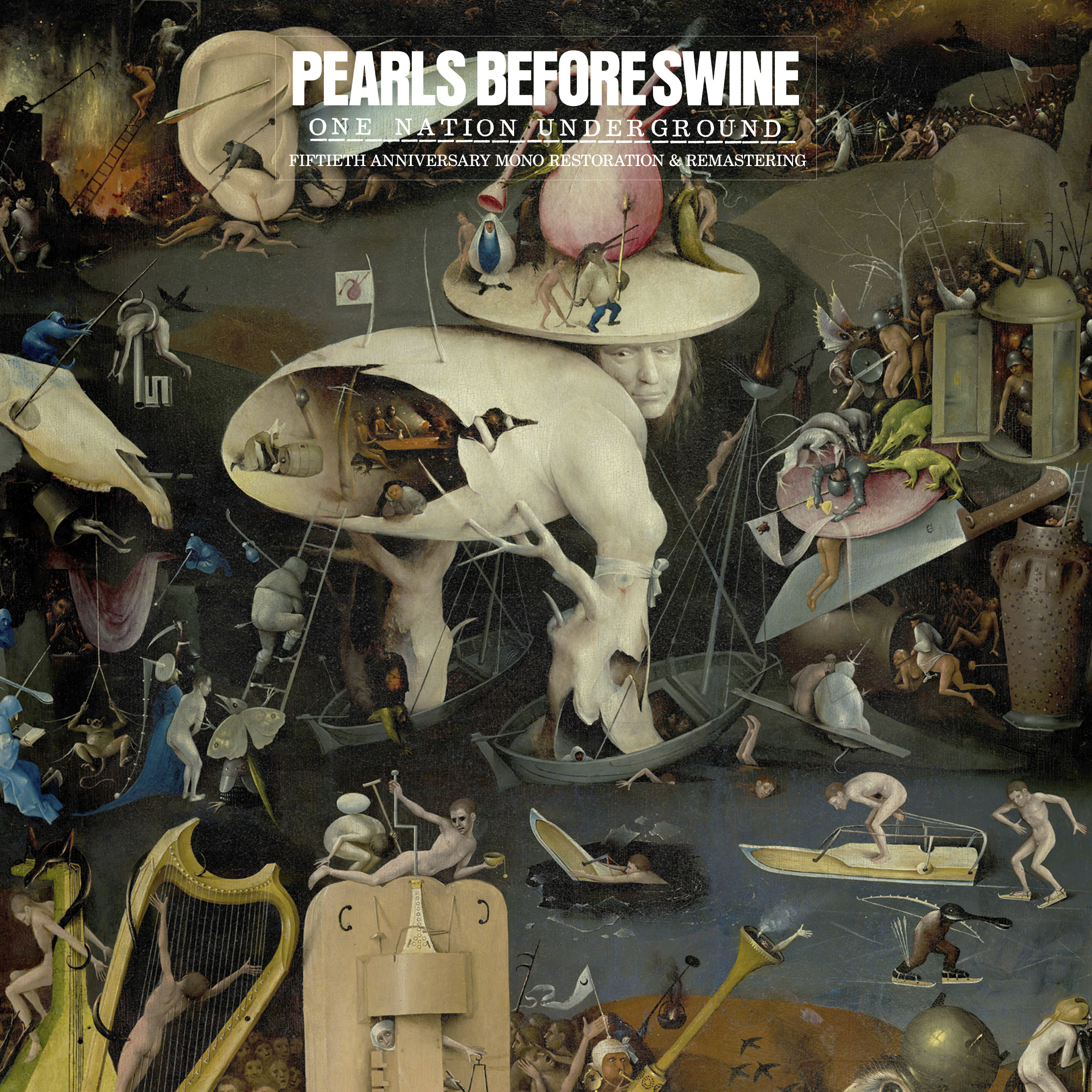 Then in October, the vints keep on coming with what feels like a miraculous occurrence - the 50th anniversary mono restoration of Pearls Before Swine's One Nation Underground, released on ESP-Disk in October 1967 and available only in a dodgy fake-stereo transfer (which is actually missing one of the original four channels (!)) for the past twenty years on Get Back, Abraxis and even ESP-Disk themselves! This is the first time the band's original vision has made it to digital, and the restored LP pressing sparkles like never before! This release comes with the cooperation of lead Pearl Tom Rapp as well as engineer Richard Alderson, who supervised the process and contributed notes on the production to the package. Tom Also lends some words to the looking-back process, both on the album and the songs, and the original packaging is honored with a new transfer of the Hironymous Bosch image on the cover and the lyric sheet on the back! One Nation Underground was an underground hit, eventually selling 200,000 copies without any of the major-label apparatus that was supposed to be necessary for such activity. And that was the whole point, man! Don't trust the man and listen to the voices inside yourself, that's what Tom and the gang were advising. And now the voices inside you are saying, check out this 50th Anniversary reissue! The last 20 years have been kind to Pearls Before Swine, bringing a lot of their music to the attention of a new generation or two - but this 50th birthday One Nation Underground really takes the cake!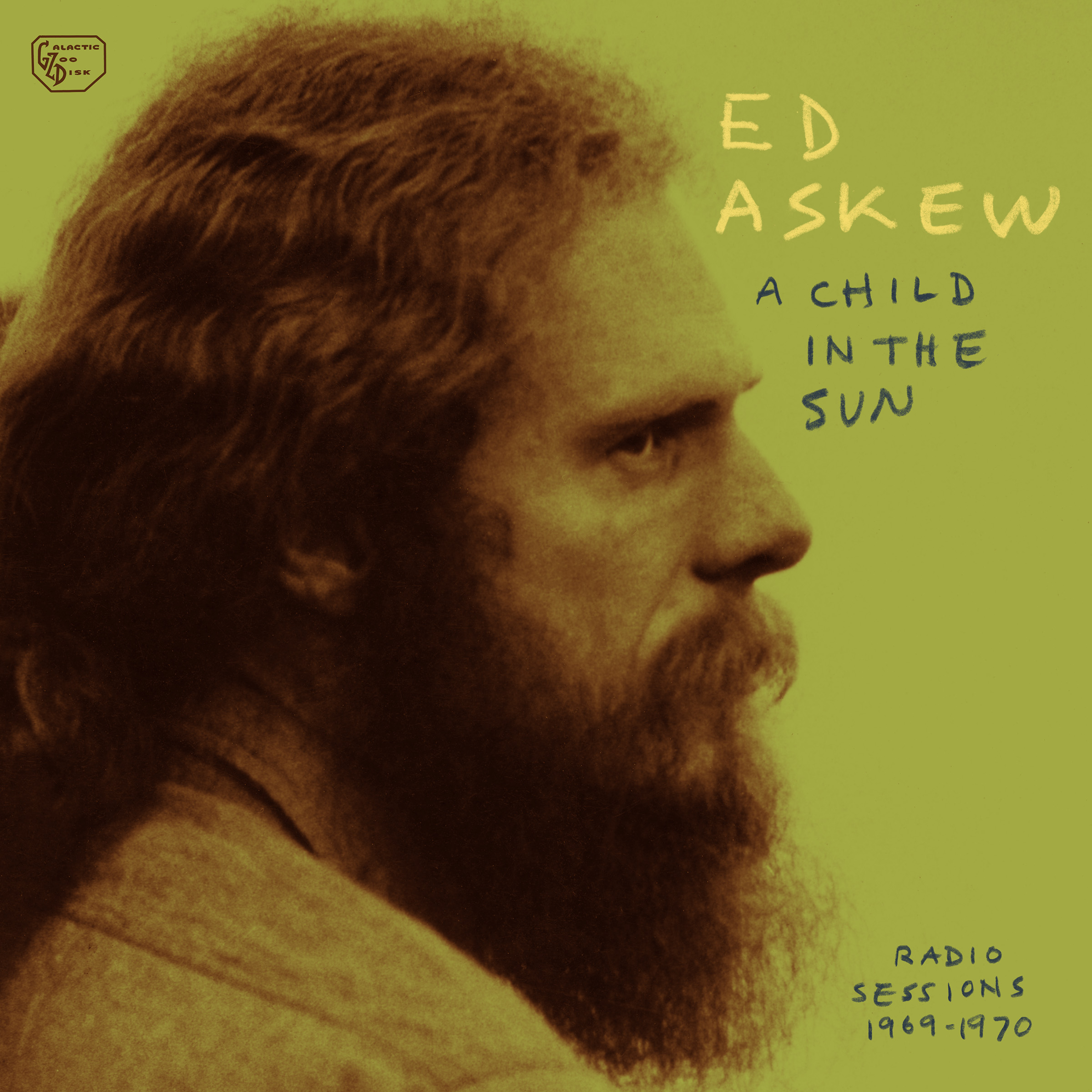 November brings a double dose of vintage recordings - both of which have never before seen release? Remember when, just mere seconds ago, we were talking about ESP-Disk? Yeah, home at one time or another to The Fugs, The Godz, Pearls Before Swine, leading avant-jazzers like Sun Ra, Ornette Coleman, Marion Brown and Sonny Simmons, plus Cromagnon, Randy Burns, and don't forget Ed Askew! His 1968 album Ask the Unicorn stands right up with the Pearls and Fugs albums as a shining display of acid folk - but with the use of Ed's chosen instrument, the tiple, and his plaintive vocals, Ask the Unicorn achieves a legendary aspect all of its own! For many years, this was the only Askew anyone who cared to know could find - but Ed kept singing and playing, self-releasing music in the 80s and 90s, and eventually labels like de Stijl and Tin Angel - and Galactic Zoo Disk! came around. We assisted GZD in reissuing Ed's early 80s cassette release Imperfiction, and having loved doing that, we were thrilled when Ed informed GZD about a cache of radio peformance tapes from the early days! A Child In the Sun: Radio Sessions 1969-1970 is the document, working over many of his Ask the Unicorn classics, plus adding a new-before-heard tune for good measure. Ed's making really great new music these days, but it can only help to have these vintage recordings from his wild young days in the mix!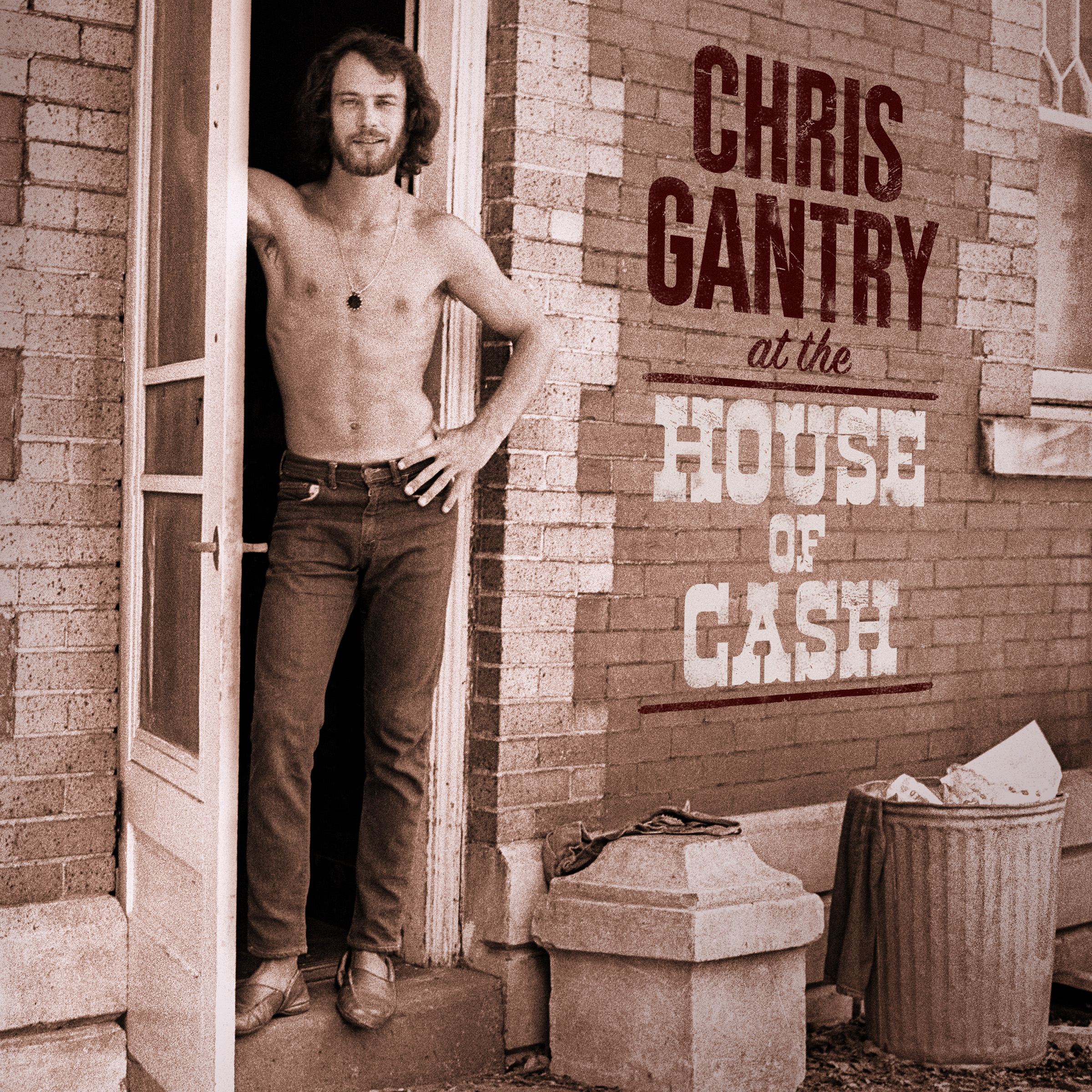 Also in November is Chris Gantry's At the House of Cash release. Now, we'll admit, there's no colon and additional writing there to help you understand the vintage propers of this release, so you'll have to listen closely for just a minute here: this is a previously-unreleased album made by Nashville singer-songwriter Chris Gantry at Johnny Cash's home studio in 1973. Chris has been working for over a decade in Nashville, and along with buddies like Kris Kristofferson, Shel Silverstein, Eddie Rabbit and other young outlaws-in-the-making, Chris's wild times had led to new directions in songwriting. After scoring a hit for Glen Campbell with "Dreams of the Everyday Housewife", Chris signed with Monument and made a couple albums, the second of which, 1970s Motor Mouth, was tinged with acid-rock leads and surreal lyrics. By '73, Chris was getting pretty far-out, and At the House of Cash finds him in a Casteneda-styled impasse, making sweetly melodic folk tunes with raw edges that absolutely nobody else could touch! The Man in Black himself apparently told Chris that he didn't think even the drug people would get it. This of course only pleased Chris, who took it as a sign of transformation - and of course it was! Chris went on to write many more songs for other folks, and make more albums on his own, but At the House of Cash has sat on the shelf until now. Hearing the sound of a man shedding his own skin in an often-hectic, hypnotic, quixotic, and ultimately harmonious process, backed by top Nashville cats every step of the way, is a thrilling encounter. As we remarked about the Fumio Miyashita record (and this was also true of the Death album), this is the kind of thing that makes archival releases so essential - hearing something that was not in the narrative until now that nonetheless is part of an evolution, a secret step that was felt more than heard, and was a part of everything. Chris Gantry had it going on back in '73, and that we're only hearing it now makes it all the more special. Viva la reissue-stance!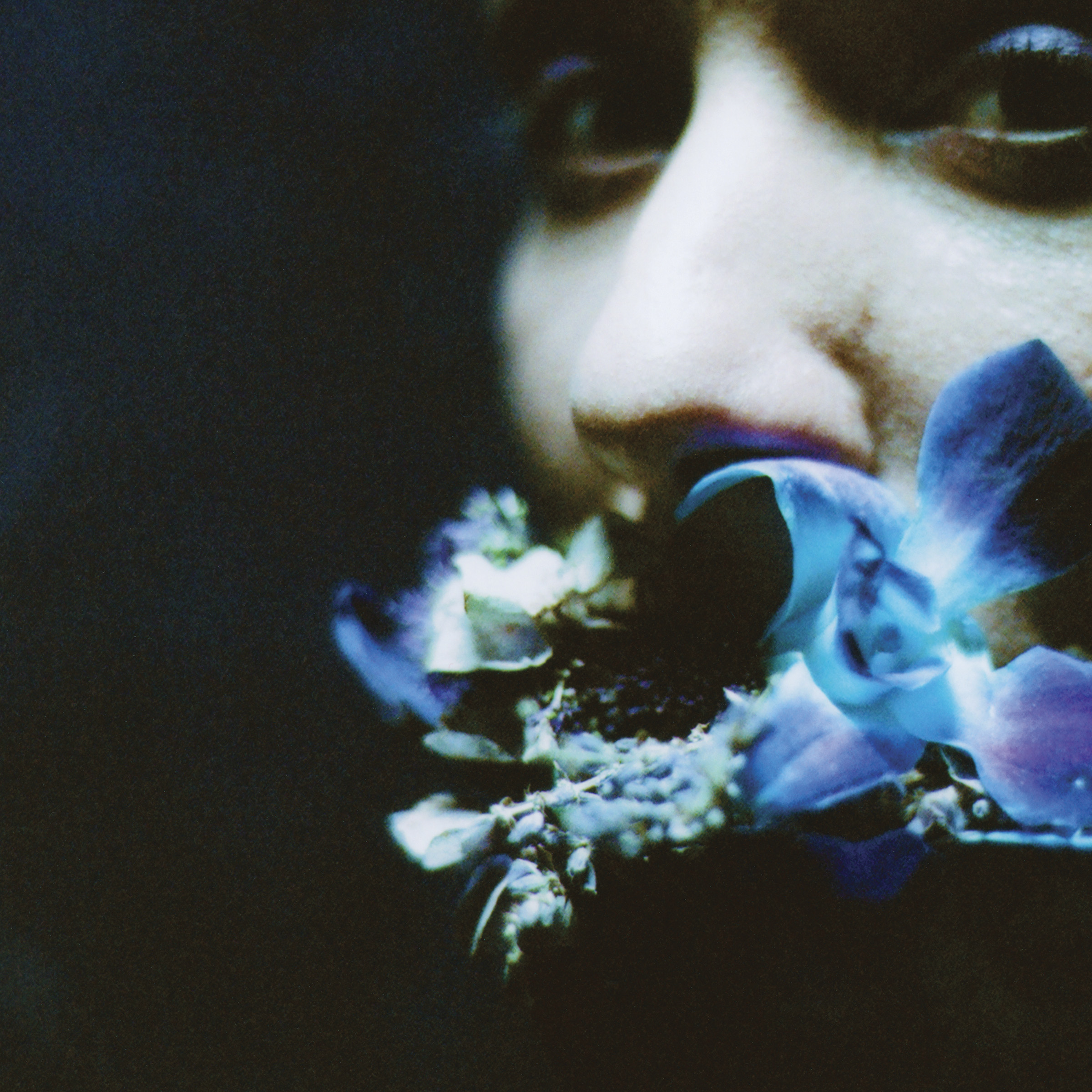 CDY WANTS YEUX!
Because yes, while we all love the old, cast in amber, groove deep and frozen for immortality, how about us getting some of the new cut that way too? For that, we recommend Circuit des Yeux. If you're lucky enough to last another 50 years and the flames haven't gotten you or at the very least, fucked with your sonic implants, you'll be appreciating the songs and sounds of CdY even more deeply than you did all those carefree decades earlier. Her music built to last, because it lives and grows - and with Reaching for Indigo, Haley Fohr's songs and singing as Circuit des Yeux keep reaching for new heights every inch of the way. Which is a stretch, because those heights are a little higher than they used to be, 'cause Circuit des Yeux has been on a tear lately! Great records have been dropping from her willowy branches since 2008, but the one-two punch of 2015's In Plain Speech and 2016's "Jackie Lynn" mini-LP (both on Thrill Jockey) really elevated the CdY experience, expanding her musical city limits all around her while articulating analagous evolutions in her vocal technique and composing ambitions. The use of blues and folk motifs is emoted with an equal sense of experimentation, and all approaches - including electronic and chamber-pop - grow ever sharper. Conveying sweeping impressions of visceral experience littered with abstractions of intimate confessional, Circuit des Yeux addresses the contradictions of knowing and unknowing, the strain of life that on which we are often precariously balanced. Shredding her nerves to the quick, yet with immaculate performative control, Circuit des Yeux continues to expand the vision: wider, stranger, more soulful and unknowable. "Black Fly" and "Paper Bag" are out there for you to sample, but the most is yet to come: on October 22, 2017, Reaching For Indigo reaches for you too.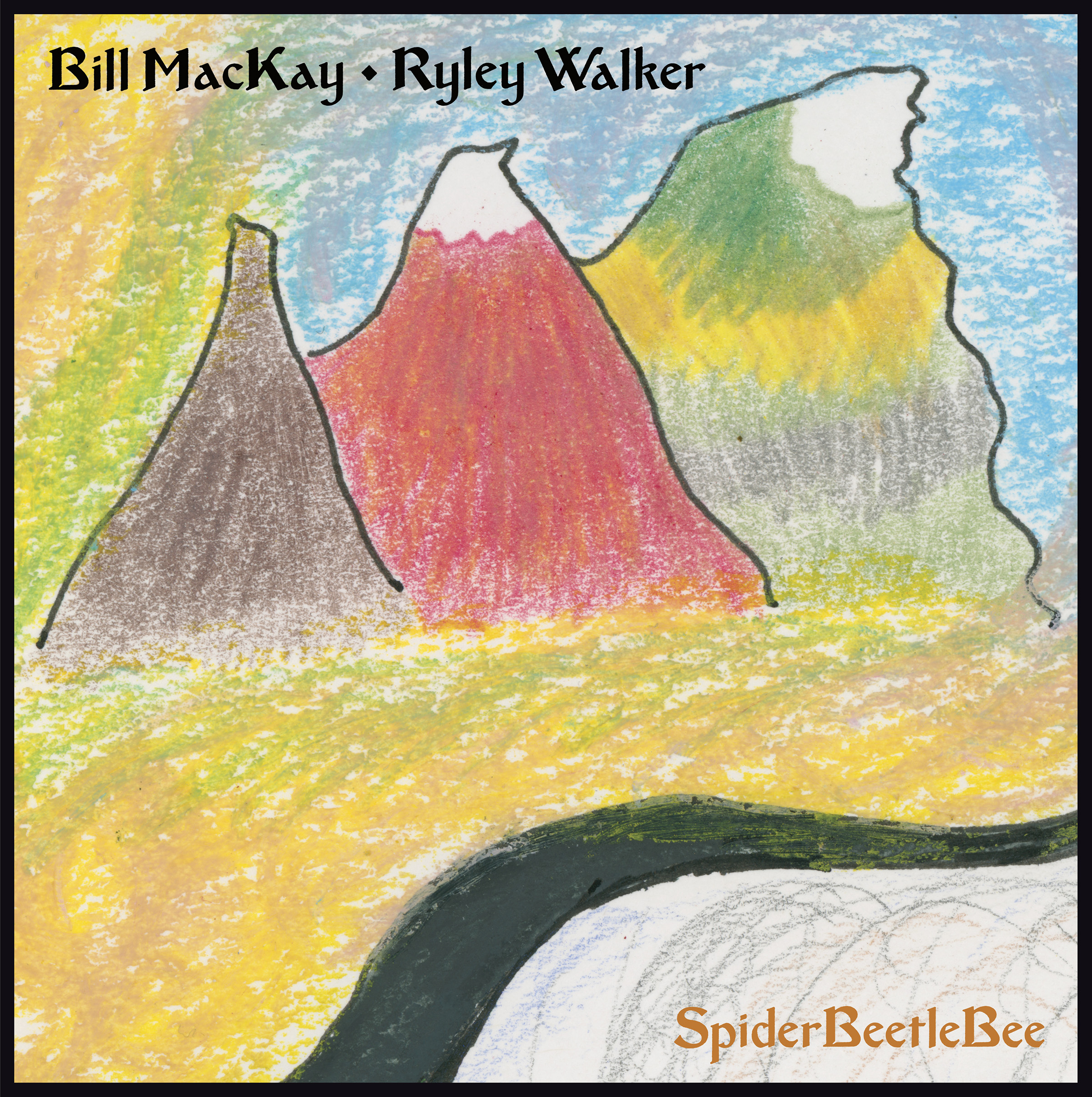 WHEN RYLEY MET BILLY
How's the old saying go? "When two great saints meet, it is a humbling experience" - well that's the same way it went when Bill MacKay met Ryley Walker! When two great guitar whizzes meet, they're generally gonna start picking before too long and then if they're any damn good for real, it's gonna sound great! Bill and Ryley had that sort of cohesion going on when they made their first album, which was done during a residency at a local club. But that record sold out in a hurry and then the boys did more evolving, pairing their love of east-west tonality shifts with deep dips into traddy playing, a bit of country blues and all the idioms they could fit in, and before long, it was a shared style of playing that we like to call Walker MacKay, because that sounds like a dude - one dude made up of the combined power of two! But they call themselves Bill MacKay and Ryley Walker. The new Bill MacKay and Ryley Walker album is called SpiderBeetleBee and is like that - sample the track "I Heard Them Singing" if you don't believe us! But don't forget to consider that there are seven other tracks, each part of their eclectic personality, and that records of guitar playing can be soothing and relaxing, enticing and enverating, sophisticated and fun, all at the same time. SpiderBeetleBee is - or it will be anyway, once we put it onto the street in October with Circuit des Yeux and Pearls Before Swine. Wotta fall this is gonna be!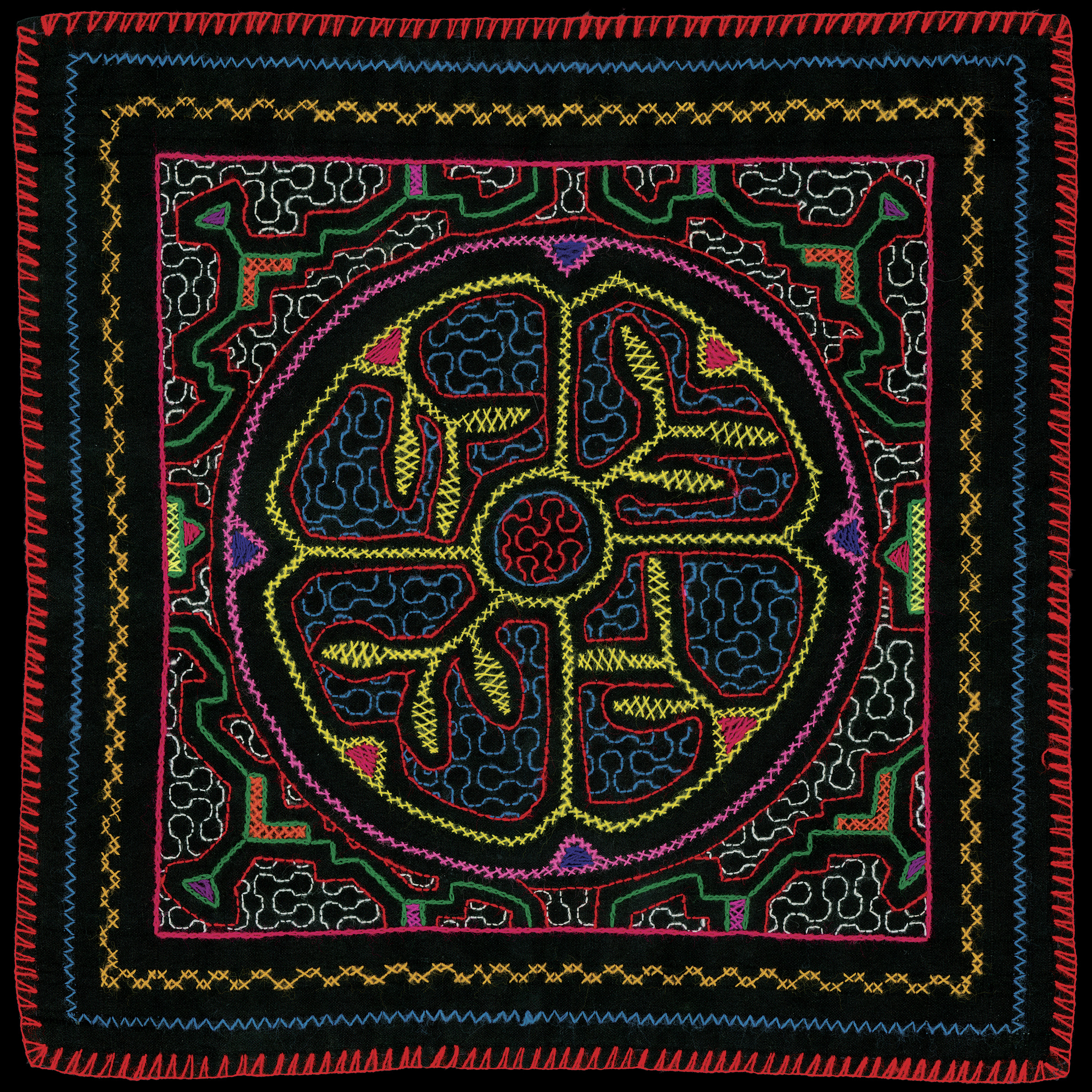 GETTING FRESH
But that's not all! We just announced the new Bitchin Bajas record, called Bajas Fresh, and that's happening in November with the vintage classics-to-be from Ed Askew and Chris Gantry. For the Bajas, life is a constant tapping of the flow, and given that it's been three years since their last, self-titled album (admittedly three years where they made collaborative records with Natural Information Society, Olivia Wyatt and Bonnie 'Prince' Billy), they've got lots of flow to make up for! Naturally, their signature combination of organ, woodwinds, analog synthesizer and mixing desk has something in common with their approach all along - but evolutions in the way they hear the drone that runs through their life, along with new sonic directions in percussives and new insights into the flow, result in a listening experience that is radically new - hence, Bajas Fresh! You vinyl muthers better listen up, because this music was half-speed mastered at Abbey Road - and honestly? It sounds like it, so dimensional and deep. So get ready to get fresh. Bajas Fresh.
ROAD TROOPS
And of course, it wouldn't be Drag City if artists weren't moving from town to town on a nightly basis, bringing their gospel souls, or whatever it is they're pitching, to the local witness. SEE and hear live in America: Wand, Dead Rider, Circuit des Yeux, Bill Callahan, The Red Krayola, Bill MacKay & Ryley Walker, Neil Hamburger, The Peacers, Ty Segall, John Mulaney and OM. SEE and hear live in Europe: Laetitia Sadier, Alasdair Roberts, Sun Araw, and Wand.
See it! Hear it! And then die! Life: it's still nasty, short, brutish and poor. So do what you can with what you got - which means, keep buying records, right? 
We'll be back with another reminder next month - until then, hang in there, baby. 
Rian Murphy
Drag City Inc.
September 2017