SPEED OF SOUND
Suddenly, it's summer chill-time and we're still kicking it extra-hard, but not so hard that you'll ever notice. We've learned that you don't get to 50 whole years of being a record label by making headlines every ding-dang quarter! For instance: now. Drag City's in a stretch where we only have a couple new releases over a three month period! Good thing they're both GREAT. For every Carly Simon, a David Ackles (as Elektra Records might no doubt have put it way back in the golden age) – or, to all you rock 'n rollers out there: for every Doors, a Stooges. Like the man said, quality over quantity. And to paraphrase another guy, we'll rather have quality in time of no quantity than quantity in times of no quality! As long as we don't run out of dope, that is. How the hell we gonna listen to records without it? No spliff, no IF, you know what we're saying? Yeah…us neither. Good thing there's some OTHER kinds of things to talk about -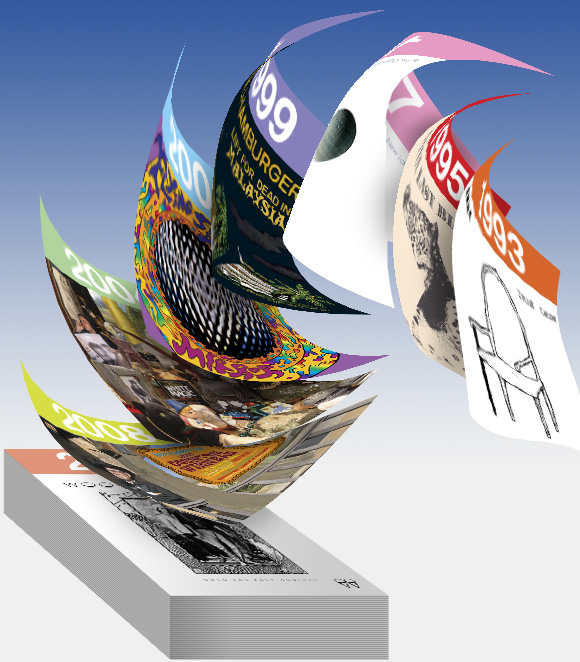 NOTHING NEW
Like we already kinda said: summertime and the living is EXTRA uneasy. So quiet you can hear a needle drop, if there was any kind of new record for us to drop it on! I mean sure, there's some breaking DC activities out there for us talk about, some recent releases for us to discuss – and we will – but in the meantime, nobody's talking about the elephant in the room. Why should they? It's a wise old elephant, there's nothing bad to say about a creature that's accumulated a lot of knowledge and history. But though it's a beautiful old thing, it's an aged creature. Like, check it out: this month, our new releases are a second round of sweet new LP replatings of Flying Saucer Attack's New Lands (1997) and  Mirror (2000) both of which you ought to be ashamed you haven't run out and bought already (but only if you haven't bought two or three pre-9/11 copies already!). As we've told all you ever-attentive, always letter-writing readers of this space, FSA's trajectory passed through some unexpected but fruitful areas as their catalog waxed and the 90s waned. For instance, at the time of New Lands, the plentiful calm of unplugged guitar sounds in which Further based itself was abandoned by Dave Pearce in favor of gusting winds of high white noise anchored with – wait for it – beats bordering on the new lands of trip-hop! Yeah, and even though the harmonic flair of Flying Saucer Attack was intact, New Lands was a chilly blast – though a powerfully compelling one. Then somehow, Mirror emitted a greater concentration of cold molecules per foot-pound of energy, even while folding in some of those elusive acoustic touches on a few songs, while also continuing to explore the dancey side of FSA. All put together, some of the more desolate sides ever offered by Dave Pearce, which is saying something! Maybe even more so than the solo guitar pieces found on the eventual follow-up album, Instrumentals 2015, some of which DO seem to have more of a direct relationship to the world than Mirror does. Basically, Mirror is a remote planet in the FSA galaxy. That said, it takes all kind of records to make an intergalactic system, and now we have the Flying Saucer Attack catalog fully back in the firmament again! So let's all get up and trance to a song that was a hit before you mothers was born, yeah? With provisos like that running through our heads, it was easy to get inspired to gather together a stash of similarly positioned titles for our June date from within the Drag City an(n)als – like vinyl on Palace Music's Viva Last Blues and Smog's Julius Caesar, two seminal early-90s releases, neither of which has seen the nourishing light of record store days in the past calendar year! That's just WRONG. And what else? In 2004, White Magic's "Through the Sun Door," promised great things by DELIVERING great things (the promised great things happened eventually, but just not in the promised fashion! – simple twist of fate ed.). Also on the ticket, from 2014, Woo's When the Past Arrives, itself a set of tracks that date back over 40 years before the day they were finally slated for release – and then what happens? Right out of print, that's what. There's irony there folks – deep, rich and chocolately irony, with hints of graphite and acid. And while we like those flavors, a record that defines the spirit of the times the way Woo's do (both the times it came from and the times in which it landed) deserves to stay in a state of play, rather than becoming yet another example of capitalism's dark wide underbelly. Because while it's true that if you don't build any more of it, they will come and pay even MORE for it, who does that help other than the opportunistic flippers among us? Rather that we make more and offer them as cheaply as possible given the demands of all-original packaging, including of course, the lack of an option to play them in any other way than on a turntable, which no doubt helped distinguish them to original buyers in the first place! We think about these things, so please – don't you go thinking about them too. You can't put a price on purity. Well, you can – one can. We can! – but we're trying to keep purity going for under a $25.98 list whenever possible – and for the most part, we're succeeding! And if it's "cheap" you want, we've also got the the ENTIRE Neil Hamburger catalog available again – on cassette! You can't beat these prices!!! If you want to go talk about new stuff, you might just want to go backwards in time to order to grasp it (or go to July! – sense and sensibility ed.). If you want to talk about what's new in June, it's a buncha old stuff – still alive, still capable of bringing life to the party – but of a vintage, to be sure. But thaaaats now our liiiffe!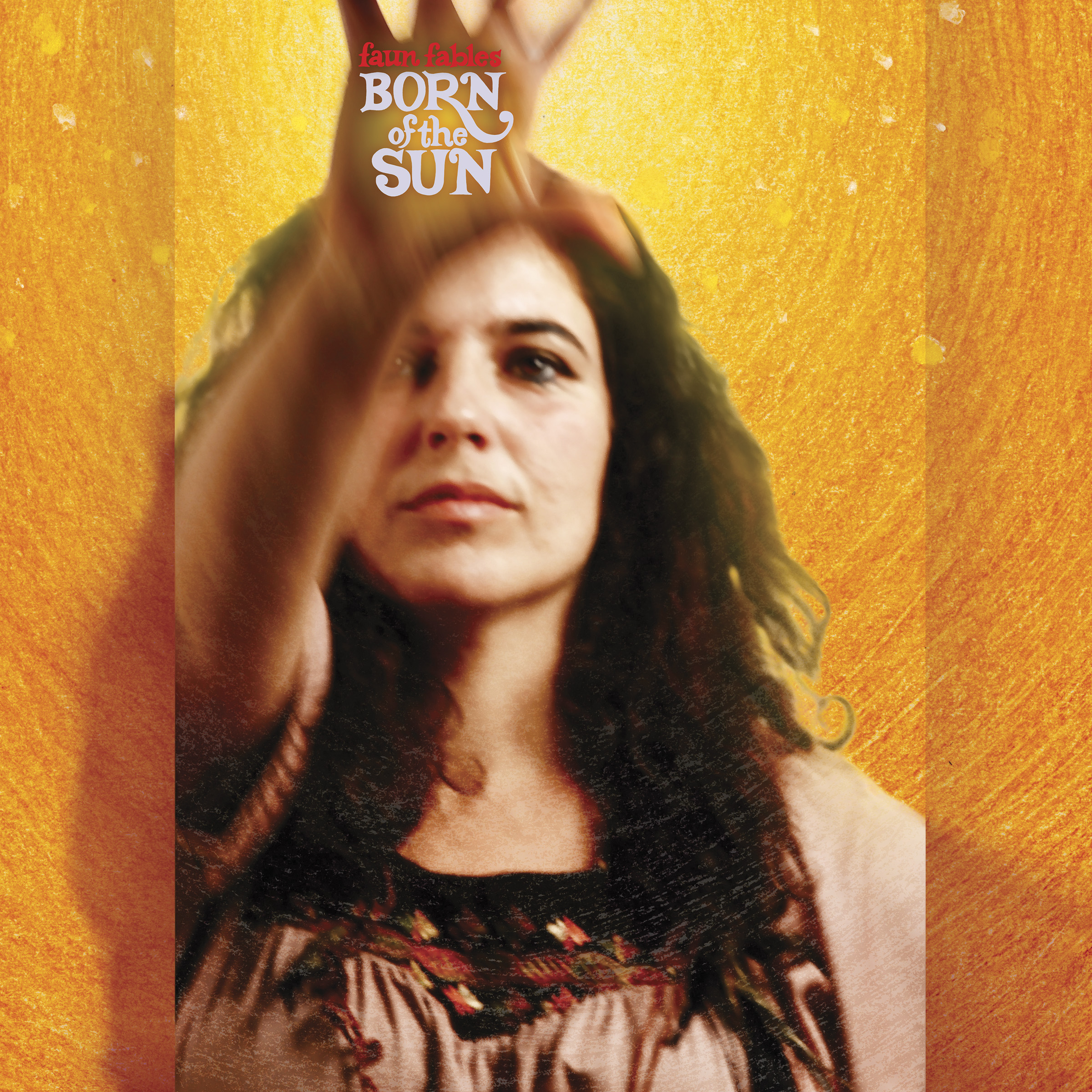 FAUN'D THOUGHTS OF HOME
Meanwhile, in the primitive outback of the world you and we are only passingly familiar with (via Google Earth), Faun Fables are FINALLY ready to bring long-dawning creations to our attention, served with love and care on their sixth and latest full-length opus (not including the "A Table Forgotten" EP), Born of the Sun. Good gracious! It's been five years since Light of a Vaster Dark flashed across our vision. For people like us, that's five years of a billion and one records – and for people like Faun Fables, five years of three young children and the zillion and one joyful efforts that help to slowly welcome them into the world. For a thousand and more mornings since the time of their last album, Dawn "The Faun" McCarthy and Nils Frykdahl have risen early to make the tea and the breakfast, then to take lengthy nature walks with their young brood, drawing from their path only that which they need. Spelunking in underground canyons of yore, Dawn collects the icy condensation that drips from the stalactites, so to bring it back home and brew it in a cauldron, stirred with arcane rhythms in varying and increasing intensities. While Dawn does the majority of the cooking in Faun Fables' musical kitchen and sets the table like no-on else, Nils brings quality chunks of meat to the table as well; tawny and dark-veined, they add flavor and heft to the stew. Their broth is a wonder and a tonic for children of all ages – truly, Born of the Sun reminds us of Faun Fables' ever-traditional values: home and hearth, with respect for the mysterious doings of the earth immemorial, along with the new births in Dawn's personal life – "learning to walk like a mother," as she says in one of the album's arresting new songs. Faun Fables newest songtelling presentation occurs in a darkly resonant sonic space, rendered in collaboration with longtime friends and collaborators Dan Rathbun and Erik (The) StiKman, accenting a rootsy and abiding richness before blowing the lid off the music-box, allowing the flickering lights of the music to cause aural phantasms perfectly suited to the time-traversing quests that so naturally unfold every time they pick up their instruments. All of which will be delivered in their fabled cabaret style when Faun Fables tour EVERYWHERE, which they've already begun to do, with a long overdue return to the inspiring fields of Europe, and which will continue with travels through our (barely) United States. Wake up! Born Of the Sun rises on July 22nd.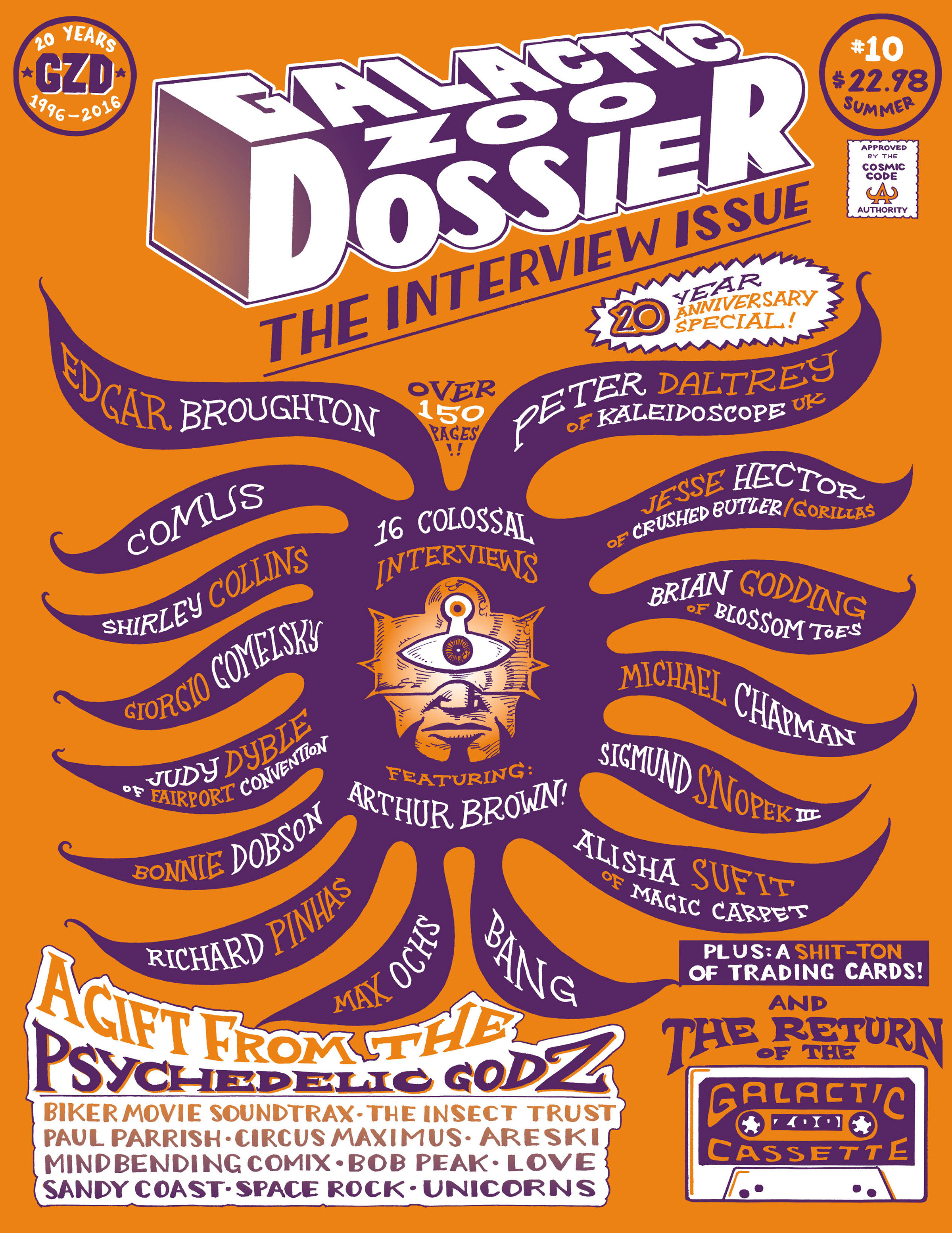 NEW GODS, FOREVER PEOPLE
NOW is the moment. Behold! Like a comet streaking out of the mysterious, maybe even Neolithic past, pointed ever forward (to a future surrounded by the sweet artifacts of the Neolithic past, of course), it is the Galactic Zoo Dossier. Not sighted in our skies since 2012 (though good back issues are still available!), the GZD, as those of us "in the know" call it, has an all-new all-hand-wrought issue to share with a pleasantly stoned but deeply curious world. But this NEW ish's not just ANY ish – for Steve "Plastic Crimewave" Krakow, this is his big 10th Galactic Zoo volume in his big 20th year of Zoo Dossiering – a landmark achievement prepared 'specially as "The Interview Issue!" Where early GZDs spoke out on their favorite subjects with pure fannish intensity, they now speak DIRECTLY to their favorite subjects with pure fannish intensity. And what subjects! Among the interviewees are British folk queen Shirley Collins! 60s pop impresario Georgio Gomelsky! Progressive folkster Michael Chapman! Bonnie "Morning Dew" Dobson! Plus, other long-time heroes of GZD-sponsored lore like Edgar Broughton! Judy Dyble! And the man whose album with Kingdom Come gave Plastic Crimewave the brain wave for his fanzine's name – Arthur "Fire" Brown! For us, some are old heroes and some are new. That's the eternal fun of the Galactic Zoo Dossier – it sets us off down roads equally familiar and fresh, always leading us back to the heart of that great old empire known as rock and roll. The GZD's take on the wild and primitive sounds of that former era is a pure and heartfelt testament – from the hand-written and -drawn graphics to the unpretentious tone of the writing! Add the latest round of Damaged Guitar God and Astral Folk Goddess trading cards to the package, along with the return of the GZD mixtape to actual cassette format for this issue and you've got something real that will endure over many trips to the bowl – toilet and weed-pipe varieties alike! Yessir, this here's a mag that reads well in a variety of circumstances, both physical and utterly psychic! The Galactic Zoo Dossier – finding a bright future in a bright past, for twenty years and counting.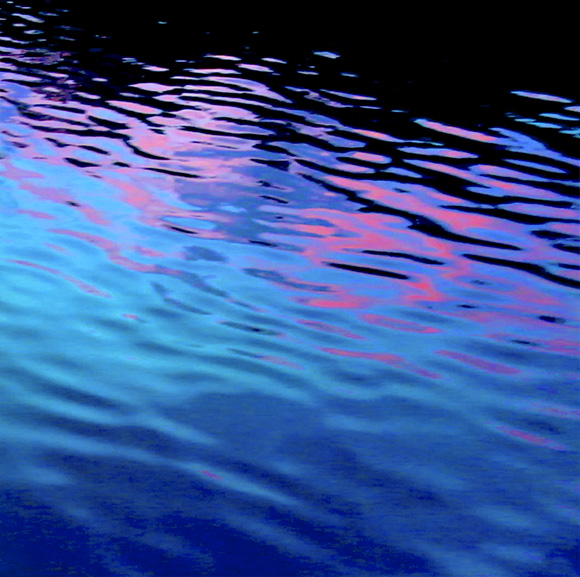 OUR YESTER-MANDATE
Way back in May, when the world was still semi-young and being doomed was still a relatively simple matter (how quickly shit escalates!), we dropped a new thing on you – so new, in fact, that virgin ears listening today will detect nothing enduringly OLD about it at all, despite the passing of all the days, weeks, hours and yes, minutes and seconds between now and then. File under Still Freakin' Fresh: the soundtrack LP + film-on-DVD of Sailing a Sinking Sea, from Olivia Wyatt and Bitchin Bajas! The film made a highly successful run of festivals throughout 2015, so the release of the soundtrack (+ film-on-DVD) is the icing on the cake – a wonderfully exotic, and yes, somewhat bittersweet cake, considering that one topic of the film is the waning traditional culture of the seagoing Moken people, whose older-than-dirt fisher-family way of living is becoming irrelevant in the modern world! It's a familiar passage for us to witness, and Olivia Wyatt's film captures the unique essence and details of the Moken life in ways that are vital and elegiac by turns. As most of the film happens on, in or near the water, it seemed only natural for Olivia to bring her old collaborators Bitchin Bajas on board to vibrate with the captured natural sounds of waves and water, as well as the talk and singing of the Moken – and vibrate they do, using a palette of synthesizers, flute and autoharp to echo and elevate the sounds of Moken life. The record is a head-warper of experiential audio-verite and flows of sympathetic musical sounds, wrapped up in the bright colors caught in the camera's eye – great for Bitchin Bajas fans, fans of the earth music's new groove, soundtrack people and attentive watchers and listeners everywhere!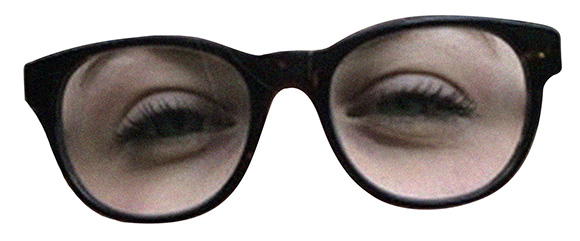 BABY ONE MORE TIME
Also figuratively and literally new too in May were the sounds of The Red Krayola with Art & Language from 1984 on the album Baby and Child Care. They're figuratively new because you've never heard them before – but they're literally new because of the way they hit the ear and the brain (hopefully) attached to it! That's right, the ears of 2016 hit them in a NEW way. The new-wave funk and pop of Baby and Child Care-era was too SOMETHING to be released back then – but today, it just works! It might be Mayo Thompson's verbal intonations, or the words of Dr. Spock gathered for him to sing by Art & Language! It could be the post-wave chill of the rhythm section, or the subtle impacts of the guitar, or the keening soprano sax and synth of Allen Ravenstine! More likely, it's a bit of all that rolled together into a composite effect that hits today's ears (and their attendant brains) with MORE power than it might have then! We'll never know! Or will we always know?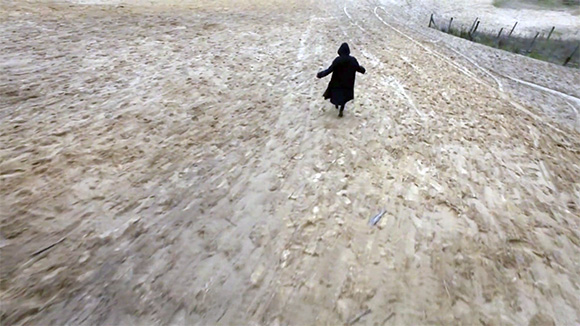 FREEZE CATE
Item! Cate Le Bon just finished her latest European tour, dazzling continental crowds all over the ol' world with a display of her finest Crab Day wares (plus some fine old songs too). Next up for Cate and band is Roskilde, later this month. Then in August, Green Man. Then? Well, there's nothing on the calendar for the next little while, which sucks! But don't let that stop you from your busy schedule of repeat listens to Crab Day, calls to the local radio-ologist to request hits and other favorites from Crab Day, or visits to your local dealer to procure additional copies of Crab Day for gifting (and replacement of already well-worn personal copies - damn this OCD!)! In your current delusiomential state, it may be hard for you to realize that a record like Crab Day in fact only comes once in a rare while – and that ultimately, this can be good for you and your friends, as it affords you the opportunity to relax and really LIVE with the record and have it live with you too. We're working on getting some more new Cate together for you and your near future, but don't wait for us - take the controls to you own life in hand, and put a freeze on all new listening so as to let the true meaning of Crab Day into your life fully and completely, one day at a time. You're so worth it!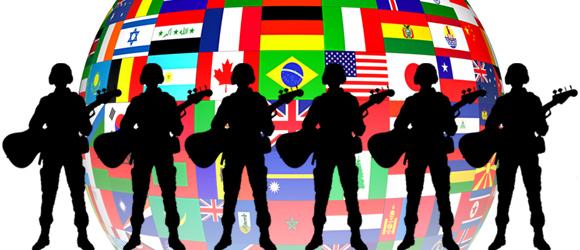 TOUR DE FORCES
Ty Segall and the Muggers are still at VERY LARGE in Europe, emotionally mugging festivals of all kinds to their very core. If you're the festive type and you're not there, it sucks to be you (does that mean it sucks to be us? – identity-crisis ed.)! As soon as Segall's bunch're done, then it's Rangda's turn to rampage through their own tour of Europe, highlighted by a residency at London's famed Café Oto in early July. But don't worry America – you're covered with impending shows too. As a matter of fact, starting any day now is the Bonnie 'Prince' Billy & Bitchin Bajas tour of near-mid-northeast states, wherein you're bound to hear something like the music they made on the recently-released Epic Jammers and Fortunate Little Ditties except that they'll do it in a room full of people! This is great news for fans of collective spiritual transcendence. And for fans of….not that, we note that Neil Hamburger is on the road agin' in June and July, playing some of his favorite venues in the southeast and northwest. And that's his life! Purling Hiss are opening four ear-shattering shows for Dungen – solo acoustic! Don't miss those shows, if only to find out how solo acoustic material can shatter your ears. And maybe to hear a song or two from the next Purling Hiss album, who knows? Then in July, Wand will be stealing up the west coast for a few days of shows – finally! It's been several months since those guys have been on tour, what's up with that? Plus there's some other festival dates in there for several of our favorite artists – jeez, it's not like it's gonna kill you to check out our Tour Page every once in awhile. OK, fine, here!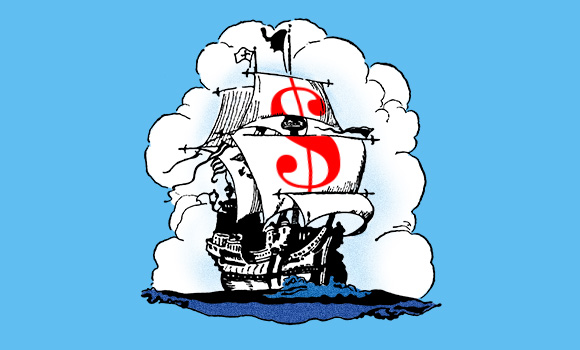 WIND IN OUR SALES
You know what else is wrong with you? You said you loved everything we did, which was nice to hear, but have you even been digging the new ITEM OF THE DAY sale we've been doing on the website? That's right, every day of the working week, a NEW discounted item from the Drag "Motherfucking" City catalog! Oh, sure – we KNOW you've got 'em all already, but NOW you can get an extra copy for that special someone in your life! Even if that special someone is only you! Or just get your inevitable hording problem started here. We don't care!  We'll be doing more of these sorts of discounts in the future – but only if YOU respond to the ones we're doing presently! Otherwise, why bother! So, CONSUME please – the more mindlessly, the more better.
Well, it's clear that even when we're not busting at the buttons with hot new titles, there's plenty to drone on about anyway – and who doesn't like a good drone in this day and age? Besides, who says we aren't stockpiling releases to spring on you at a more convenient later moment? Like for instance after the election when you really need something else to think about? Or if you're in one of those towns like Chicago (help! seriously) where the bullets just don't stop flying, you can stay inside and listen to the latest. But stay away from those windows! Or when you're laid up with the Zika and you can't hardly move because of the fever! Drag City to the rescue. New records ARE coming, people. Stay where you are! Keep the line open. And we'll be back with more information soon!
Rian Murphy
Drag City Inc.
June 2016