ROCK IS DEAD IS DEAD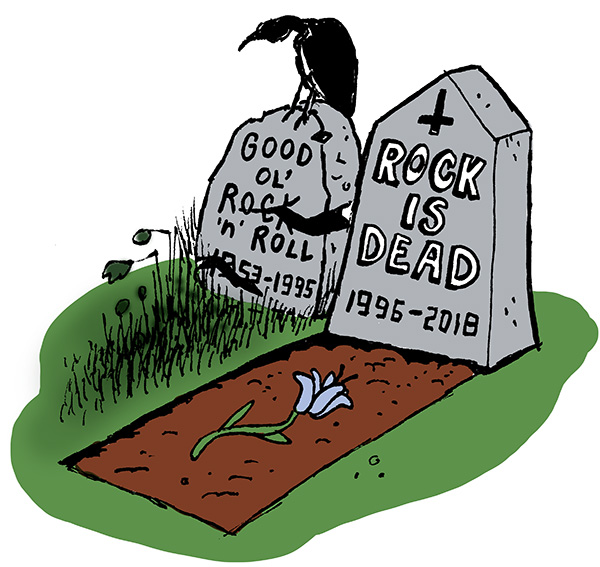 It's the common plaint of this here 21st century – but what if it weren't? What if there was some group of individuals, united by an idea and represented by an organization – one might call them a "record label" – one operating out of an ivory bunker, even – that believed, like you and me, that rock and roll still gots something to say a whole era or so after its inevitable death? Supposing that so-called record label put out a couple dozen of these so-called rock records every year, come rain or shine, come CDs or streaming? Would that mean that rumors of the death were premature? That the resistance was alive? Or that people were just stupid? Fuckin' all of the above, please. Now let's talk about the music…
HAPPENINGS THREE WEEKS TIME AGO

Fast and Furious 10 – that's the way we're describing 2018, and not just because we tried to stop a helicopter with a speeding car. Nossir, it's been 10 months of non-stop (and all too often, non-stick) activity, with another couple of months to go before we pause for our long winter's nap (let's say 9 ½ hours of uninterrupted sleep). Our September installment was no less breathtaking than any of the other crap you'll read about in this newsletter – a pairing of mainstream comedy brilliance with leading edge ambient/minimal/drone/electronic music. No, not in one single release, even we're not that stupid. We're alluding to John Mulaney's Kid Gorgeous at Radio City and Bitchin Bajas' discography-spanning CD release, Rebajas. Plus Sun Ark's vinyl-only release from Foodman, Aru Otoko No Densetsu. That was just three weeks ago and already the world is feeling like a much more dangerous place. Mission accomplished, Drag City – mission accomplished. Let's all die.
FALL FEVER
Don't pay any mind to the temperature – it's autumn, whether you feel it or not, and with said designation comes all the delights of said seasom. F'rinstance, we're right in the heart of cornucopia territory, with the trick-or-treat moment dead ahead – which admittedly isn't the only reason we now stand ready to stuff your pumpkin with an excess of sonic sweets – everyday is a good day for that. Out now notwithstanding are the following, face it, HOT titles destined to only further muddy the waters for all our selfish and insane climate-change-denier brethren (fuck you, mom - issues-laden ed.). The titles we're talking about are: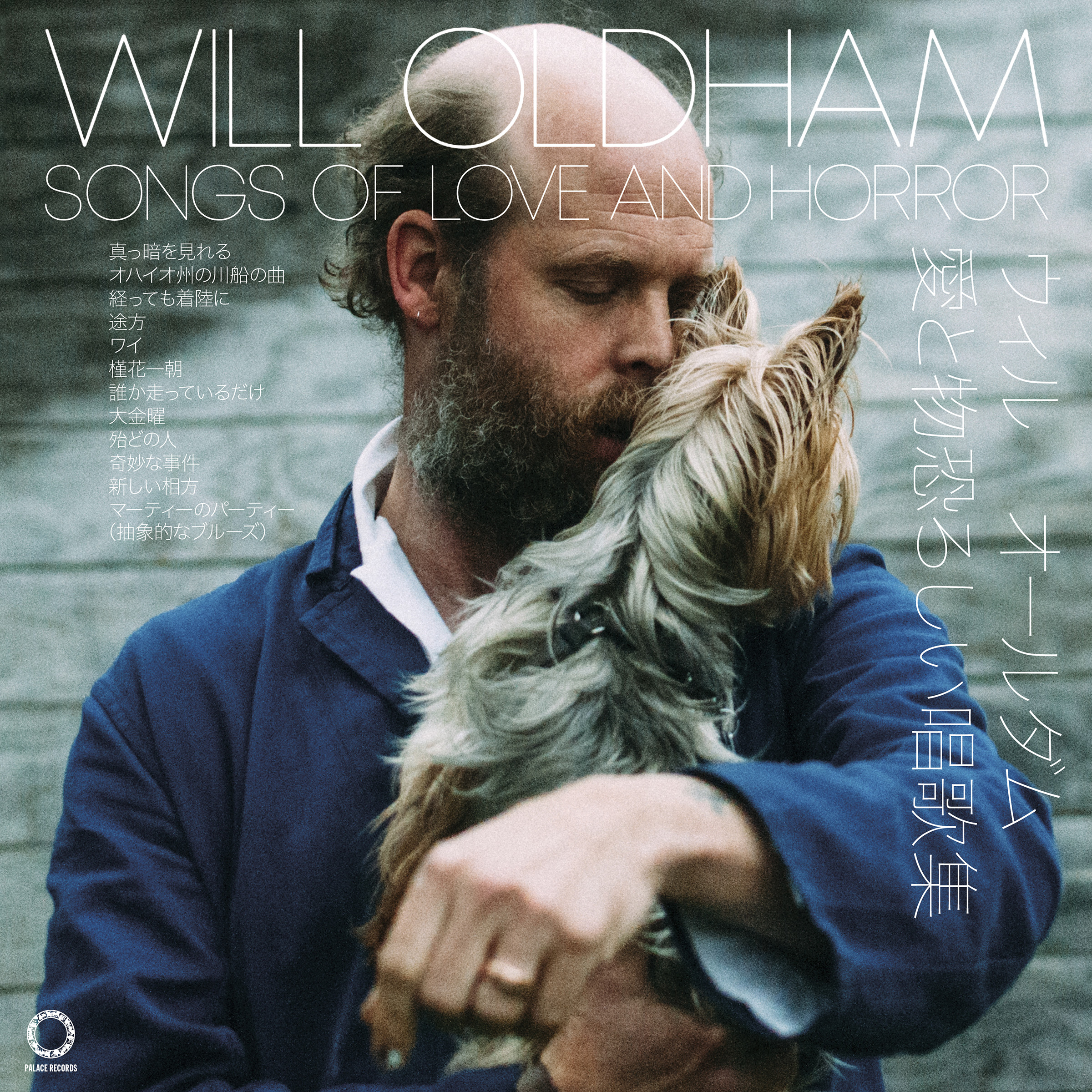 Songs of Love and Horror from Will Oldham. Now there's a name you don't hear that often. Mostly because Will chooses to put other names into our mouths instead, like (for the last 20 years) Bonnie 'Prince' Billy, and before that, Palace something or other. Will Oldham is the mothership for all that output, the wizard behind the curtain in his own personal Oz, the genius and fraud who makes all our dreams come true. Now that Will's got a book of collected lyrics with a legitimate publishing company (sick burn or self burn? – keeping track ed.), he thought it might be good to do an album of the same name where he reexamined some of those classic songs from this wizened autumnal distance, plus a cover tune and an unrelased demo, just to keep you guessing. The kid's learned a few singing tricks over the years – it's good stuff.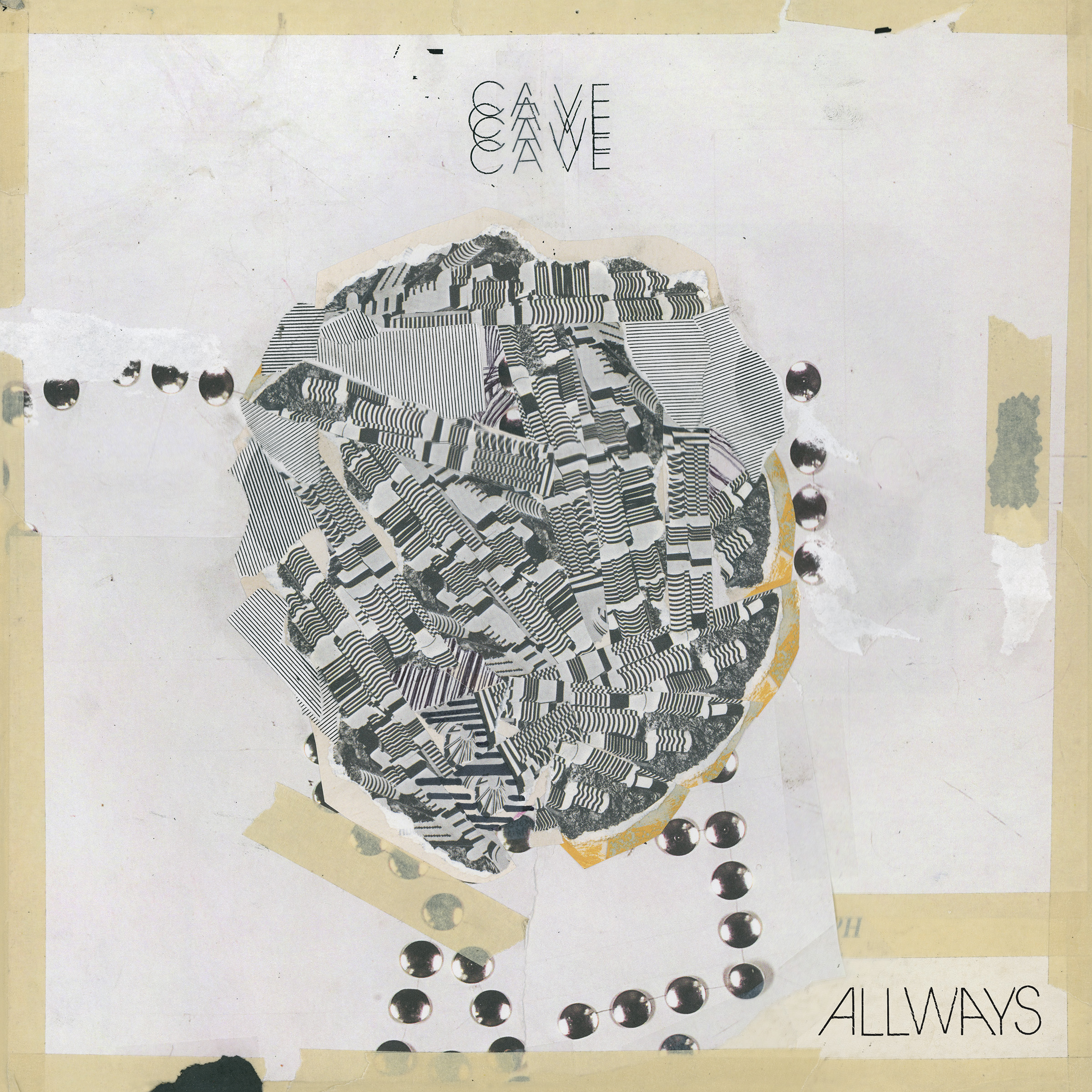 Allways – a powerpacked return to the floor for one of the art-underground's danciest post-Krauters, CAVE. In the five years since Threace, they've evolved into a EVEN more complete rock group, further attenuating their flexible rhythm undercarriage to help them in the funking of us up! Allways comes complete with CAVE's own personal aesthetic and sound-design, packing a punch via half-speed mastering for ULTIMATE fidelity. Fans of the almighty earworm, CAVE have included a few surprises in the mix – like the use of voices, mayhap? Sure, it's been a few years since they cameo'd such rare utterances - but Allways means never saying never, kids.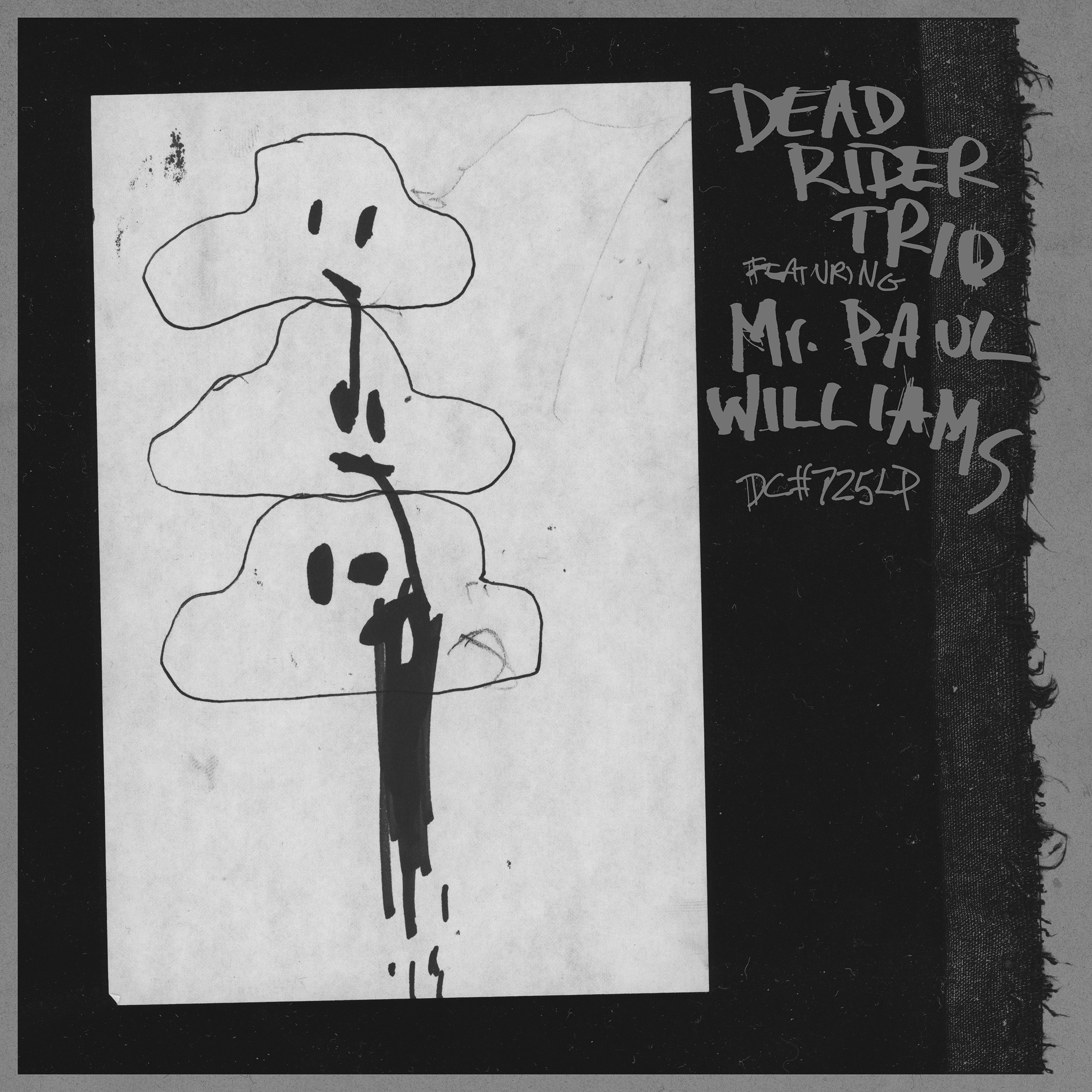 Also too on the tip of the new-new-new tongue is Dead Rider Trio Featuring Mr. Paul Williams. Last year's Crew Licks established Dead Rider once and for all in our minds if not yours (and if not yours, why not u? - Melania's next-jacket ed.) as a WORLD-CLASS rock band. The timing of such an arrival is all that can be questioned – 2017/18 isn't shaping up to be a real rock-band-friendly kind of time, but what care we for popular tastes and other such false equivalences? Great records gotta come no matter what the atmospheric conditions – and the best of them'll help change those conditions – so welcome a new-phase Dead Rider, this time in trio form, instrumentally backing their favorite weirdo of choice, Mr. Paul Williams. An old friend of the band, Paul's style of speaking in tongues fits right in with the black-and-blues evoked by the DRT. It's a once-in-a-lifetime release – if you're concerned about the future of music, you'll check it out. We trust you. Do the right thing.
BE A PART OF HIS STORY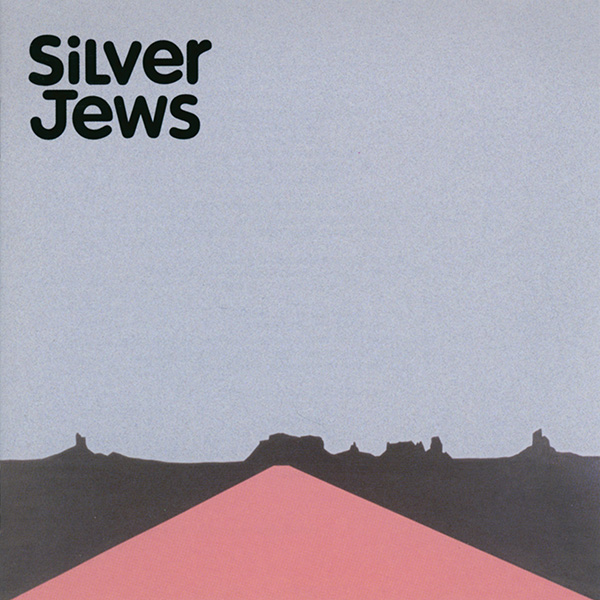 Getting old's a bitch, but 30 is regarded as a chance to grow up, or at least show up for who knows, maybe even the first time in your life. We here at the muthaship know it; we're pushing the big three-whoa next year. David Berman knows it too - his Silver Jews date back almost as far as we do. And one of their offspring's just turning twenty -their classic American Water celebrates that anniversary this very month. Loads of water and blood and other fluids have gone under the bridge in the years since then, but a listen to the album in it's new half-speed mastered form will take you back just as powerfully as the original CD (against all odds, still in print) and the for-the-first-time-ever/victory lap cassette version we've just put together to commemorate...well, everything. And what about the Silver Jews American Water t-shirt? Simple: rebuy all the formats, get the shirt in several of your ever-changing sizes - it all just goes to say Happy Birthday, American Water. Your favorite album only turns 30 once, live a little. 
EIKO'S DREAM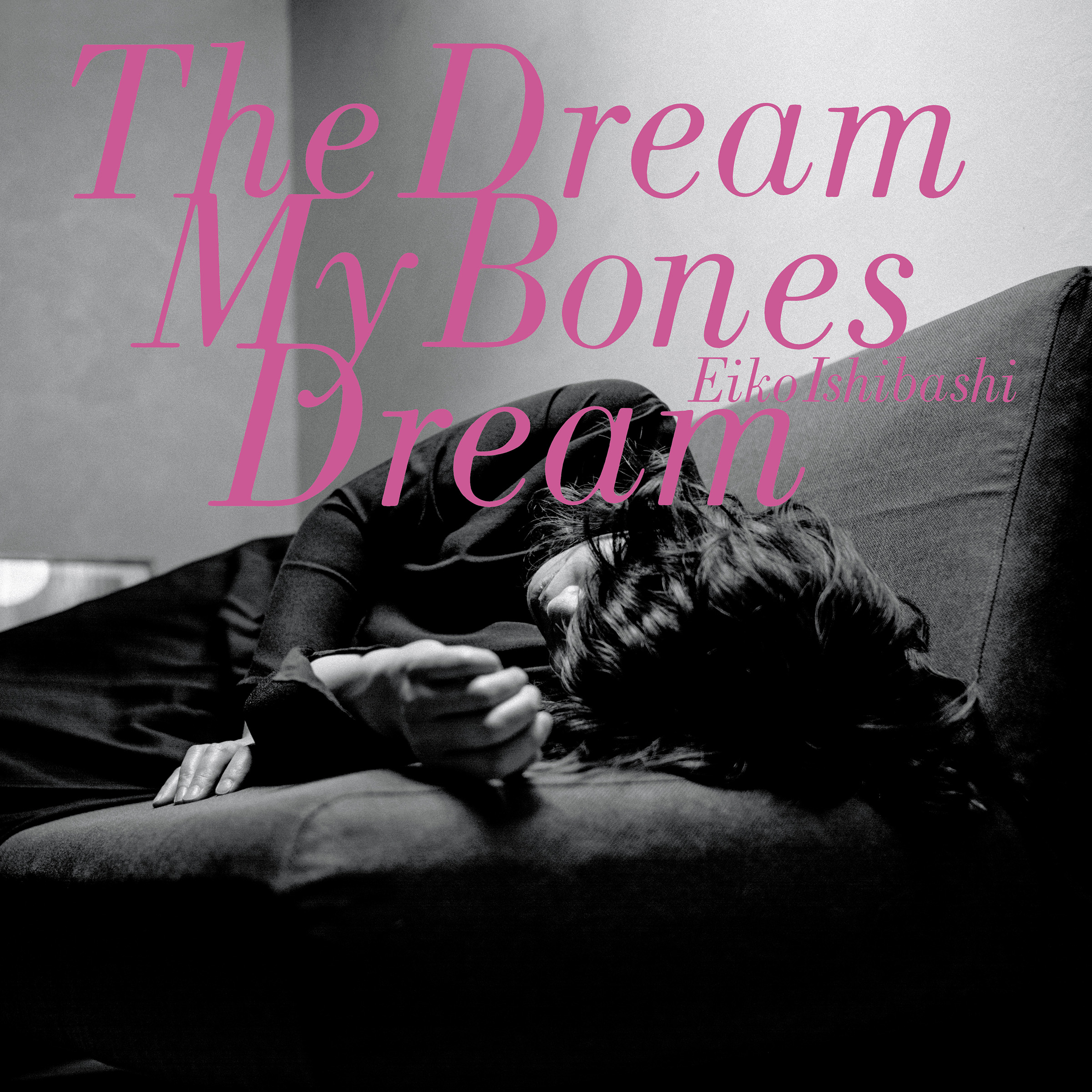 Coming next month: Eiko Isibashi's The Dream My Bones Dream. Released earlier this year in Japan, it's our third Eiko album release, but the first in a few years – which makes sense when you hear it. Preparing for this record, Eiko couldn't help but get into deep mediation mode while mulling over old family photos and considering the passing of several generations of predecessors through the random hands of fate. Always good music to be made of such thinking, right? The album rides this train of thought, pausing on uncertain memories, while tracing the greater paths of glory that bring people of families, and eventually, nations into conflict with each other. Eiko's of the mind that if you want to get to the future unscathed, it's best to get clear of yer old baggage now. Her many-hued arrangements for this journey are exquisite, evocative and lucid-dreamy, as is the production by Jim O'Rourke; together they provide a full-fi experience for all vinyl album audiences! Dream a little Dream, this November.
ALL'S WELL THAT ENDS DWELL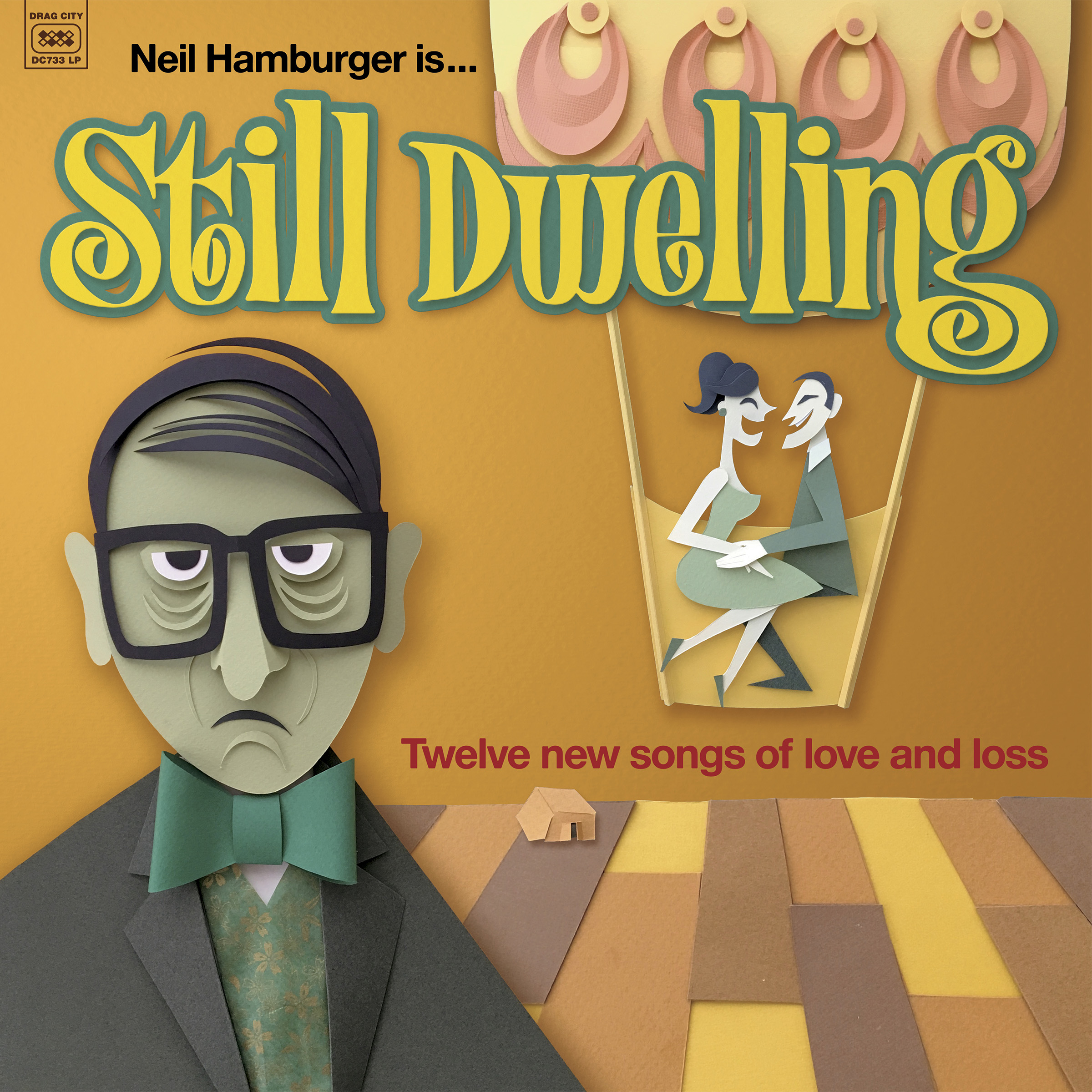 It's been a helluva ride for "America's Funnyman", good old Neil Hamburger. Coming out of national obscurity in the early 90s with his time-worn "routines," it seemed that Neil might be doomed to remain a cult attraction for the rest of his career – if he even survived to see it. Instead, Neil eventually found his niche – national TV appearances and live shows on bills with internationally famous performers for rabid audiences all around the world! Meanwhile, he's continued to grow as a performer, focusing on his singing talents in recent years, as on the acclaimed Neil Hamburger Sings Country Winners. Like most contemporary country singers of late, Neil's ready to take his music to the level that only the pop market can support. Still Dwelling features Neil covering ten classic songs from his youth, while adding two originals. Arranged, produced and co-written by Hollywood's own Erik Paparozzi, Still Dwelling is a towering pop achievement, redefining what we consider the Great American Songbook and making entertainment the whole family can enjoy. Coming in November – just in time for the Christmas market, ho ho ho….
Nothing can come too soon for us – stick around long enough, and you'll find out that we're rushing the future into our warehouse as quickly as we can manage. Don't hold your breath though, that can be dangerous – let's just agree to talk next month? We'll come prepared, don't worry...
Rian Murphy
Drag City Inc.
October 2018